The Untold Truth Of Emily Alyn Lind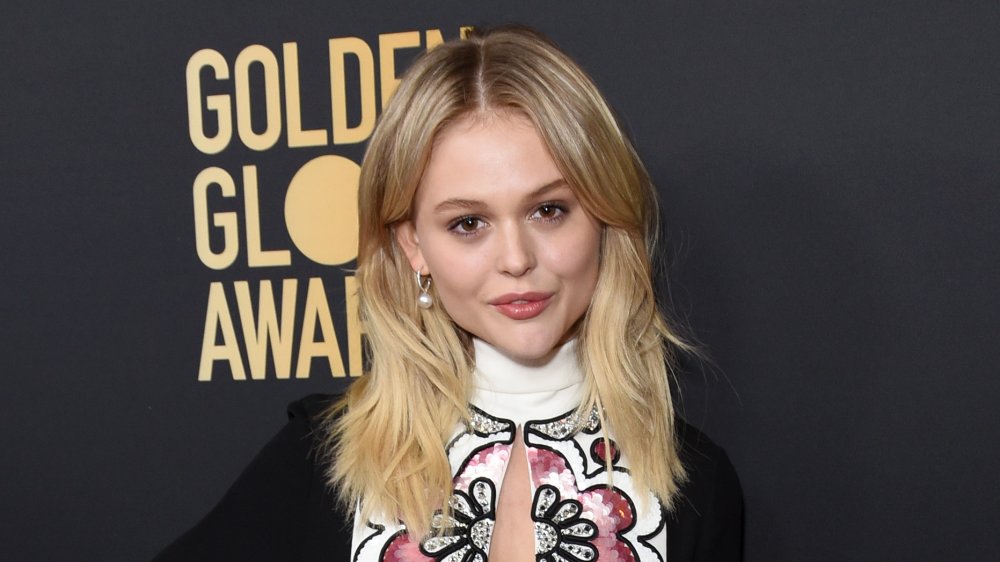 Presley Ann/Getty Images
Emily Alyn Lind is no stranger to Hollywood — she is the child of an actress and a producer, and she's been building her acting career her whole life. Lind's career has continued to blossom, even landing her a huge role in HBO Max's Gossip Girl reboot. But let's rewind back to the beginning and learn all about this promising young actress.
Lind was born to John Lind and Barbara Alyn Woods. Her dad is a producer and assistant director on projects like Legends of the Fall, Shanghai Noon, and Black Cadillac. Lind's mom is probably most well-known for her role as Deb Scott from One Tree Hill, the wife of Dan Scott (played by Paul Johansson) and mother to Nathan Scott (a.k.a. James Lafferty). It's no wonder that with parents who are entrenched in the business that Lind would be as well.
Lind's first role was in The Secret Life of Bees as young Lily, whose counterpart is Dakota Fanning. She starred in the film alongside huge names like Jennifer Hudson, Queen Latifah, and Alicia Keys. From there she had roles on soap operas like Days of Our Lives and All My Children, as well as bit parts in Flashpoint, Criminal Minds, and Eastwick. In the TV show Revenge, she played Emily VanCamp's younger counterpart.
Emily Alyn Lind's whole family is in show business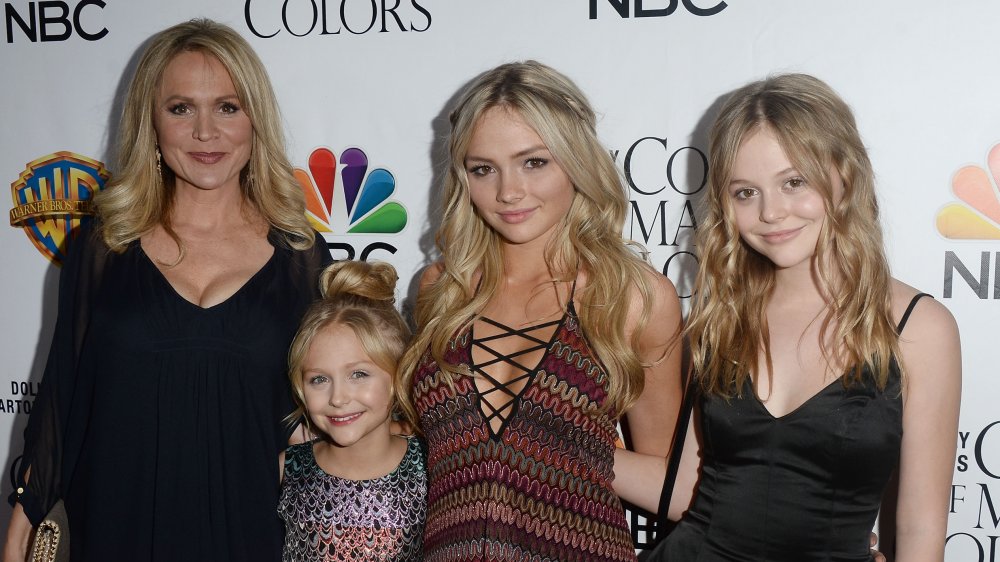 Matt Winkelmeyer/Getty Images
Emily Alyn Lind's roles have grown with her, including starring roles in Netflix's The Babysitter and its follow-up The Babysitter: Killer Queen, and in the horror film Doctor Sleep, based on the Stephen King book of the same name. It was announced by Deadline in March 2020 that Lind would take on the starring role in the new Gossip Girl slated to come in 2021.
Her whole life isn't her acting career, though. For one, she's also a singer. She shares her music on Instagram and dropped her debut single, "Castles," in 2019. Lind also has two sisters that she's close with — sharing cute pictures on Instagram and joining them on red carpets. Her sisters are in the business, too, of course! Natalie Alyn Lind and Alyvia Alyn Lind are both actresses as well. Natalie has starred in The Gifted and The Goldbergs, and Alyvia has had numerous roles, including playing an even younger version of her big sis' role on Revenge. 
Lind pops around from place to place, spending most of her time in Los Angeles, though she relocated to New York in late 2020 to settle into her Big Apple role in Gossip Girl!