Where Does Tamra Judge Live And How Big Is Her House?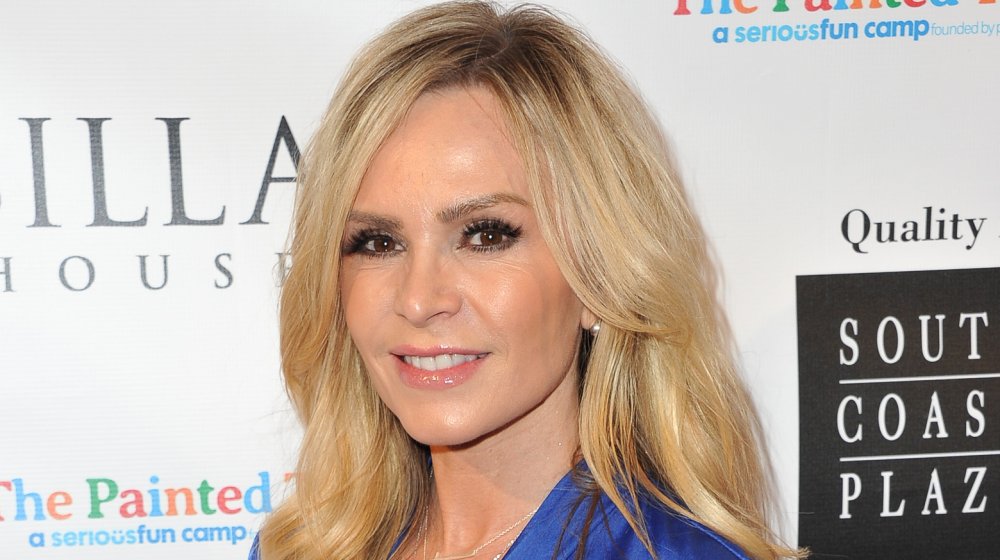 Allen Berezovsky/Getty Images
Of course, Real Housewives of Orange County OG Tamra Judge knows how to live large and is always looking for her abode to be bigger and better. In March 2020, the reality TV alum revealed she and husband Eddie Judge were moving out of their $2 million Coto de Caza house after only residing in the home for a year and a half. Despite loving their 6-bedroom, 4.5-bathroom homestead, Tamra said she received an offer she couldn't refuse.
"Our house wasn't even on the market! My good friend [and real estate agent] Shelley Black ... she said, 'Hey, I have somebody who wants to buy your house,'" the former RHOC star told Jeff Lewis on his Sirius XM Radio show, Jeff Lewis Live (via People). Revealing they were offered more than $200,000 over their purchase price in 2018, she felt she couldn't turn down the deal.
"Here's the real deciding factor — two hours after we got the offer on our Coto house, the renters in our Covenant Hills house gave notice they were moving. I knew then God was giving me a sign and we needed to trust him," she told the radio show host (via Bravo). Before claiming their rental property as their personal zip code, the bombshell jazzed up her home to be fit for a housewife. Keep scrolling for details on Tamra's lavish mansion.
Tamra Judge spared no expense during her home renovation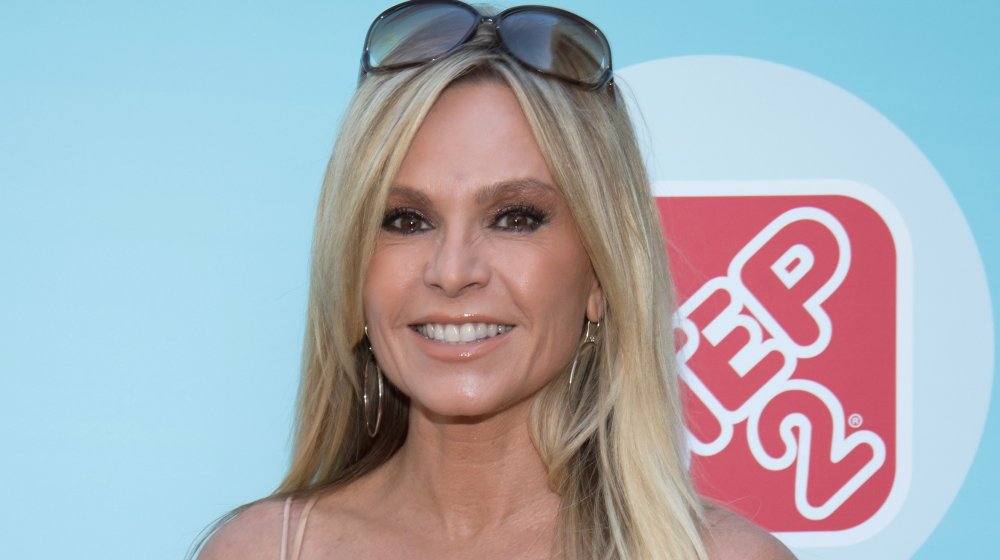 Tara Ziemba/Getty Images
Tamra and Eddie Judge's Covenant Hills home is a whopping 4,000 square feet and is "practically brand new" following her remodel, the Bravo alum told In Touch Weekly in June 2020. She revealed she "totally gutted" her master bedroom among her many home improvement projects. Additionally, Tamra told the outlet she installed new flooring, new window treatments and fresh paint throughout the house.
One of her favorite features in the home includes her over-the-top bathroom. "We have the very fancy toilet that washes you front and back and dries you and the seat is warm," she told the publication. "And when you walk in, it cleans itself and it lights up. So that's pretty fancy." The happy couple also helped themselves to a "big stand-up bathtub" to compliment Tamra's "gigantic walk-in closet."
As for any recreational activities around the home, Tamra said she bought a pool table "because the kids were bored" and is considering adding a jacuzzi to the property. "It's very hot here so it'd be very nice to just go [wind down] by the pool," she shared.
Now that Tamra is pleased with the inside of her abode, "next is going to be the exterior," she revealed. To "spruce it up a little bit," they plan to add a fresh coat of paint and enhance their landscaping. Sounds like this OG knows how to live!