Miranda Lambert Reveals Why She Cast Her Husband In Settling Down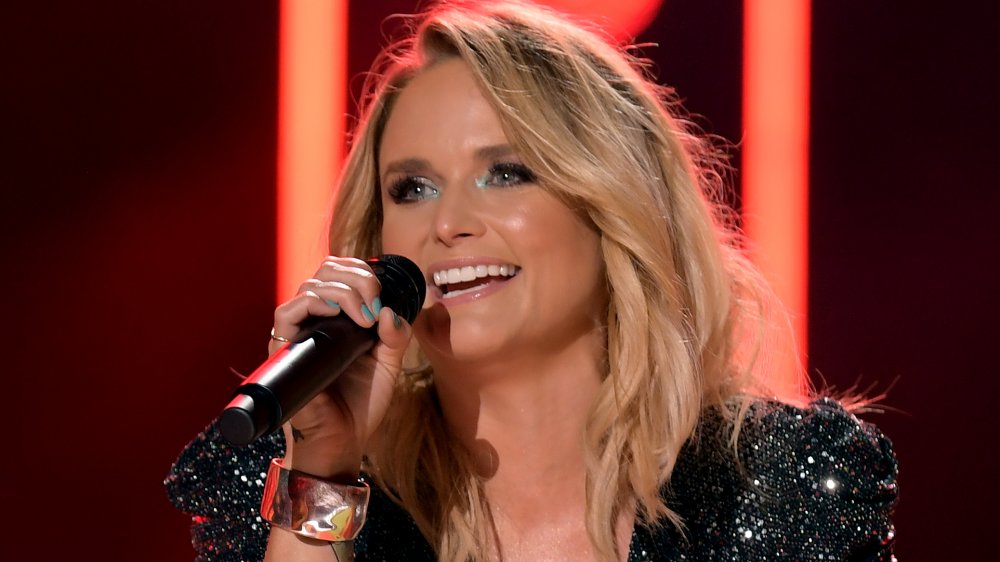 Jason Kempin/Getty Images
Country singer Miranda Lambert released the music video for her single, "Settling Down," on Oct. 21, 2020, and fans of the songstress noticed a certain familiar face in it. The leading man in the video is none other than Lambert's husband, Brendan McLoughlin. Per US Weekly, the first thing fans see in the video is "the country singer ... riding a black horse while wearing a princess-like blue gown and cowgirl boots." Meanwhile, her hubby — suited up in a black tuxedo – "watches her from a distance while sipping whiskey." In the video, the couple seemingly can't take their eyes off each other and keep exchanging flirty glances.
"Settling Down" marks McLoughlin's music video debut and having previously been a New York City police officer, the video was likely his first time doing anything within the entertainment industry. So how did Lambert's husband nab the part in her music video? Read on to learn all about McLoughlin's big moment and find out what went into casting him.
Miranda Lambert's husband's good looks landed him the part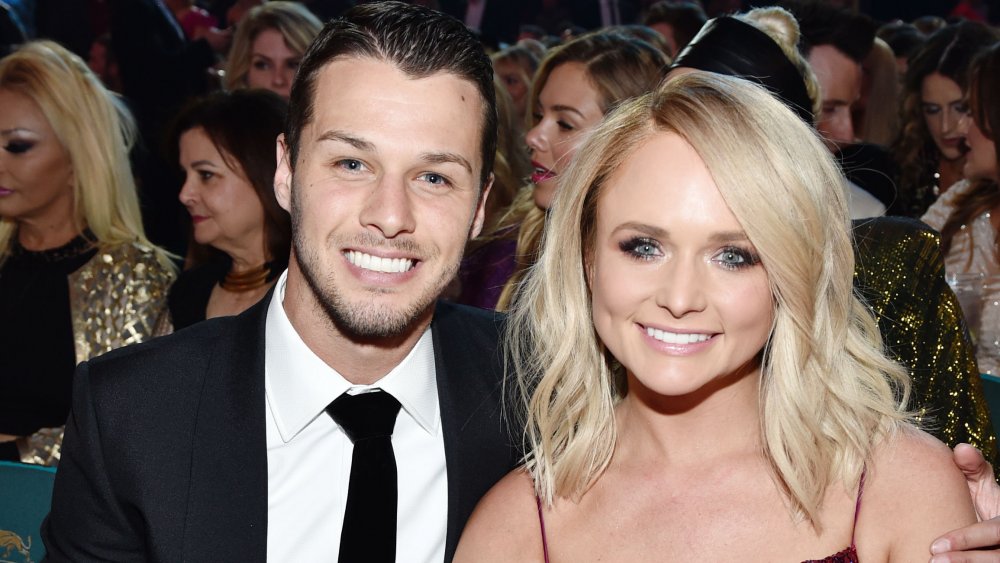 John Shearer/acma2019/Getty Images
Miranda Lambert revealed she mainly casted her husband in the "Settling Down" music video because of his good looks."I think we understand why we had him in my video," Lambert said during a live Q&A ahead of the video's release (via US Weekly)."Because he's really pretty and I needed a video babe and he was there, so I mean, it just worked out."
Starring in a music video is far from what Brendan McLoughlin is used to. The Staten Island native previously worked as a New York City police officer before he met and fell in love with Lambert, according to Taste of Country. McLoughlin and Lambert met on the set of Good Morning America in November 2018, per The New York Times. Lambert and her band, the Pistol Annies, were doing a show while McLoughlin was working crowd control. 
After a whirlwind romance, the two married in secret after only a few months of dating, per People. These days, McLoughlin works security for Lambert's concerts, per The Boot. That is, when he's not starring in her music videos. That being said, he's definitely not used to the limelight and Lambert said he was nervous about filming. However, being on set together helped.
"My favorite part of filming was watching my husband sort of come to life on camera," she said during the Q&A (via US Weekly). "It was his video debut and he's so sweet and humble about it, but he really killed it, so that was fun to watch."