The Real Reason Jamie Foxx Didn't Like Kissing Beyoncé
Amy Sussman, Kevin Mazur/Getty Images
Actor Jamie Foxx has locked lips with a number of leading ladies throughout his successful career. Through starring roles in critically acclaimed and cult-classic films, Foxx has exchanged on-screen kisses with the likes of Kerry Washington, Vivica A. Fox, and Regina King. But there is one superstar Foxx had the honor of sharing a kiss with that he admitted wasn't so pleasurable for him. 
His role as Curtis Taylor Jr. in the 2006 box office hit Dreamgirls presented him the chance to do what almost every man dreams of — kiss Beyoncé! The movie's love story between Foxx's character and Beyonce's Deena Jones featured a romantic scene between the two Hollywood stars. While Foxx could have used the opportunity to satisfy any latent attraction he has for the top-charting singer, in 2007, he admitted how his fear of Queen Bey's hip hop mogul husband, Jay Z, ruined any chances of him enjoying their kiss.
Beyoncé was nervous to kiss Jamie Foxx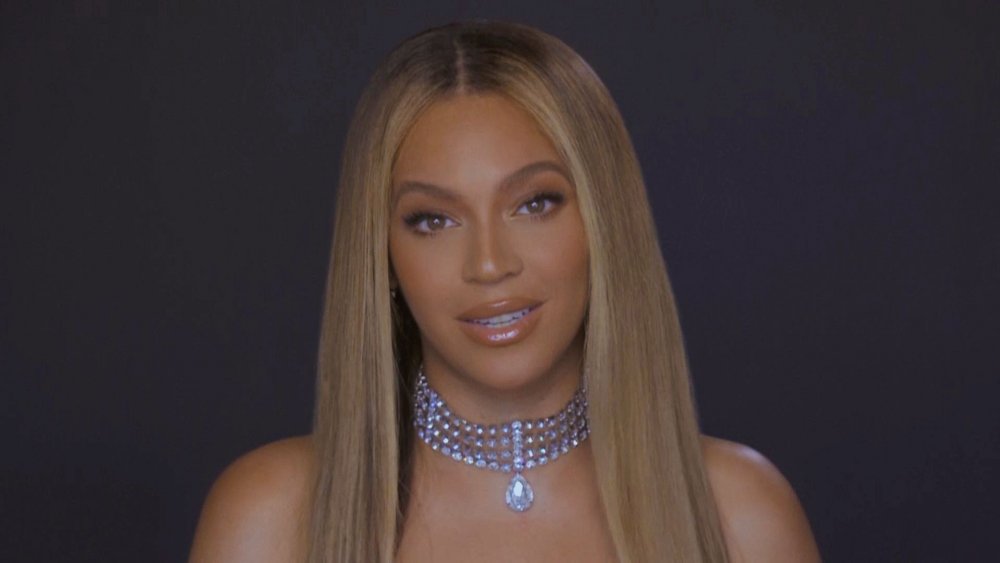 Bet Awards 2020/Getty Images
Dreamgirls is a musical drama based on the '80s Broadway hit of the same name. The story is strongly inspired by the history of Motown records and one of its most popular acts, The Supremes. In the film, Jamie Foxx plays the Berry Gordy-inspired character of Curtis Taylor, Jr., and Beyoncé plays the Diana Ross-based role of Deena Jones. The two characters become locked in a romantic relationship and eventually marry. During the flick's "That's My Dream" musical number, the scene ends with Deena and Curtis embracing each other for a passionate smooch. 
Ahead of and after the film's release, both Beyoncé and Foxx shared how hard it was for them to shoot that scene. In July 2006, Beyoncé told Digital Spy how nervous she was to kiss the Ray star. "I guess you could say we had a love scene. We kissed," she said. "Now, I'm a singer/songwriter, that's what I did first — I didn't start out going to acting classes and people-kissing classes," Beyoncé added before sharing how her acting coach helped her remember that the two characters were married. "Working with my acting coach made it easier," she shared. "I just thought it was necessary for the character, we have to establish that they're married." Beyoncé also credited Foxx for being "very professional" because "it was quick, and you know, it is what it is."
Jamie Foxx was scared of Jay Z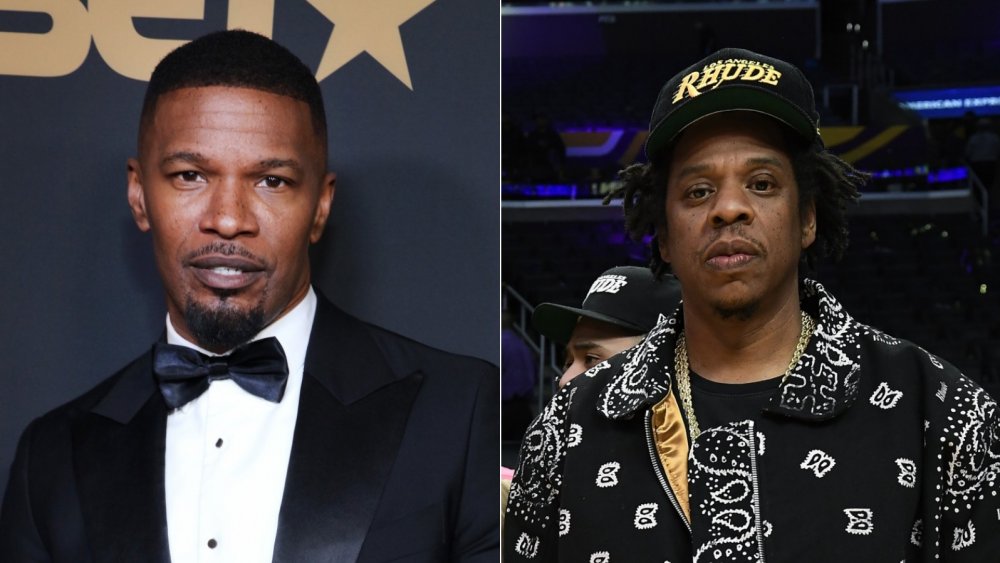 Robin L Marshall, Kevork S. Djansezian/Getty Images
Meanwhile, Jamie Foxx later revealed how shook he was to get touchy-feely with "Jay-Z's girl," Beyoncé. While performing his 2007 Unpredictable show at Madison Square Garden in NYC, Foxx highlighted his range by splitting up the show — one half featured his standup comedy routine, while the other half featured singing and dancing. According to MTV, Foxx even resurrected his role as Ray Charles during the show. 
With the tour coming on the heels of the huge success of Dreamgirls, Foxx found it appropriate to joke about how scared he was to touch lips with the "Single Ladies" singer. He told the audience how, during the romantic scene, he couldn't stop thinking she was Hova's "girl." He went on to reference a popular Jay Z song when he joked that, during the kiss, all he kept hearing was "Jiggg-aaah!" — a nod to the Tidal CEO's 1999 hit rap song "Jigga."  Despite how awkward the kiss was for both Beyoncé and Foxx, the two pulled it off like the professionals they both are — and all without pissing off Jay Z!