The Truth About The Marques Houston And Beyoncé Dating Rumors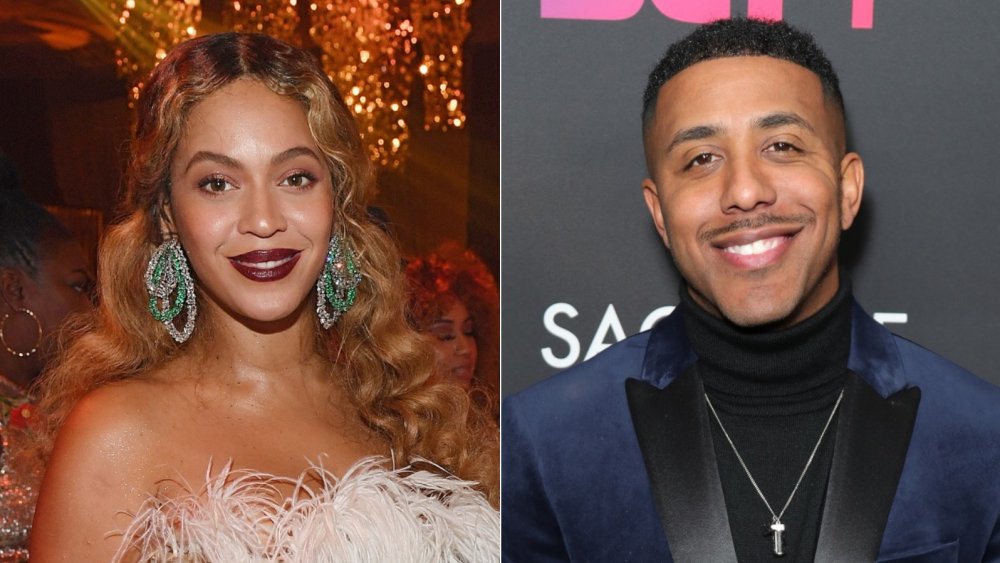 Kevin Mazur, Leon Bennett/Getty Images
Beyoncé is a kind of pop star who is in short supply these days. While many of her contemporaries are glad to share everything and anything with their fans on social media, Queen Bey tends to keep her personal life private. When she does divulge bits and pieces of her personal life, it's usually in the form of her art. Whether she's referencing the infamous post-Met Gala elevator incident involving hubby Jay-Z and sister Solange Knowles in her "Flawless" remix or penning an entire album about her marital troubles (here's looking at you, Lemonade), Beyoncé seems to prefer to keep the statements vague and the songs cutting.
Despite her private nature (or perhaps because of it), some rumors about Beyoncé never stop swirling. Beyoncé isn't really one to gush about her marriage in interviews, and the artist has been even less keen to discuss her relationships before Jay-Z — namely an alleged romance she had with R&B singer Marques Houston back in her Destiny's Child days. The rumors have dogged Beyoncé for years, but is there any truth to them? Let's take a look.
Marques Houston and Beyoncé are both very private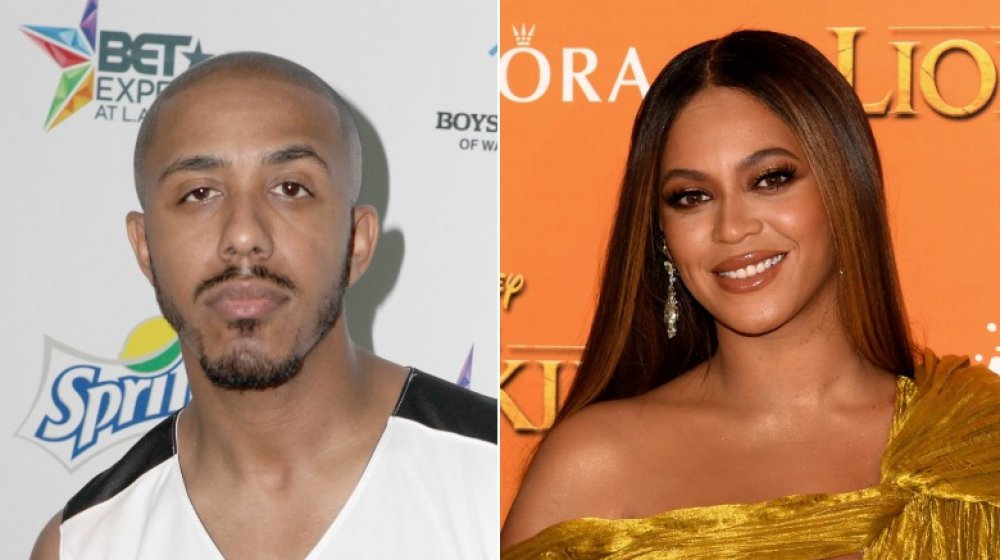 Ben Horton, Gareth Cattermole/Getty Images
While Beyoncé has been very quiet about who — if anyone — she dated before she began a relationship with Jay-Z in the early '00s, she has been linked to Marques Houston on more than one occasion. He appeared in the music video for Destiny's Child's first single, "No No No" — not "No No No, (Part 2)," the remix with Wyclef Jean that hit No. 3 on the Billboard Hot 100, but the version before that. So yeah, they definitely go way back.
While rumors have swirled about a romantic entanglement for years — rumors Beyoncé has refused to comment on — Houston has been a little less tight-lipped. While he played coy for a long time, he finally put the rumors completely to bed in 2017 on VLADTV. "We grew up together ... we always just was, like, really really good friends," Houston said, adding that "people love to start their own kind of mess," seemingly referencing the rumors that have continued to resurface. Houston then took a page from Beyoncé's book, explaining that he prefers to keep his relationships out of the press because he's "a very private person." 
Who's to say why Houston waited until 2017 to finally kill the rumors. It's possible that he either got tired of dodging questions or the Beyhive finally got to him.