Why Prince Harry's Relationship With His Grandfather Is Done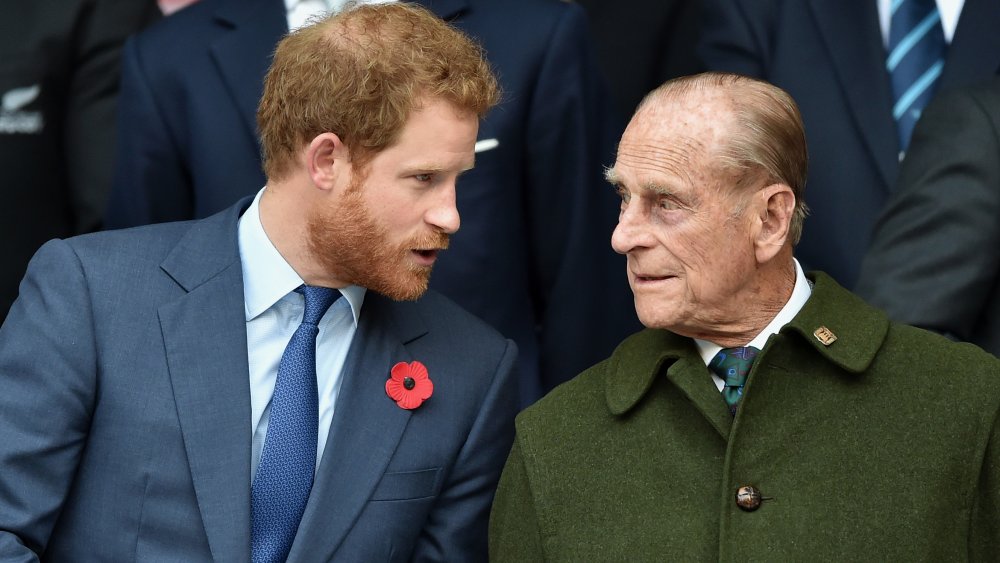 Max Mumby/indigo/Getty Images
Prince Harry's life has undergone a lot of changes in the past few years, including his wedding to Meghan Markle and the birth of his first child. However, the most controversial moment came in January 2020 when he and Meghan announced they were stepping down as senior members of the royal family. "After many months of reflection and internal discussions, we have chosen to make a transition this year...," Harry and Meghan wrote on Instagram at the time. "We intend to step back as 'senior' members of the Royal Family and work to become financially independent, while continuing to fully support Her Majesty The Queen."
The couple's announcement sent the world into a complete frenzy and is rumored to have created a rift between Harry and his family as he reportedly "did not consult any other members of the royal family about [the] decision," per CNN. Now, a biography titled Prince Philip Revealed claims Harry and his grandfather Prince Philip's once-close relationship is basically non-existent because the Duke of Edinburgh is "dismayed and deeply upset" over Megxit.
Keep scrolling to find out why Philip has "walked away" from the Duke and Duchess of Sussex, as well as what he really thinks of Harry's behavior.
Prince Philip reportedly called Prince Harry's behavior 'alien'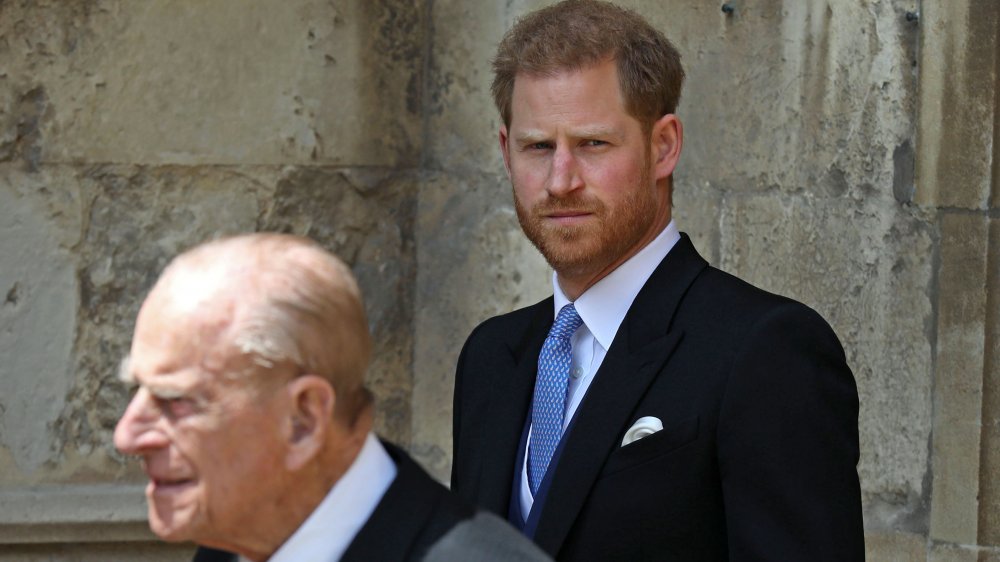 Wpa Pool/Getty Images
According to Vanity Fair, Prince Philip Revealed author Ingrid Seward wrote that Prince Philip compared Prince Harry's wife, Meghan Markle, to Wallis Simpson, the wife of the Duke of Windsor, who was formerly King Edward VIII. (Some believe Simpson is responsible for pulling the king away from his duties and she has long been blamed for bringing down the monarchy after he abdicated the throne for her in 1936.) 
She explained (via Vanity Fair) that Philip "welcomed Meghan at the beginning" as he knew first-hand what it was like to enter the royal family as an outsider. "... [S]o he's always very supportive of people marrying into the family," Seward wrote. "He quite liked Meghan at first, but their actions have left a bad taste and as a consequence the relationship with Harry has suffered."
Apparently, Philip couldn't understand why Harry would want to leave the royal family. "His grandson's behaviour is completely alien to him so not unnaturally the relationship has suffered," the royal biographer wrote. She also told Sky News (via The Daily Mail) that Meghan's behavior is quite foreign to Philip, too. Seward explained, "He just cannot understand why she couldn't support Harry and help him rather than wanting to have her voice." Allegedly, Philip is so upset over Megxit that he "simply doesn't want to get involved anymore."