This Is How Much Chrissy Teigen Is Worth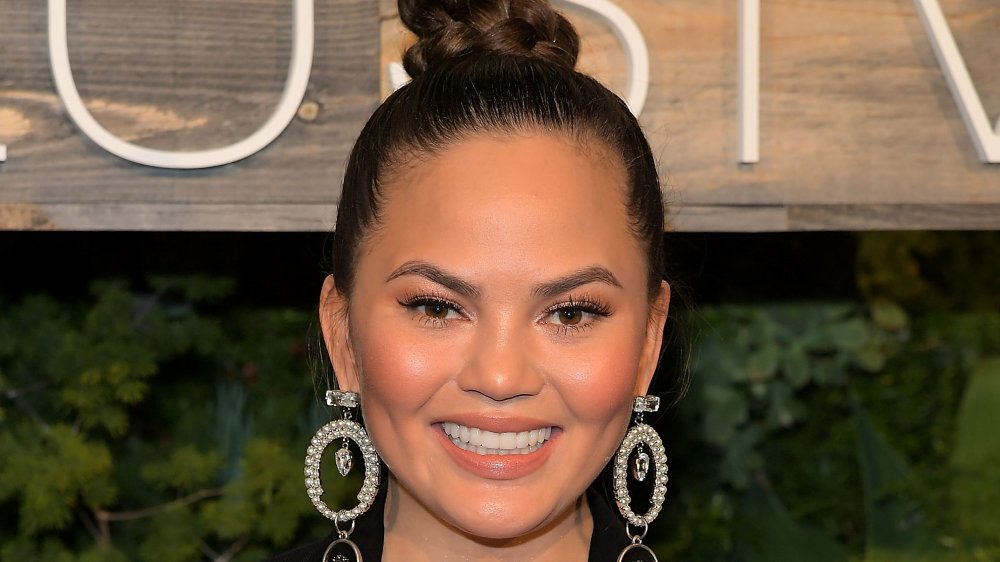 Charley Gallay/Getty Images
Do you love to watch Chrissy Teigen on Lip Sync Battle? Do you have at least one of her Cravings cookbooks? Frankly, there's a good chance that you or a style-savvy someone in your life have a few items from Teigen's kitchenware collection with Target. And if you're on Twitter or Instagram, you may be one of the millions of fans that follow the "queen of social media." The fact is, while Teigen is still (and likely always will be!) stunning enough to be on the cover of any magazine, she's come a long way from her modeling days.
In fact, before Teigen was famous, she "struggled financially," according to CNBC. She told Vanity Fair in 2019 that during her first few years as a model, she "had no credit cards" and "didn't have a bank account." In order to save money when it came to meals, she would eat fast food. "I knew exactly how much it was with tax to get a McDouble and fries," she recalled. Teigen also opened up to MarketWatch about her mom and dad, saying, "I remember all those times I was Western Unioning my parents when I was 20 living in Miami not making anything because all the checks you would make would go back into modeling and being sucked into your apartment that you're being overcharged for."
These days, Teigen has left behind the overpriced apartment — and moved into something much more impressive — and is more than capable of taking care of herself and her family financially.
Chrissy Teigen and John Legend have a massive fortune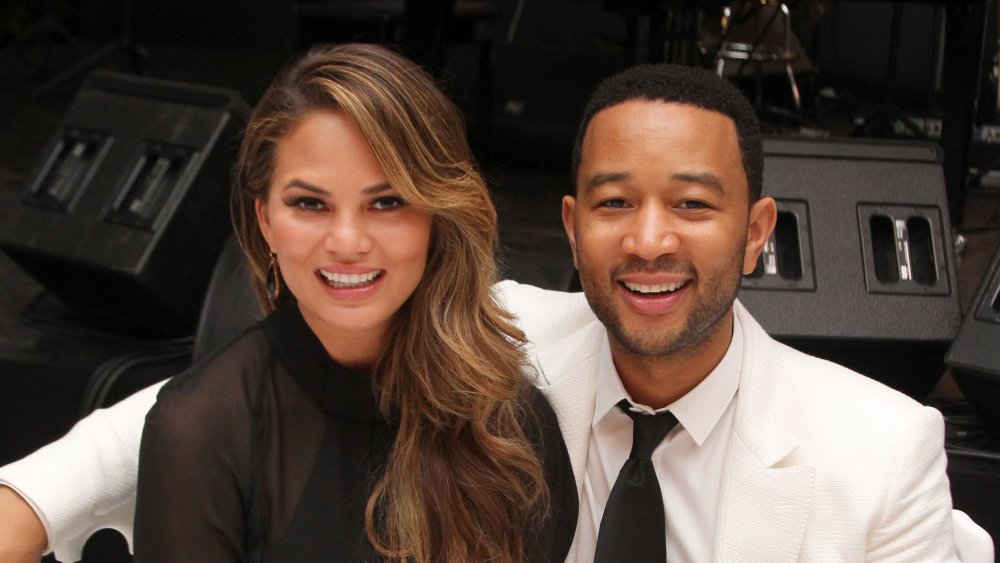 Andrew Goodman/Getty Images
When it comes to Chrissy Teigen and husband John Legend, the two "might not sound like your typical 'entrepreneurs,' given Legend is a famous singer and [Teigen] a successful model, but their multiple business ventures tell a different story," according to Yahoo! Finance AU. Indeed, because they've followed their passions, the pair have seen an incredible amount of success. In fact, Teigen had this to say during HubSpot's Inbound conference in 2020 (via Yahoo! Finance AU), "I think things just spiral, right? If you do something you love."
Due to that spiraling success, in 2018, Teigen "earned around $12 million thanks to her various endeavors," which "was enough to make her the third highest-paid model on the planet for the year," according to Celebrity Net Worth. That amount contributed to the fact that Teigen and Legend have a combined estimated worth of $75 million. If they were to divide things up equally, that would leave them both with $37.5 million which is still wildly impressive!
That should clear things up for anyone who thinks that Teigen "spend[s] all of her time sleeping, eating, and spending other people's money," as one Twitter user suggested, according to a now-deleted tweet (via Bustle). In response, Teigen "pulled [a] screenshot from a Forbes slideshow that ranked her number three on a list of 'the world's highest-paid models' in 2017." That's right, she was one of the highest-paid models in 2017 AND 2018. "Just in case anybody needed proof that this lady is killing it, here it is," as Bustle rightfully noted.