The Real Reason Josh Martinez Didn't Return For Big Brother: All Stars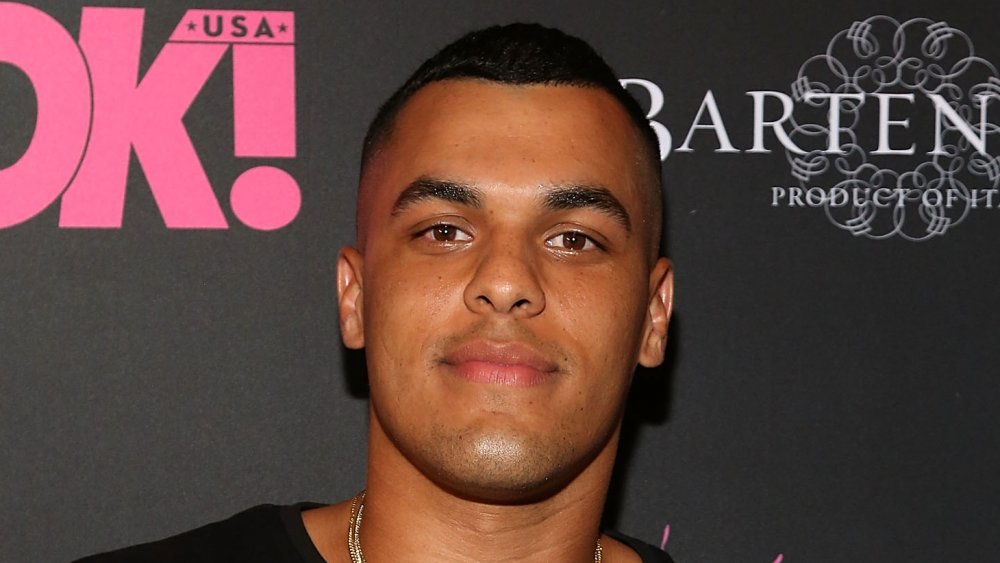 Manny Carabel/Getty Images
Many fans were shocked when Josh Martinez, the Season 19 winner of Big Brother, was not included in Season 22 of the show, the All-Stars season. During his tenure on Season 19, Josh was divisive, to put it mildly. Josh frequently fought with his castmates and had a difficult time controlling his temper. Subsequently, it wasn't easy for him to find allies.
Eventually, Josh managed to team up with Christmas Abbot and Paul Abrahamian. The alliance with Paul was short-lived, though. Josh felt Paul was gaming the system and using his popularity to influence votes. Josh's hot temper got the best of him, and he started using the goodbye messages as a way to call out his teammates, especially Paul. So, yeah, divisive. Josh somehow went to make it to the final round, though, and came out of season 19 as the champion with 4-5 votes, making him the first minority winner in the history of the show, per Showbiz Cheat Sheet.
With an epic win under his belt and a talent for stirring the pot, fans were confused when he didn't return to the All-Star House in 2020. Now, he's finally speaking out about his mysterious absence. Here's what we know so far.
Fans were worried about Josh Martinez
Fans were suspicious something was wrong when Josh Martinez didn't show up for season 22 of Big Brother. For context, Season 22 was scheduled for late 2020, which meant that it would film in the spring of 2020, which means that filming fell at the height of the COVID-19 pandemic. Many fans thought they wouldn't be able to film in the current climate, but producers managed to figure it out. 
However, when Josh didn't return (despite being spotted in Los Angeles, the show's filming location), fans became concerned he was suffering from COVID. It didn't help that Janelle Pierenza seemingly confirmed the rumors during filming, claiming that Martinez — as well as another cast member— had contracted the virus and been forced to return home, per Showbiz Cheat Sheet.
However, the truth — or what Josh claims is the truth — is a little more complicated than that. Showbiz Cheat Sheet reported that in an Instagram Live Q&A on Oct. 21, 2020, Josh finally came clean about why he didn't make an appearance on the newest All-Star season of Big Brother. When a fan asked Josh about not being on the show, he admitted that it was because of a false positive COVID test and not due to actual symptoms. "Everything happens for a reason," he said.