This Is What Adele Typically Eats In A Day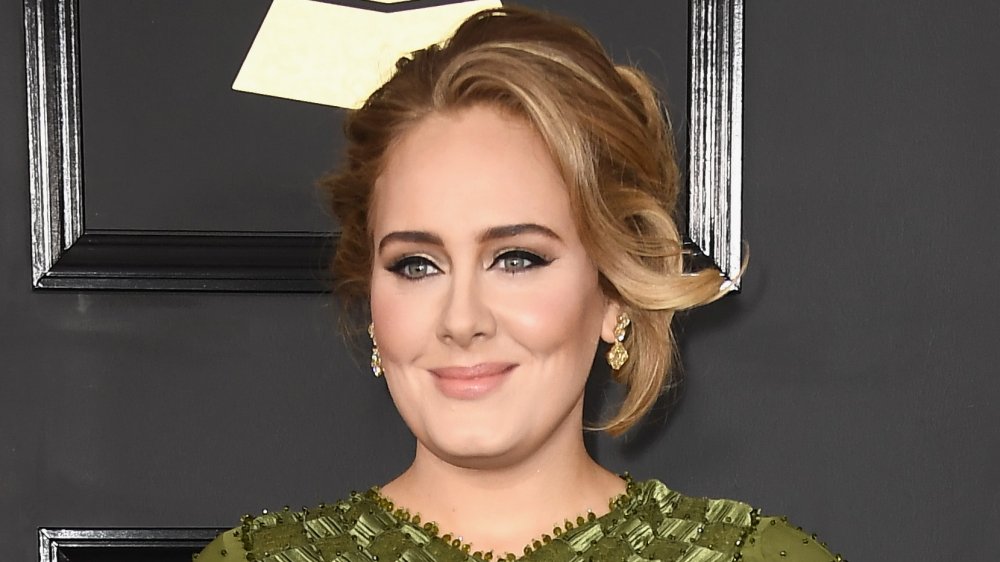 Frazer Harrison/Getty Images
Back in May 2020, Adele shocked fans when she posted an Instagram photo thanking them for wishing her a happy birthday. The 15-time Grammy winner was almost unrecognizable in the picture, and it was clear she'd lost significant weight.
Adele hasn't addressed the weight loss outright, though, and the response to her dramatic transformation has been mixed. Many fans have pointed out that if the "Rumor Has It" singer hasn't commented on her weight loss, other people shouldn't either. Not to mention, there are countless reasons why someone might unintentionally lose weight, including illness. And complimenting someone for something they might not have tried to achieve — or that could potentially be a reflection of something difficult in their life — could cause unintended pain.
The commentary reached a point where Adele's former trainer, Pete Geracimo, is stepping in to clarify some of the details surrounding Adele's weight loss. He called out some of the "fatphobic" comments about the singer's body while praising her determination to pursue her health goals in a way that worked for her. Geracimo also reportedly introduced her to the Sirtfood diet, to which Adele's weight loss has been credited by various outlets. Here's what to know about the eating plan, and what Geracimo has said about his A-list client.
Adele reportedly follows the Sirtfood diet — here's what that is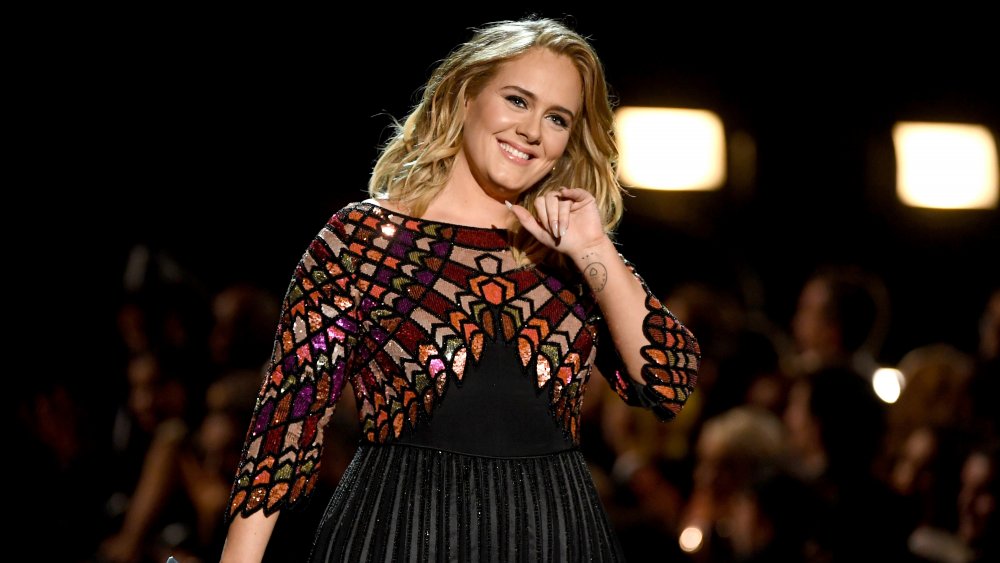 Kevin Winter/Getty Images
The Sirtfood Diet is a 2016 diet book written by Aidan Goggins and Glen Matten. As Healthline explains, the eating plan focuses on sirtuins, which are "a group of seven proteins found in the body that has been shown to regulate a variety of functions, including metabolism, inflammation, and lifespan." Some popular "sirtfoods" include walnuts, turmeric, strawberries, kale, and extra virgin olive oil.
While Adele hasn't said outright that she follows the Sirtfood diet, Goggins has claimed that the singer is a fan of the eating plan. "Adele was a member of the private health club KX in London where Glen and I founded the Sirtfood Diet. And then her 2016 tour trainer Pete Geracimo encouraged her to follow the diet," Goggins told the New York Post in October 2020. Goggins also said that trainer Pete Geracimo and the British hitmaker had developed an eating plan for her, which included treats like Sirtfood bites, one of the recipes from the book, and added that Geracimo had mentioned Adele eating "stuff like shrimp stir-fry with buckwheat noodles, chicken with kale," and green smoothies.
Of course, the diet may not work for everyone, and anyone embarking on a health journey should talk to a doctor before planning a calorie-restrictive eating plan. But it sounds like Adele and her team developed a plan that worked for her specific needs.
Adele's former trainer, Pete Geracimo, has commented on her weight loss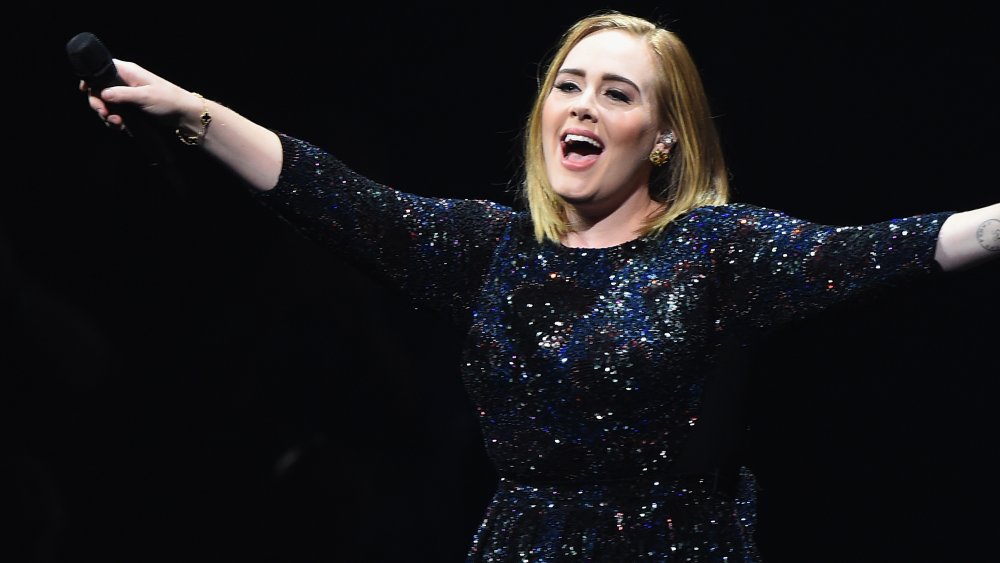 Theo Wargo/Getty Images
After Adele posted an Instagram photo of her body transformation in May 2020, her former trainer, Pete Geracimo, posted a lengthy Instagram post of his own about the "Hello" singer. "When Adele and I started our journey together, it was never about getting super skinny. It was about getting her healthy," Geracimo wrote in part in his Instagram caption. "... This metamorphosis is not for album sales, publicity, or to be a role model. She is doing it for herself and for Angelo," he continued, referring to the singer's son with her ex-husband, Simon Konecki.
Geracimo also wrote that it was "disheartening to read negative commentary and fatphobic accusations" about the singer's weight loss. Indeed, Adele's decisions about her health are between her, her trainers, and her doctors. And, as Geracimo noted in the caption, Adele has always been a powerhouse singer, and her physical appearance doesn't affect her talents. 
For her part, Adele simply quipped during her Saturday Night Live monologue on Oct. 24, 2020, "I know I look really, really different since you last saw me. But actually, because of all the COVID restrictions and the travel bans, I had to travel light and only bring half of me, and this is the half that I chose." Basically, while Adele's weight loss and the Sirtfood diet are getting media attention, they're far from the most interesting thing about the iconic artist.