The Truth About Big Sean And Kendrick Lamar's Relationship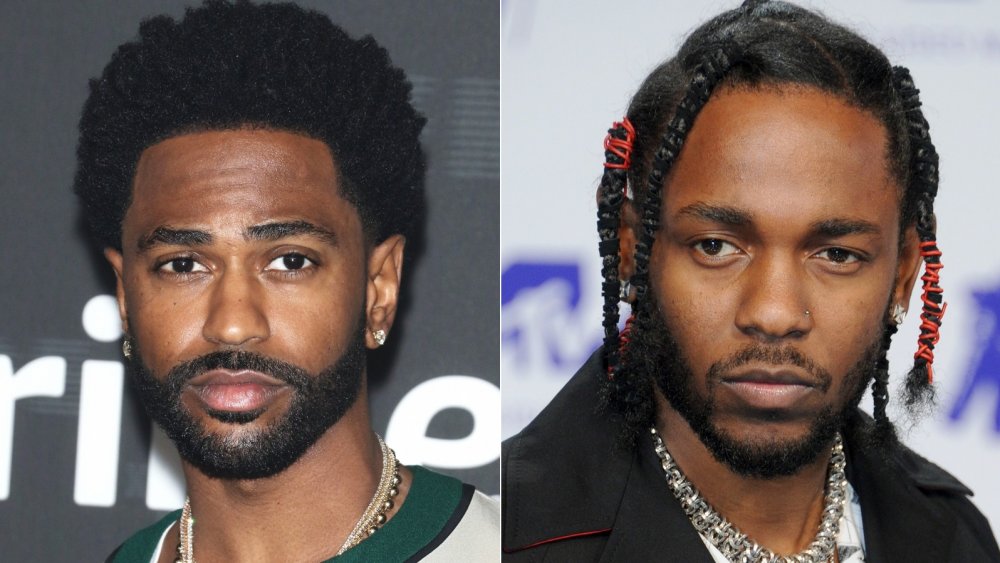 Jim Spellman, Gregg Deguire/Getty Images
For years, Kendrick Lamar has been the one to beat in the rap game. While he hasn't necessarily been a best-selling rapper or received as much radio play as his peers, he has received consistent critical acclaim that has been practically unmatched. He was named Complex's Best Rapper Alive for the years 2013 and 2017, receiving an honorable mention in 2012, 2015 and 2016. Lamar's albums have been consistently lauded as well, with Lamar's 2017 effort, DAMN., being not only the first rap album, but the first non-jazz or classical album to win the Pulitzer Prize for Music, according to NPR. 
Whether they want to admit it or not, Lamar's success has surely been a source of envy for his contemporaries. It didn't help that the song — nay, verse — that really helped put Lamar on the map came from a feature on Big Sean's 2013 song, "Control." On Lamar's verse, he took aim at practically every other big name rapper on the planet and annihilated them — even those who shared the track with him. The track ended up being left off Sean's album and the omission only fueled rumors that there was beef between Big Sean and Kendrick Lamar.
Big Sean had to set the record straight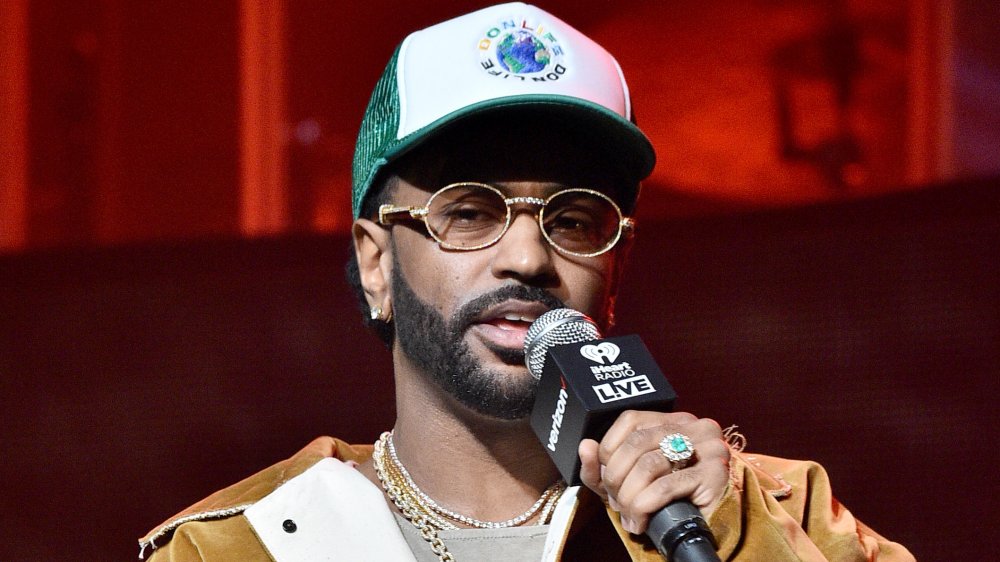 Theo Wargo/Getty Images
Despite having collaborated multiple times, "Control" had fans convinced that there was a feud between Kendrick Lamar and Big Sean. The flames were stoked even more when Sean released his "Me, Myself, and I" freestyle in 2015, which featured the lyric, "Well, can he really spit?'/ Or do he just hide behind his skits like half of these rappers do." The lyric seemed to reference Lamar's 2012 album, good kid, m.A.A.d. city, which included skits between the songs. Sean's song "No More Interviews" and Lamar's "The Heart Part 4" also seemed to have barbs directed at the other rapper.
In 2020, Big Sean sat down with Joe Budden for his "Pull Up" series and explained what had really been going on. "Every verse I do, people be like, 'Oh is this a response? Is this a response?' And I'm like, 'Damn I can't even show no aggression, people think it's a damn response,'" Sean said, claiming that the feud was invented by spectators. "It got to a point where somehow, it was just a weird tension between me and him even though it was already said it wasn't no beef because people made it that way."
Sean also explained that the murder of Nipsey Hussle in 2019 inspired him to put whatever disagreement existed behind them once and for all. "When this whole Big Sean, Kendrick beef was going on, it was something I wish I would have spoken up about because there was nothing."