Why Heather Locklear's Relationship With Denise Richards Is Done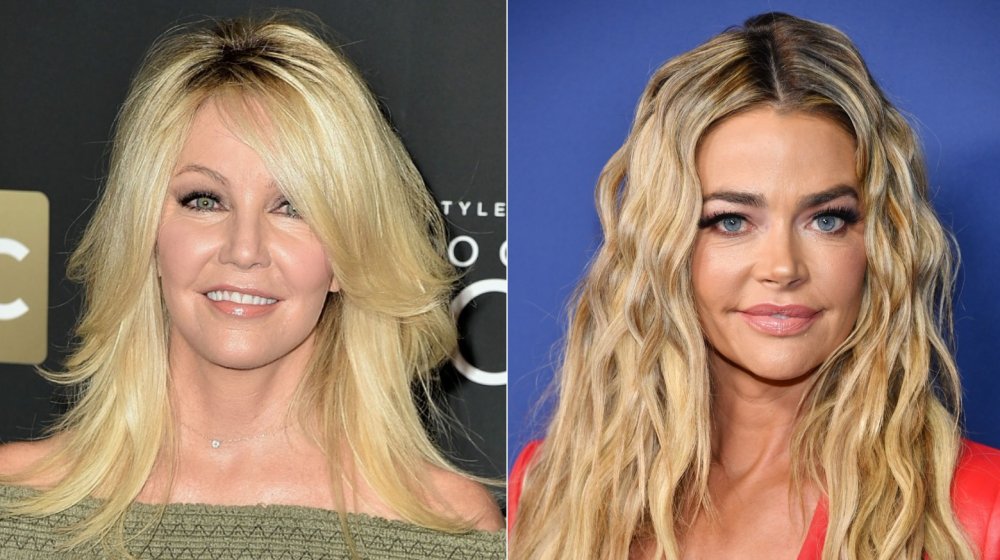 Marc Flores, Dimitrios Kambouris/Getty Images
Actresses Heather Locklear and Denise Richards became friendly while Locklear worked with Richards' then-husband, Charlie Sheen, on the ABC sitcom Spin City. Richards split from Sheen in 2005 while she was pregnant with the couple's daughter Lola. In 2006, Locklear ended her marriage to Bon Jovi guitarist Richie Sambora, with whom she shares a daughter named Ava.
After both of their respective splits happened, Richards began dating Sambora. In her 2012 autobiography The Real Girl Next Door, Richards explains that after running into each other at the supermarket, she and Sambora just clicked and bonded over similar experiences in their own lives, per Cheat Sheet.
All of this drama resurfaced in September 2020 during the Real Housewives of Beverly Hills Season 10 reunion. At the reunion (via TooFab), Lisa Rinna brought up Locklear and Richards' feud to bolster her point regarding the accusations that former cast member Brandi Glanville and Richards allegedly had an affair, but Richards claimed that she and Locklear were not friends. 
Richards' responded to Rinna, "I actually wasn't [friends with Locklear], Lisa, and you know that. To bring that up, really? She was friends with my ex-husband, come on. Now you're grasping at straws." So, what really happened? Continue reading for all the details on why Locklear and Richards are no longer friends!
Denise Richards shared her side of the Heather Locklear situation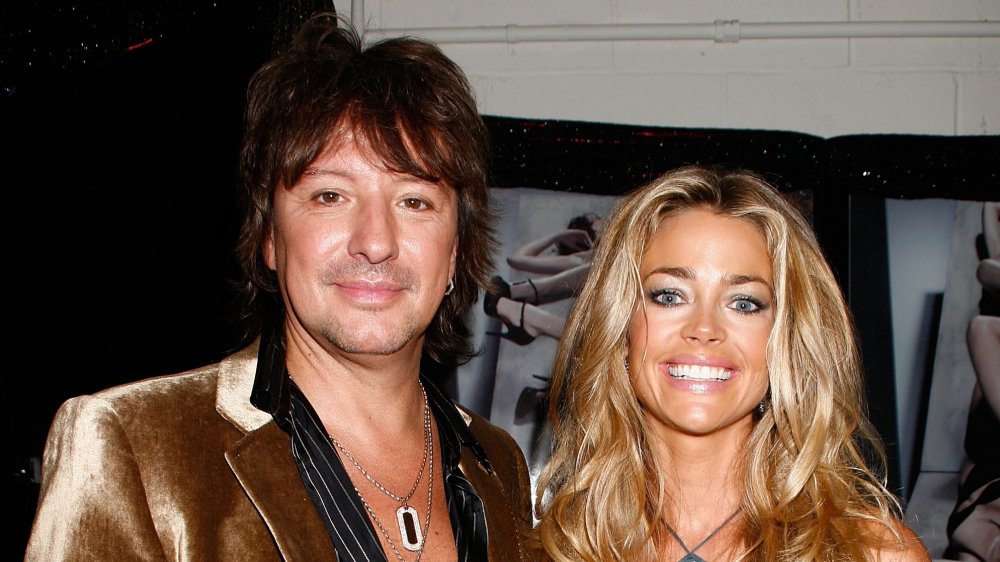 Amy Sussman/Getty Images
It all came down to another classic case of a man coming between two friends. At the time, Denise Richards was accused of "stealing" Richie Sambora from Heather Locklear. Richards refuted that claim, telling Us Weekly that she "[dated] a former friend's husband, [but did not] break up a marriage." The two started dating in 2006 and split up in 2007.
In a TV interview with Entertainment Tonight (via People), Richards explained in 2006, "The thing with Heather, that's been hard. You can't help who you fall for and that friendship, unfortunately, was done and wasn't salvageable." She continued, "People have gone on — 'Would you date your best [friend's husband?].' You know, she wasn't my best friend. She was a close friend in the last couple of years. I hadn't known her my whole life [like people are] portraying this."
Richards and Sambora did rekindle their romance in November 2011, but in June of 2012, the pair split up again. Of the second breakup, Richards told Us Weekly, "We went through a lot. Years ago, we both lost our parents at the same time and were going through other stuff, so we'll always have a bond with each other, and we will stay good friends forever."
Heather Locklear was accused of getting petty with Denise Richards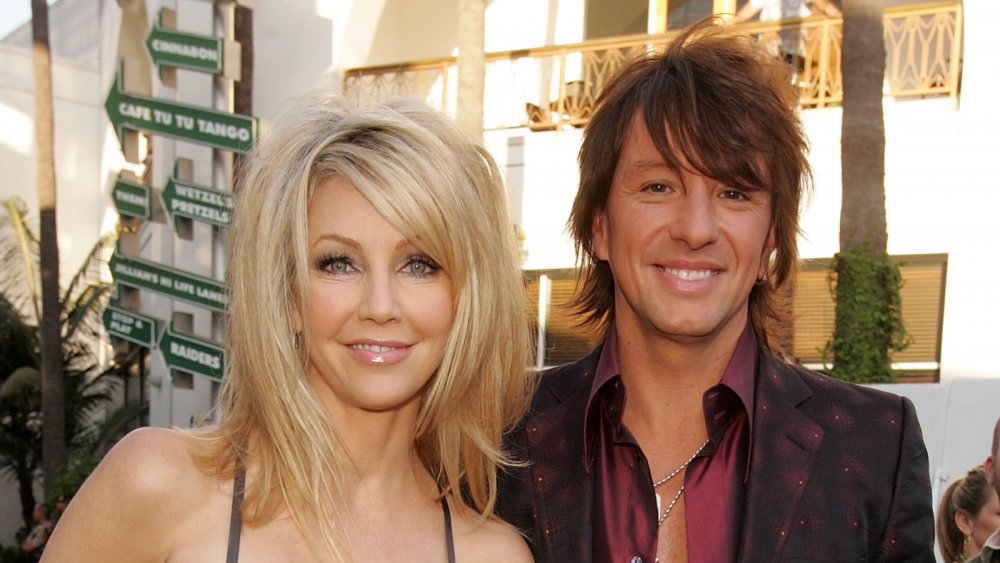 Kevin Winter/Getty Images
While Heather Locklear has remained publicly quiet about her former relationship with Denise Richards, according to the New York Daily News, there was one bizarre moment in which Locklear allegedly parked outside Richards' home and blasted Bon Jovi's "Livin' on a Prayer." Locklear denies that the incident ever took place, though.
In September 2020, Brandi Glanville revealed some details about how Locklear feels about Richards during an appearance on Watch What Happens Live. She stated, "Heather just reached out to me and said 'thank you' with a bunch of hearts and prayer [emojis]." Glanville shared further details on Locklear during an interview with DailyMail TV, sharing that one of Locklear's messages supposedly read, "I tried to watch the reunion. I just felt sick, I guess about Denise's spirit, such a dark place. So I had to turn it off."
Glanville asked Locklear if she could share their messages with the RHOBH cast in front of the camera. Apparently Locklear declined. "Probably best not to show it because I'll get a cease and desist which she sent me years ago. LOL. I won't even say anything. I support you fully," Glanville recalled her friend texting her.
Locklear seemingly doesn't want to deal with the resurfaced mess, while Richards wants the drama to be over with once and for all. Hopefully, they both will be able to put the situation behind them and move on.