Why Cole Sprouse Is Sparking Dating Rumors With Model Reina Silva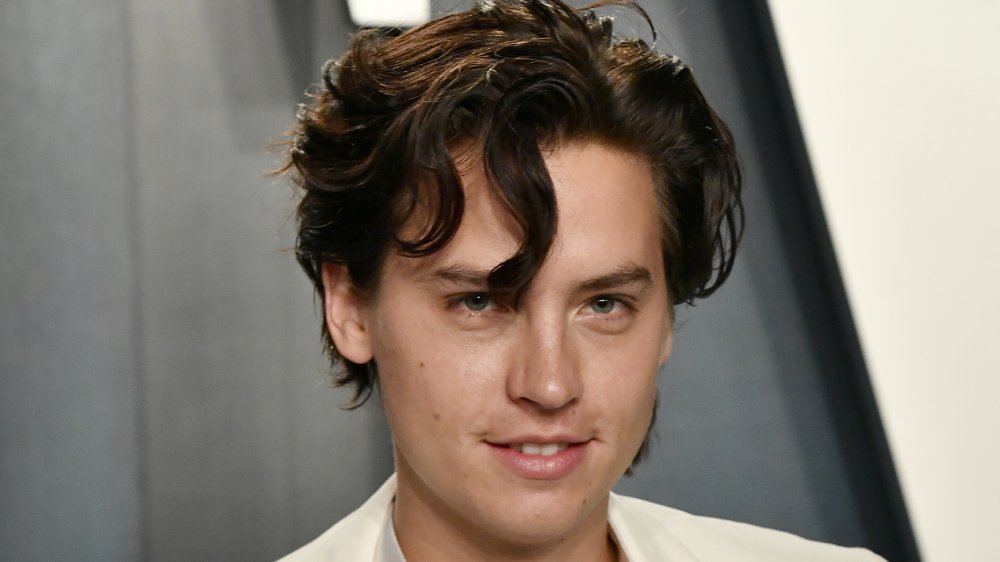 Frazer Harrison/Getty Images
Whether it's the dusk-colored hair, repressed Disney Channel nostalgia, or just his ability to be handsome and pithily go viral on Twitter, there is something strangely appealing about Cole Sprouse. (Are we wrong?) So it was to the disappointment of many that the star, who came into mainstream fame on The Suite Life of Zack & Cody and has played Jughead on Netflix's Riverdale since 2017, was dating co-star Lili Reinhart for years. But for those fans, bittersweet news came in August 2020 when the on-and-off pair officially confirmed their split. Sprouse — whose career has not gone without controversy — was finally a free agent. Now, however, that might once again no longer be the case. 
Is Sprouse now "Suite" on a Canadian model? According to People, the actor and model Reiña Silva were spotted getting cozy in Vancouver, Canada on Saturday, Oct. 24, 2020, where Sprouse is filming the upcoming season of Riverdale. In photos obtained by Just Jared, the two can be seen out on the town, hugging it out and, in one instance, Silva apparently kissed Sprouse on the cheek, hand-in-jacket. Welp, there go our — we mean unscrupulous fans' — dreams of marriage!
According to People, it's unclear when they met, or if they're dating. But if so, Sprouse was on the market for less time than a Nintendo Switch peak-pandemic. Here's what the internet is saying about the Sprouse and Silva's dating rumors, especially given that ex Reinhart is nearby.
Photos of Cole Sprouse kissing model Reina Silva are causing a craze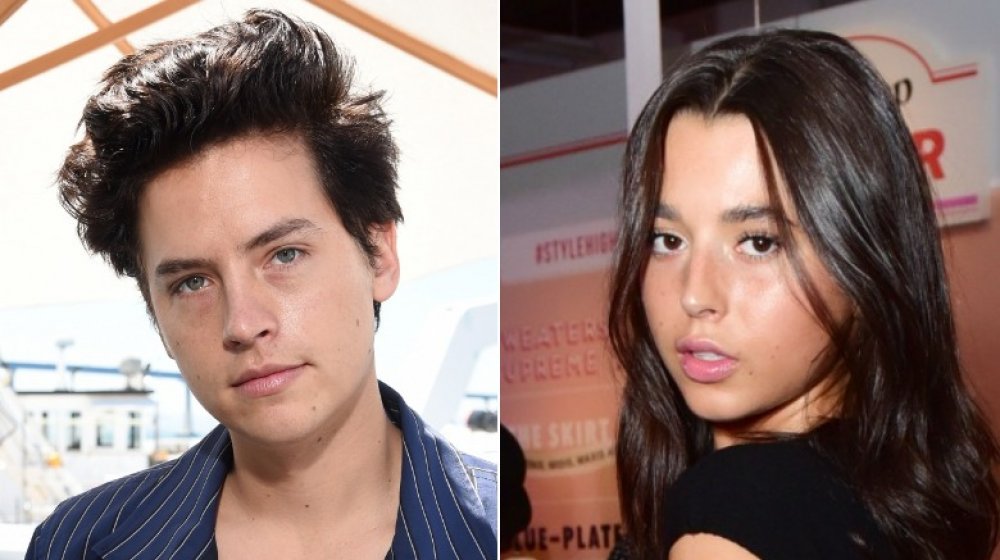 Jerod Harris/Getty Images
How have fans reacted to the recent photos of Cole Sprouse kissing Canada-based model Reiña Silva, which have sparked dating rumors galore? Let's just say the internet isn't exactly keeping quiet. "He should be with @lilireinhart," one fan tweeted. "Oh my God! why do they mention Lili in this, do not put her on that s***, she is calm and does not need to be mentioned in irrelevant gossip in her life, I hope that one day the media will no longer involve her in the Cole scandals," wrote another, defending Sprouse's co-star. "THEY ARE FRIENDS, THEY WERE JUST HUGGING," wrote a third. Hmm.
According to People, both Sprouse and Lili Reinhart are currently in Canada, where they are finishing Season 4 of Riverdale and beginning Season 5, which was halted due to the coronavirus pandemic in March 2020. According to the outlet, the cast and crew will remain on set in Vancouver, Canada until Christmas 2020. Meanwhile, in that time, Silva and Sprouse have struck up, at the very least, a friendship. The model posed for photos with Sprouse, six years her senior, in October 2020 (per Yahoo! Life). "Zealotry in the country, new portfolio work for Cole ... " Sprouse captioned the artsy photo of Silva he shared with his 33 million Instagram followers. Well, the jury's out on Sprouse and Silva's status, but it's hard not to speculate!