Did Kanye West Have A 'Nervous Breakdown?'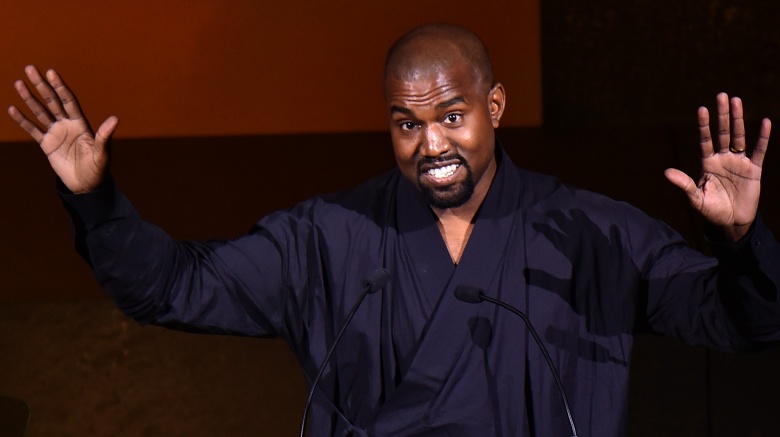 Getty Images
Kanye West reportedly had a nervous breakdown, and it wasn't Kim Kardashian's robbery that caused it. It was his disastrous New York Fashion Week show.
During West's "Yeezy Season 4" show in September 2016, models reportedly fainted and stumbled down the runway in stilettos they found nearly impossible to walk. One stunner's shoes actually fell apart on the runway and another kicked hers off in frustration. The show reportedly started two hours late after West got into a fender-bender on the way to the presentation, which was subsequently ravaged in reviews.
A source told Page Six, West "had his agent fire all 30 of his staff after the fashion show and got rid of his phone so people can only contact him via email. He had a nervous breakdown after the show, and that's what triggered it all."
Other insiders called that an exaggeration, but admit that the disastrous fashion show did initiate a change in how West, 39, works. "He didn't have a 'nervous breakdown,'" a source told Page Six. "Some people got let go, and there was a reorganization of others who he moved back to the music side of things. He's a grownup. He was reflective and disappointed in how things went...He took stock in what people were saying and he was disappointed. But he's more determined than ever to get that stuff right. And as far as throwing away his cellphone? If he did, then it's not the first time. He always does that."
The insider added that West's renewed focus on his music is paying off. "The ['Saint Pablo'] tour is breaking attendance records. It's been amazing for Kanye."
Unfortunately, Yeezy had to reschedule the remainder of his tour to be there for his wife after the trauma she suffered in Paris, so it remains to be seen just how good touring was for his brand.
https://www.instagram.com/p/BKEZoYKgXsd/?hl=en