How Much Is Laura Dern Worth?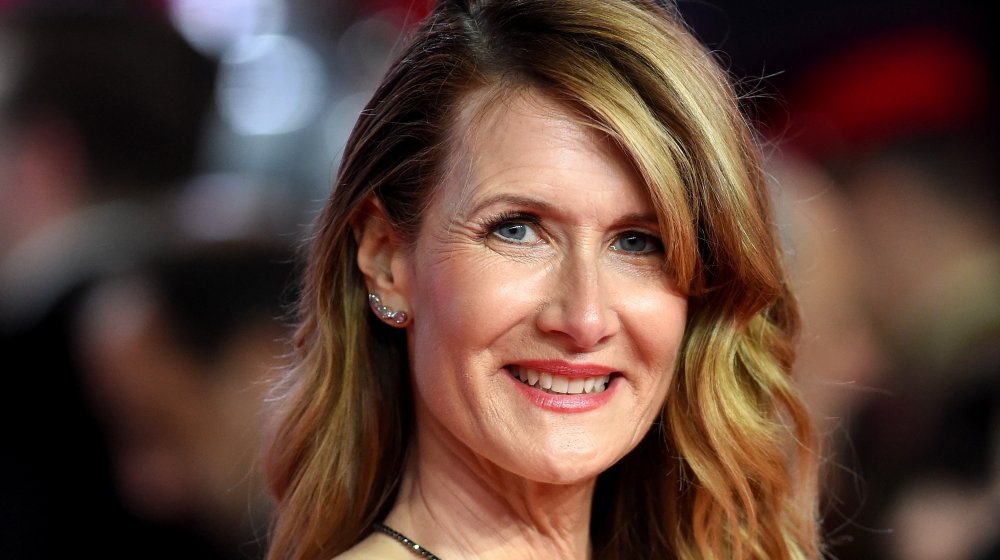 Stuart C. Wilson/Getty Images
Marriage Story? More like success story. Laura Dern is worth a pretty penny! Back in the '80s and '90s, Dern — who is the daughter of actor Bruce Dern and actress Diane Ladd – showed immediate promise. After appearing in 1986's Blue Velvet, Dern starred as paleontologist Ellie Sattler in Steven Spielberg's 1993 classic Jurassic Park. Later on, more nuanced roles — like the trouble-stirring Ruth Stoops in the hidden gem Citizen Ruth – showed that Dern could not only act, but carry an entire film.
These days, Dern is one of the most-sought after actresses in Hollywood; someone who can be serious, hilarious, rife with unique nuance, but never forgettable on-screen. "I have never spent time with boring people," she told Vanity Fair in 2019. From Dern's HBO series Enlightened (another hidden gem) — for which she won a Golden Globe – to her role as the fiery Renata Klein in Big Little Lies, she's never boring. Really, we're in an all-out "Dernaissance"! In 2020, Dern won her first Academy Award thanks to her role as high-end lawyer Nora Fanshaw in Marriage Story. And she's been in so many more films. Even Meryl Streep is shaking in her Pradas.
As it turns out, one of Dern's funniest Big Little Lies quotes ("I will not not be rich") is true off-screen. Scroll down for Laura Dern's impressive net worth.
Laura Dern is worth millions, but it could be more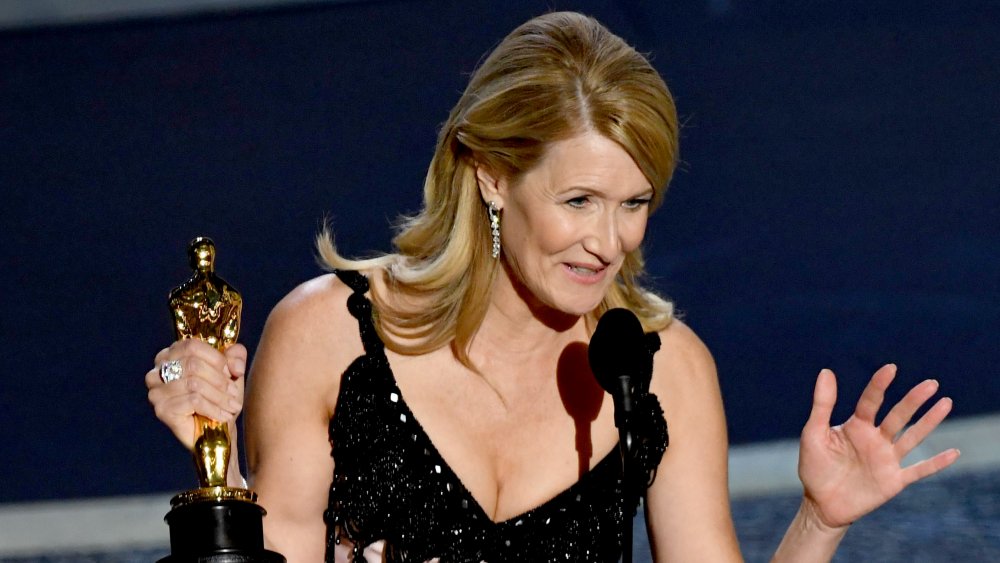 Kevin Winter/Getty Images
What is Laura Dern's net worth? Well, with decades in the biz, the star has an estimated $20 million to her name, according to Celebrity Net Worth. If that number seems low (even newer stars like Margot Robbie have bested the number), it might be because Dern tends to gravitate towards art-house films, like Noah Baumbach's Marriage Story. 
So far, it seems like the actress has chased more statues than she has paychecks. However, with a starring role in 2017's Star Wars: The Last Jedi and two seasons of Big Little Lies — it's estimated she was making between $300,000 and $500,000 per episode by Season 2, per Stylecaster — that might be changing.  
Real estate-wise, Dern owns a breezy, 2,600-square-foot, three bedroom mansion in Brentwood, Calif. that Architectural Digest called a "film buff's dream." The miniature Tyrannosaurus rex guarding the front door was apparently gifted to her by Steven Spielberg after wrapping Jurassic Park — what a conversation piece! Dern described the midcentury modern dream home to People as "cool, monochromatic, cinematic, very luxurious, and tranquil."
All that being said, Dern is still seemingly down-to-earth. According to Into The Gloss, she swears by drug store mascara and has used the same $8.99 type for years. "I can go on any movie set and people will use this very chic blah, blah and my eyes will get so irritated," she told the outlet. Dern is an Oscar-winning millionaire who knows herself!