Why We Never Hear About Miley Cyrus' Older Sister, Brandi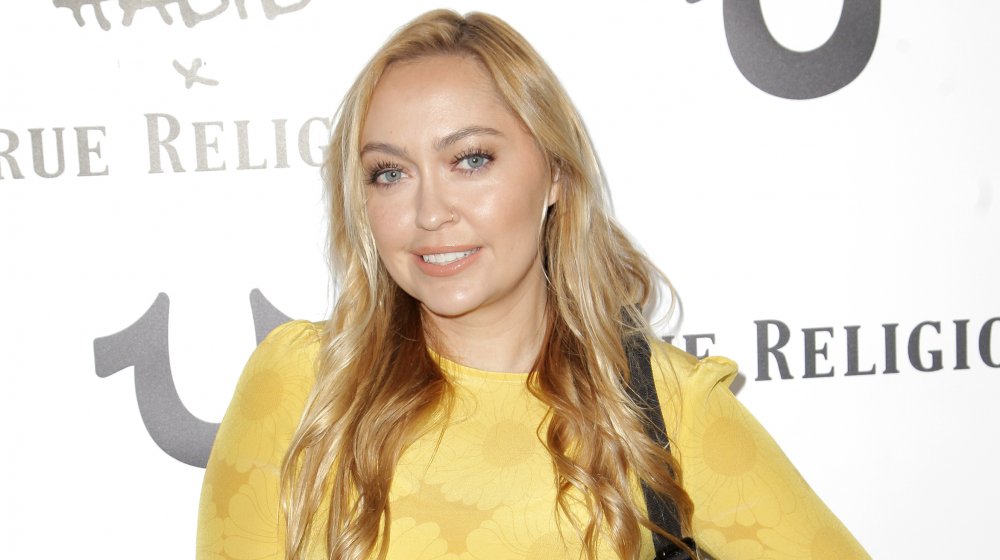 Tibrina Hobson/Getty Images
The Cyrus family is full of talent, from Billy Ray Cyrus to Miley Cyrus to the youngest member, Noah Cyrus. While many of the Cyruses have gone on to have careers in the spotlight, the oldest child, Brandi Cyrus, prefers to maintain a low profile. In addition to being a big sister to Miley and Noah, she also looks out for their brothers Trace and Braison. In fact, Brandi and Trace were mom Trish's children from a previous relationship, but Billy Ray adopted them when the couple wed, according to Classic Country Music. Although being the oldest of five is no easy task, Brandi knows how to hold down the fort.
While Brandi may stay away from center stage, she is a star in her own right. As of 2020, she co-hosts her podcast "Your Favorite Thing" with Bachelor star Wells Adams. With over 100 episodes dishing on the people, places, and products they love most, Brandi is definitely living her best life.
Scroll below for all the details on Brandi and why she lives a quiet life.
Brandi Cyrus loves to entertain as much as her famous family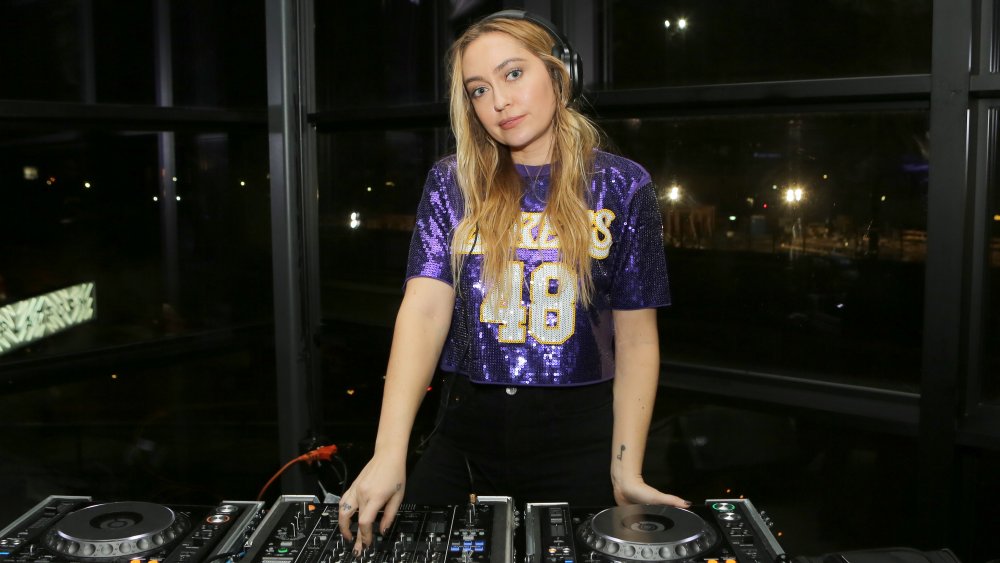 Tasia Wells/Getty Images
Although Brandi Cyrus may not have had stardom like her sisters, she has dabbled in acting throughout the years. She made a few appearances on Miley Cyrus' hit Disney Channel show Hannah Montana, as per her IMDb profile, but her first acting gig was actually on Nickelodeon in a 2008 episode of Zoey 101, according to The Things.
Despite her short stint as an actress, Brandi is definitely more comfortable with a guitar in hand. While we haven't heard her sing, she seems to be content just being a part of the band. In addition to loving a guitar solo, Brandi has also found her place behind the DJ booth and often posts photos performing during her gigs.
Brandi has also worked as an on-air correspondent and has covered tons of red carpet events, as per IMDb. Despite her natural talent, Brandi prefers to live at a slower pace and often highlights her southern lifestyle on social media. She often blogs about her unique style on her website, and she and mom Tish Cyrus even had her own interior design show, Cyrus vs. Cyrus: Design and Conquer, which lasted one season. The mother-daughter still work together today, and, as of 2020, are launching their podcast "Sorry We're Stoned."
Brandi Cyrus likes the simple things in life, especially her loving relationship
Traveling and exploring the great outdoors is definitely important to Brandi Cyrus. She often posts about her travels, which trend to get a lot of buzz if sister Miley is her travel companion. She also shows off her avid horseback riding skills along with her love for all animals.
With all of Brandi's projects and hobbies, she always makes sure to make time for her boyfriend, Reinardt Visser. She first introduced her fans to her South African hunk in 2019, and they have been inseparable ever since. Due to their long distance romance, they have encountered some hurdles. Brandi revealed in July 2020, via Instagram, that the travel ban had separated them for months — despite planning on moving in together in May 2020. Luckily, in September 2020, Brandi was elated to share "Ry" made it to the States after seven months apart. "Thanks to the kindness of one of my IG followers, we got connected with a travel agency that got Ry here!!" she shared on Instagram with a photo of the couple. "We are so beyond grateful to be together again, and so thankful for the love & support of all of you ... our social media fam!"
While Brandi may be the least famous Cyrus sister, she is definitely her own force nature.