Details You Didn't Know About Anna Kendrick's Relationship With Her Brother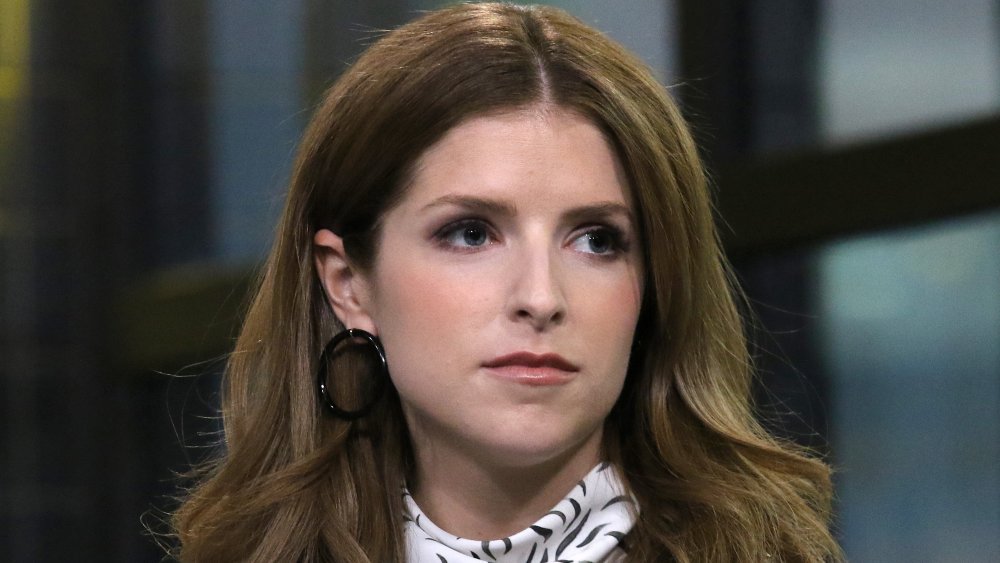 Jim Spellman/Getty Images
Anna Kendrick has been in show business for a long time. At just 12 years old, she became one of the youngest people ever nominated for a Tony Award for her performance in the Broadway production of High Society, per Vanity Fair. While the musical is not incredibly well remembered today, it launched Anna's career. She went on to earn spots in the movie-musical Camp, as well as a recurring role in the Twilight series. In 2012, she became a bonafide star with a starring role in Pitch Perfect, which ended up resulting in a No.1 Billboard hit with "Cups."
As booked and busy as the actress is, she still seemingly makes time for her family. The actress has been known to leave Los Angeles behind and head back to her native Maine for the holidays. In addition to her parents, Anna has a brother named Michael Kendrick. Like Anna, Michael is also an actor, having appeared in the 2000 film Looking for an Echo. While he may not have experienced the runaway success of his sister, Michael and Anna remain not just close, but each other's biggest fans, too.
Anna Kendrick and her brother go to the theatre together
While Anna Kendrick lives in Los Angeles, her brother Michael lives in New York. The distance may keep them apart throughout the year, but they still make time for each other, especially when the Tony Awards roll around. Anna shared a photo on Instagram of the two of them at the 2013 ceremony together, quipping in the caption, "Basically as long as I have my fancy hair, my big brother cannot put me in a headlock." They also attended the award show together in 2017, with Michael sharing a picture on Instagram, writing, "Same as it ever was." 
The Tonys aren't the only time they meet up, though. In 2019, Anna shared a photo of them in Times Square. "The first time my brother and I came to times square by ourselves from Maine we were 12 and 14," she wrote, joking, "Now he's a real New Yorker and we're old as f**k, but he indulged me." Michael also shared a photo at the opening night of Into The Woods, starring his sister, saying he was, in typical New Englander fashion, "wicked excited." 
Summing up their sibling relationship, in 2018, Michael wished Anna a happy birthday, writing on Instagram, "you've always been there for me and I'll always be there for you. Also, you are the lamest and you're older than Moses. Love you dude." No matter how successful they get or how far away they move, it seems Anna and Michael Kendrick will always be close.