The Real Reason Kate Hudson Hated Kissing Matthew McConaughey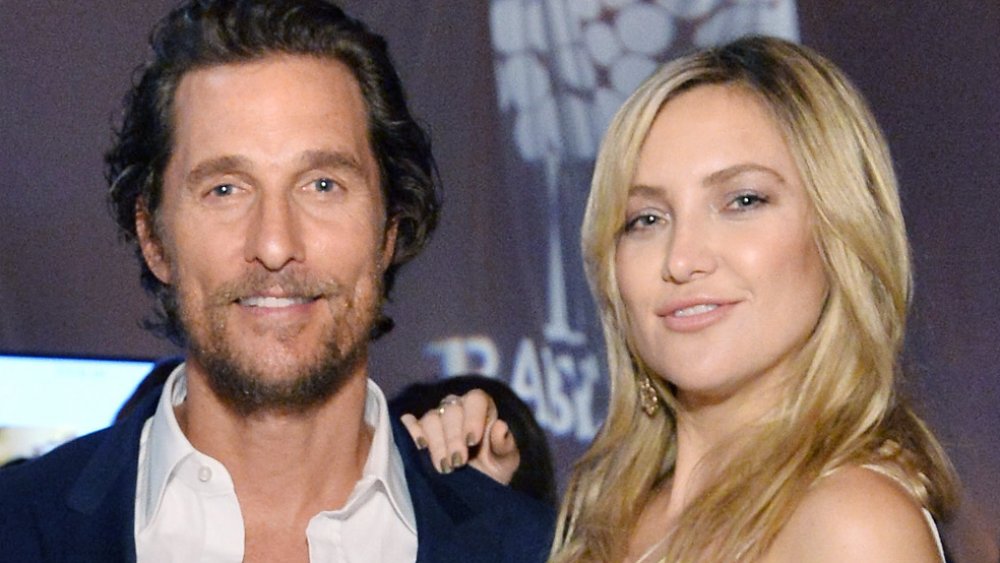 Stefanie Keenan/Getty Images
It's undeniable that Kate Hudson and Matthew McConaughey have amazing chemistry. From their unlikely romance in 2003's How to Lose a Guy in 10 Days to their love-hate relationship in 2008's Fool's Gold, Hudson and McConaughey are just a few movies away from being recognized as one of Hollywood's most unforgettable on-screen couples. However, despite having an unbeatable on-screen connection, it would seem that there's definitely no real life romance between the two stars.
McConaughey has been happily married to his wife, Brazilian-American designer and model Camila Alves McConaughey, since 2012, and they have three children together — Levi, Vida, and Livingston. Meanwhile, Hudson has been happily dating Danny Fujikawa since December 2016. The couple welcomed their first child together, a daughter named Rani Rose, in October 2018. Hudson also has two sons from previous relationships —  Ryder Robinson, whom she coparents with ex-husband Chris Robinson, and Bingham Hawn Bellamy, whose father is Muse frontman Matt Bellamy. 
Unfortunately for fans of the film couple, it turns out that Hudson didn't have the best time when it came to making out with McConaughey. In a new interview with Gwyneth Paltrow on The Goop Podcast, Hudson opened up about why she hated kissing McConaughey, despite him being one of Hollywood's hottest leading men.
For Kate Hudson, kissing Matthew McConaughey was 'snot' enjoyable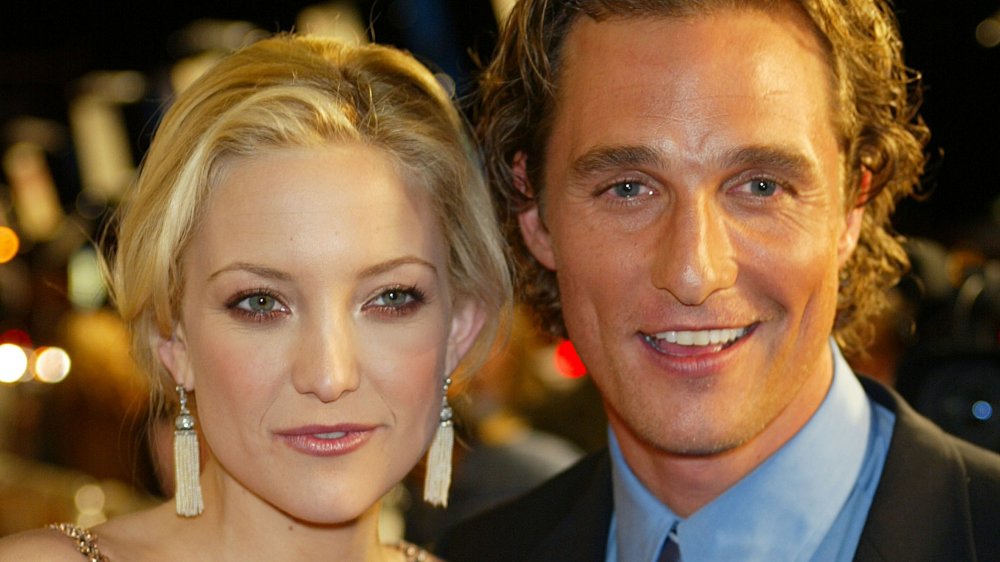 Kevin Winter/Getty Images
Kate Hudson opened up about her on-screen romances on The Goop Podcast and explained (via Entertainment Tonight), "Honestly, like, I haven't had the best kissers. I feel like I should have had better ones." And despite sparks flying in both How to Lose a Guy in 10 Days and Fool's Gold, the reality was apparently pretty dire, according to Hudson, anyway. "The thing is every time I kiss [Matthew] McConaughey it's like there's just something happening and there's snot or wind," Hudson hilariously revealed. "At the end of Fool's Gold in the ocean we have the plane crash, he just had snot all over his face."
Things only got worse when podcast host Gwyneth Paltrow asked Hudson if she considered McConaughey to have "brother energy." Hudson replied, "I mean, yeah, it can be a little sibling-y at times." Paltrow went on to reveal that she felt the exact same way about kissing her Iron Man co-star, Robert Downey Jr. Paltrow explained, "With Robert, when I kissed him and I was like, 'You've got to be kidding me. This is literally like kissing my [brother].'"
Sadly, the movie magic that Hudson and McConaughey created was all for show, and their on-screen kisses were actually quite upsetting (and seemingly gross). Still, we can't help but hope that these two will reunite on the big screen again sometime soon!