The Truth About Blake Lively And Leighton Meester's Relationship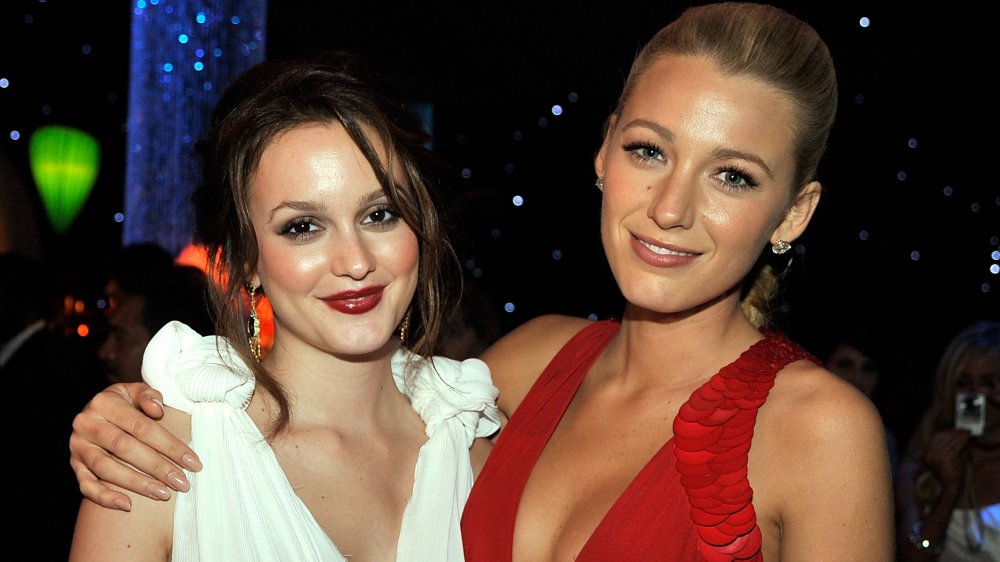 Kevin Winter/Getty Images
Are you a longtime Gossip Girl fan or have you discovered it in recent years thanks to streaming? Following fictional, privileged Upper East Side adolescents, Town & Country notes that "Gossip Girl is one of those shows that never really left us, instead becoming a cultural shorthand for all things preppy, drama-ridden, and wealthy teen-centric." 
If you've watched the show, you'll likely know that Blake Lively captivated fans as "It girl" Serena van der Woodsen from 2007 until 2012. Beside her the entire way was a cast that included Penn Badgley, Chace Crawford and Ed Westwick. Of course, the crew of young, beautiful and oh-so-fashionable stars also included Leighton Meester, who appeared on the series as Blair Waldorf.
"The show ... features so many notable characters," according to Screen Rant. However, surely none were more intriguing than Serena and Blair. Along with being best friends who occasionally found themselves at odds with each other (so maybe they were frienemies?), the drama-filled storylines also saw them "facing ups and downs in relationships, at school, with family members, due to popularity battles, and thanks to a blogger blasting out all their secrets." 
While they may have had "similar personalities, interests, and lifestyles [that] brought them together and made them like sisters," they were also quite different in many ways. For instance, they differed when it came to their families, their style, and their relationships. But can the same be said for the actresses who played the on-screen characters?
Blake Lively and Leighton Meester aren't like Serena and Blair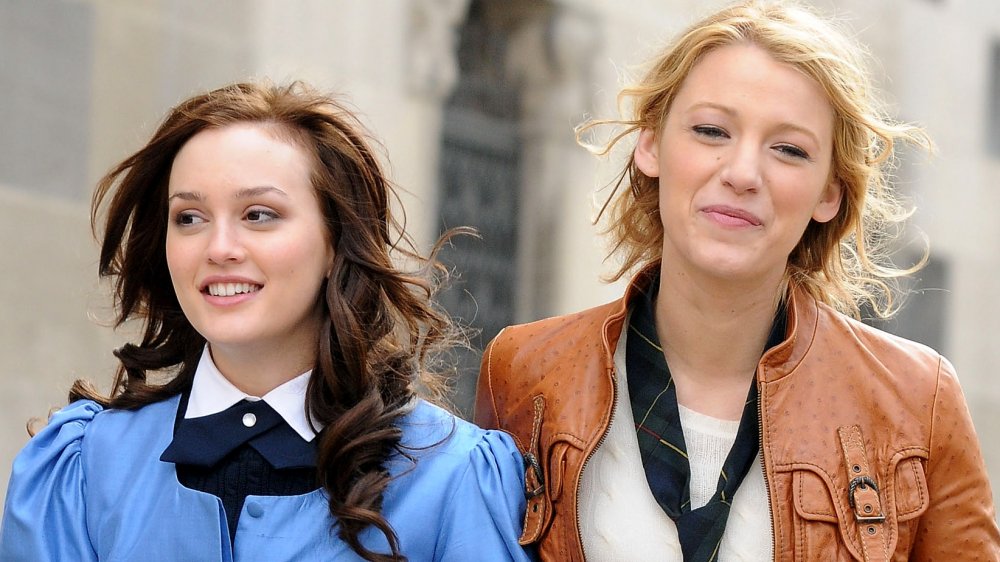 Arnaldo Magnani/Getty Images
While Gossip Girl fans may have hoped that Blake Lively and Leighton Meester were truly best friends in real life, it turns out that the dynamic between the two stars who played BFFs was very different from the one their characters shared on-screen. "Blake and Leighton were not friends," executive producer Joshua Safran told Vanity Fair. "They were friendly, but they were not friends like Serena and Blair. Yet the second they'd be on set together, it's as if they were."
However, Safran noted that there weren't any major issues between the women, it was simply a matter of being different. "Blake is very much in the moment," he said. "Blake knows what's happening," Safran continued, adding, "You talk to Blake on a very contemporary level, and she would be like, 'I'm doing this thing tonight. Have you been to this restaurant?'" On the other hand, Safran explained that Meester "was very removed and very quiet, and, after her scenes were done, she would wander the stage."
Michelle Trachtenberg, who appeared on the show as Georgina Sparks, told Vanity Fair, "... [W]hen we were filming, there was, 'Leighton hates Blake, Blake hates Leighton...,' and blah, blah, blah." In reality, she said, "We were all chill. It was cool." Makeup artist Amy Tagliamonti backed that up, saying, "I have to say there was too much work to do for things to be that dramatic behind the scenes. ... Everyone was just doing their thing."