The Truth About Kimberly Guilfoyle's Relationship With President Trump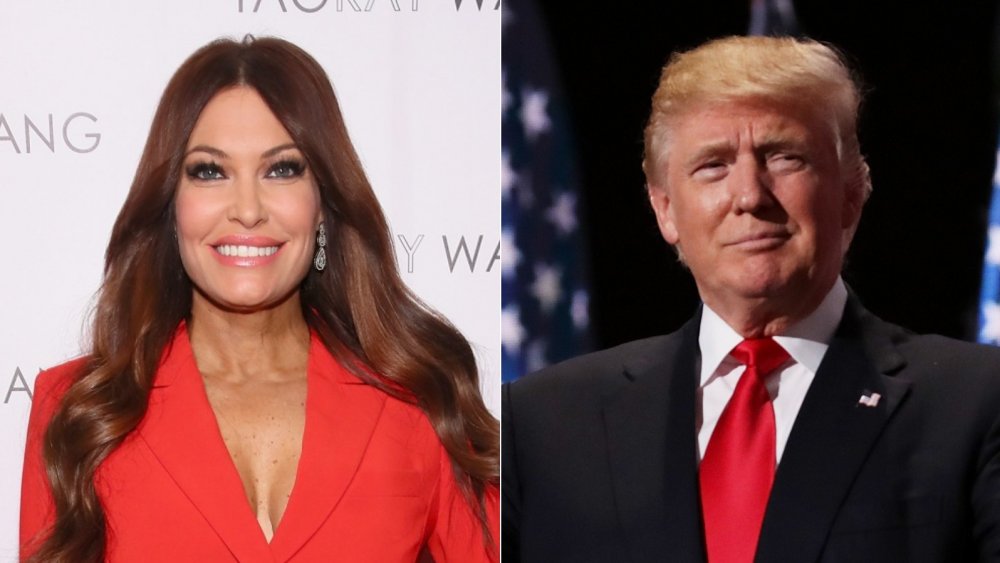 Astrid Stawiarz, Chip Somodevilla/Getty Images
Kimberly Guilfoyle has made some major changes in her life. She was married to California Gov. Gavin Newsom, a Democrat, back when he was the mayor of San Francisco. They wed in 2001, and according to Slate, they were considered "a power couple in the liberal elite" until their split in 2005. Since then, Guilfoyle has not only found a new man, she's seemingly found a whole new political party. In May 2018, Page Six reported that Guilfoyle was dating Donald Trump Jr., who was fresh off his split from wife Vanessa Trump.
Guilfoyle had been working at Fox News, but she left abruptly in 2018, in the midst of misconduct allegations. Guilfoyle wasn't out of work for long. According to The New Yorker, she soon joined forces with President Donald Trump to work on his reelection campaign "as vice-chair of America First Action, a pro-Trump super pac." Things went so well that the president allegedly gave Guilfoyle a promotion.
What's the relationship really like between these two? You're about to find out.
Sources say the president calls Guilfoyle 'my Kimberly'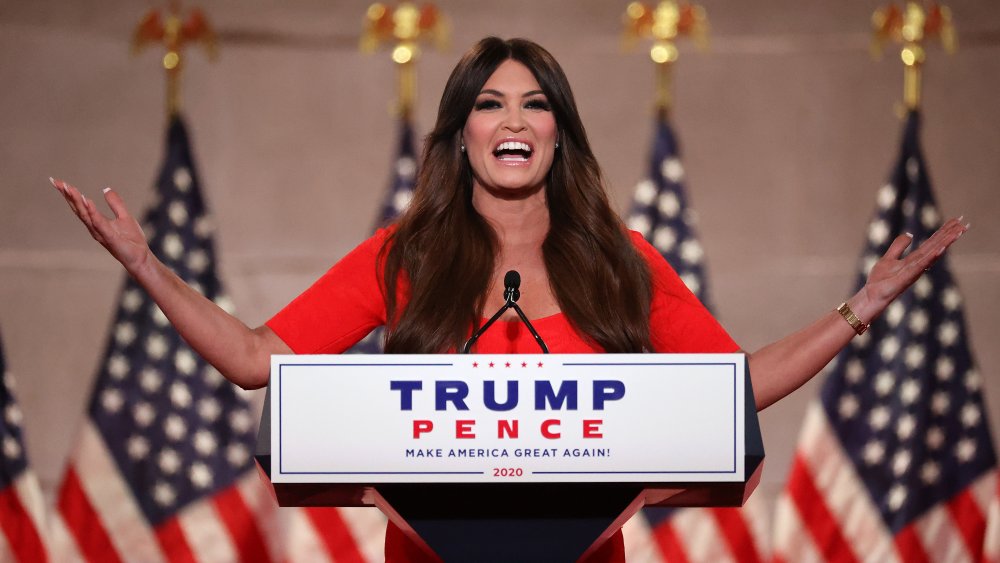 Chip Somodevilla/Getty Images
According to The New Yorker, Donald Trump personally requested that Kimberly Guilfoyle be made head of fundraising for a reelection campaign organization called Trump Victory. Guilfoyle has reportedly taken her role in the Trump campaign very seriously, touring the country as an ambassador for the president and utilizing social media to share news with his base. She was given a prominent spot at the Republican National Convention in August 2020, and delivered a very emotive speech. While some called her performance "loud" and "jarring," Trump supposedly loved it.
Sources told the Daily Beast that the president called her after the speech and allegedly told her, "That was fantastic...so amazing...So much energy...so much passion." Insiders claim he referred to her as "my Kimberly" and declared that her RNC remarks were "one of the 'greatest' speeches he'd ever seen." He also allegedly joked that her speech was "better than Don's," referring to his son (aka Guilfoyle's boyfriend).
It's safe to say Guilfoyle is well-loved by the Trump family, particularly the president.