Kimberly Guilfoyle Has Dramatically Changed Over The Years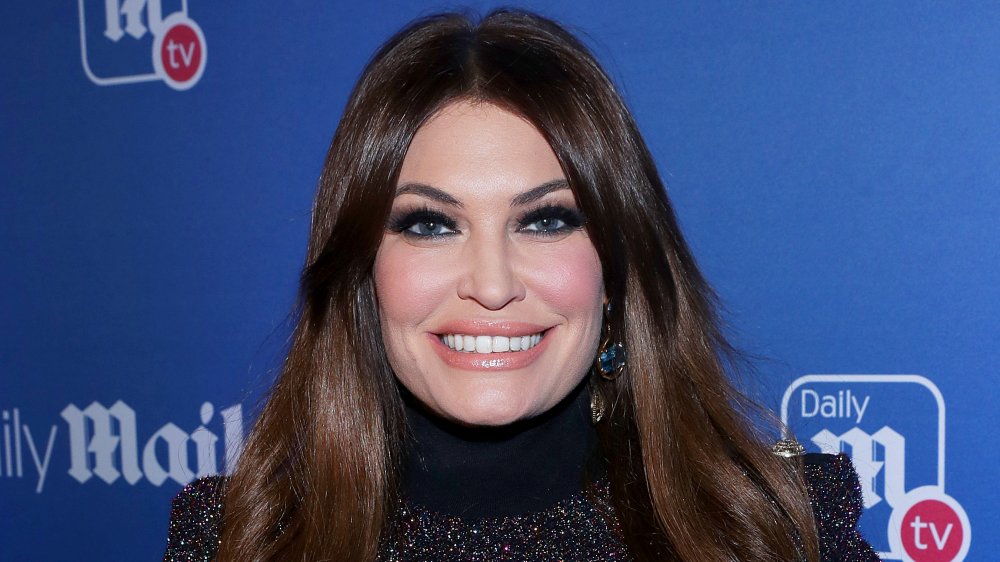 Bennett Raglin/Getty Images
Kimberly Guilfoyle, who delivered a fiery speech at the 2020 Republican National Convention, has certainly transformed over the years! Before she was an attorney, outspoken Fox News host, advisor to President Donald Trump, or Donald Trump, Jr.'s girlfriend, Guilfoyle had humble, middle-class beginnings. Growing up in the mission district of San Francisco, Calif. with an Irish father and a Puerto Rican mother, there was nothing Guilfoyle couldn't do. "I remember feeling safe and happy and like there was nothing in the world a boy could do that a little girl couldn't," she told SFGate in 2001, "and that has carried over all my life."
Today, it seems there's nothing the hungry-eyed Guilfoyle hasn't done. According to Business Insider, Guilfoyle graduated Magna Cum Laude from UC Davis and received her law degree from the University of San Francisco. Guilfoyle even modeled for Macy's and Victoria's Secret while nabbing that advanced degree. "I was able to meet a tremendous [number] of interesting people through modeling, and I really learned a lot about self-confidence and self-esteem," she told Cosmopolitan about her modeling career.
However, the prosecutor didn't gain public notoriety until she married would-be mayor (and current California governor) Gavin Newsom in 2001, becoming the first lady of San Francisco. While the couple split just four years later, as Guilfoyle opted to pursue her career in television, she soon became a Fox News mainstay, appearing on multiple shows, including The Five. And in 2018, per Page Six, she started dating Don Jr. 
But how did this former on-air personality transform from rookie lawyer to rising Republican figurehead? We reveal Kimberly Guilfoyle's transformation after the jump.
Kimberly Guilfoyle went from rookie lawyer to political figurehead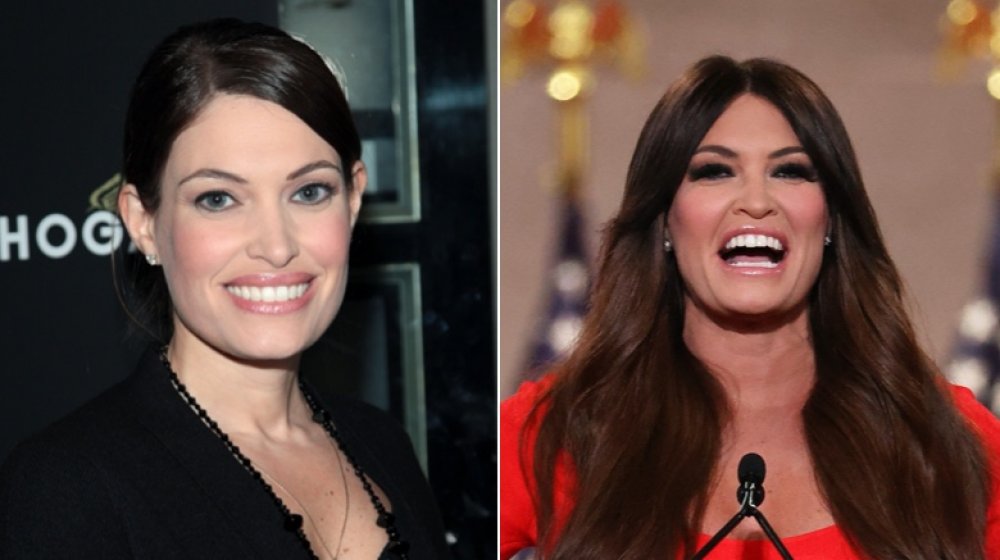 Stephen Lovekin, Chip Somodevilla/Getty Images
From the photographs above, it's easy to see that Kimberly Guilfoyle's rise to fame has changed her appearance and energy. Just look at how her style has evolved between 2007 (left) and 2020 (right). She might've started her career as the Los Angeles deputy district attorney (per Business Insider), but Guilfoyle clearly emerged from behind her metaphorical curtain as she literally took center stage at the 2020 Republican National Convention to deliver her impassioned speech in support of President Donald Trump's re-election campaign.
Guilfoyle's RNC speech, in fact, was likely her most notable political moment to date. Her intense, six-minute oration garnered plenty of buzz, especially for its conclusion. "Ladies and gentlemen, leaders and fighters for freedom and liberty and the American dream," Guilfoyle shouted, throwing her hands in the air and punctuating each word. "The best is yet to come!" For the driven Guilfoyle, that last statement might also apply to her professional life. But, in the meantime, Donald Trump, Jr.'s girlfriend isn't letting the haters bother her. 
"I've been in a lot of tough businesses: First Lady of San Francisco, working as model, actress, TV host," Guilfoyle told Mediaite in 2015. "You better have thick skin, for sure, but you also need to laugh at yourself." We're sure this isn't the last time Guilfoyle will make a splash on the national stage! 
Kimberly Guilfoyle's off-camera life appears low-key
Although Kimberly Guilfoyle's public persona is fiery and fashion-forward (she admitted to having 500 pairs of shoes, FYI), she is way more low-key behind the scenes — especially as a mom. After divorcing from California Gov. Gavin Newsom in 2005, per Business Insider, Guilfoyle wed interior design mogul Eric Villency. Though that second marriage didn't work out either, with the pair splitting in 2009 and Guilfoyle joining Trump ranks romantically and professionally, they co-parent son Ronan Anthony Villency together. And when Guilfoyle is with her son, she dresses way more casually, as the above photographs show. She also appears to tone down her makeup, opting for less lipgloss, mascara, as well as forgoing waves in her hair.
Not only is Guilfoyle's fashion more chill when she's at home, but she also seems to showcase a softer side than her on-stage image. "I'm thinking about how blessed I am and lucky that God gave me my greatest treasure... you Ronan," she wrote on Instagram in May 2020. She's even on good terms with ex-husband Villency as they co-raise him, calling Anthony a "great father" on the platform. "Kimberly is loyal, generous, and an amazing mom," a friend told Metropolitan Magazine. "Ronan is so sweet-natured, and he really looks up to his mother and father."
Now that Donald Trump Jr. is in the picture, appearing in snaps with Guilfoyle and her son, a blended Trump family may be in the works!