The Most Talked About Moments Of Kimberly Guilfoyle's RNC Speech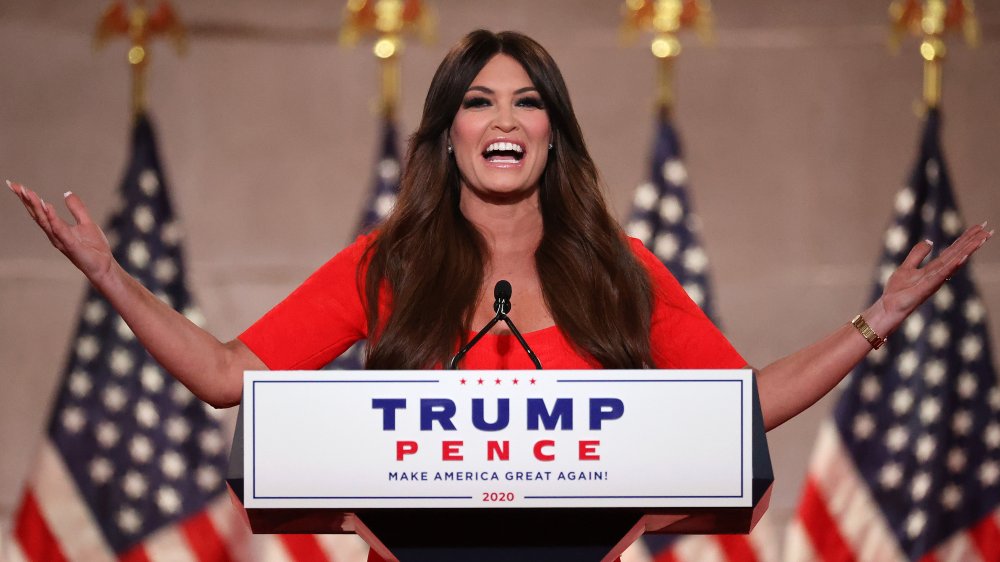 Chip Somodevilla/Getty Images
For those who missed Night 1 of the 2020 Republican National Convention on Aug. 24, 2020, responses to Kimberly Guilfoyle's six-minute speech are all over social media. Twitter, in particular, quickly lit up with memes and quips regarding the sheer volume of Guilfoyle's speaking, with some commenters likening it to a lesson in all-caps yelling.
Guilfoyle, an attorney, former Fox News host, and fundraiser for President Donald Trump's election campaign (she is also famously dating Donald Trump, Jr.) was compared to a Power Rangers villain, as seen in one viral tweet. Another user said she gave off Ursula from The Little Mermaid vibes, while another commenter shaded her for mimicking, in their opinion, a barking seal. The last tweet has since garnered more than 4,000 retweets as of this writing. 
There were also plenty of people who praised Guilfoyle's speech, like this user, who wrote, "Loved the palpable passion you have for our wonderful America!" And Don Jr. penned, "Absolutely incredible. Your passion for our country knows no bounds."
However, it was Guilfoyle's final line that pushed things over the top for many watching at home. "Ladies and gentlemen, leaders and fighters for freedom and liberty and the American dream," Guilfoyle shouted, throwing her hands in the air and punctuating each word, "the best is yet to come!" according to BuzzFeed News.
And all of that was simply about how she delivered the speech. So what did Guilfoyle have to say? Here are the most-talked-about moments from her RNC speech.
Did Kimberly Guilfoyle shade her ex-husband?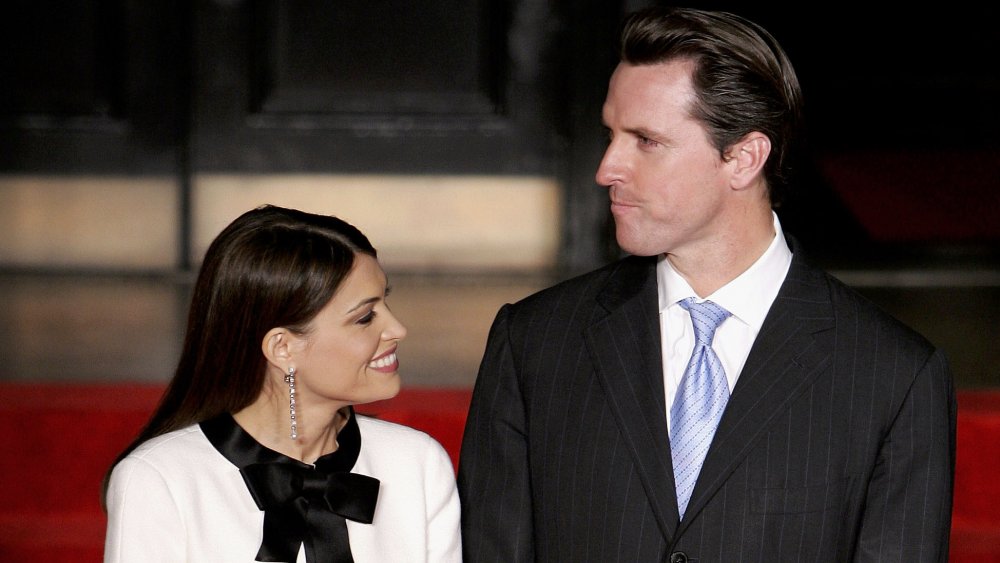 Chris Jackson/Getty Images
Here's an interesting fact if we've ever heard of one: the conservative Kimberly Guilfoyle was once married to California Gov. Gavin Newsom, a Democrat, (pictured right), according to The Washington Post. And during her much-talked-about speech, Guilfoyle wasted no time in her description of what supposedly happened to her home state of California under Democratic leadership.
"If you want to see the socialist Biden/Harris future for our country, just take a look at California," Guilfoyle, who was born in San Fransisco, said, per The Los Angeles Times. "It is a place of immense wealth, immeasurable innovation, and immaculate environment. And the Democrats turned it into a land of discarded heroin needles in parks, riots in streets, and blackouts in homes."
While she didn't name names — apart from Democratic nominee Joe Biden and California Sen. Kamala Harris, of course — some might argue it's a dig at Newsom, who has been the governor of the state since January 2019.
Kimberly Guilfoyle's anecdote about immigration sparked controversy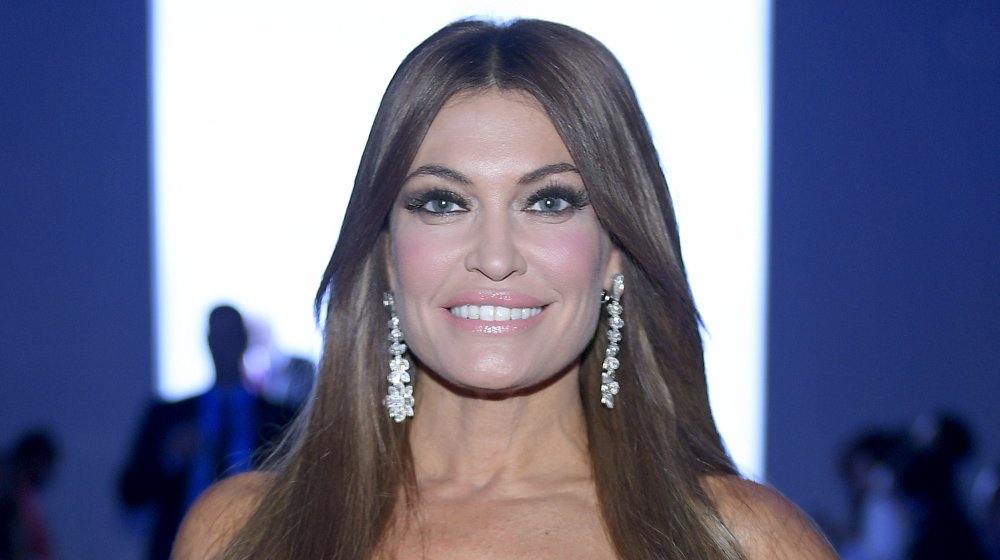 Roy Rochlin/Getty Images
In her RNC speech, Kimberly Guilfoyle proudly stated that she was a "first-generation American," due to her mother, who was "a special education teacher from Aguadilla, Puerto Rico," and her father, who hailed from Ireland, according to The Hill. Although her dad is a U.S. immigrant, being that he came from another country to live in the United States, Guilfoyle's mother is from Puerto Rico, a longstanding U.S. territory. "Puerto Ricans by birth have American citizenship and can move freely between the island and the U.S. mainland," as TIME pointed out.
New York Rep. Alexandria Ocasio-Cortez, a Democrat, reiterated this sentiment on her Twitter account, shading both the Republican Party and Guilfoyle. "The woman the GOP picked as their 'proud' Latina to tout 'immigrant experience' didn't seem to know that Puerto Rico is already part of the United States," Ocasio-Cortez quipped.
Based on Twitter reactions, it appears these two moments — Guilfoyle's illustration of California and the immigration mixup — generated the most chatter. And you know what else has people talking? Guilfoyle's personal life, especially where it concerns her relationship with Donald Trump Jr.