The Truth About Ivanka Trump's Relationship With Her Mother Ivana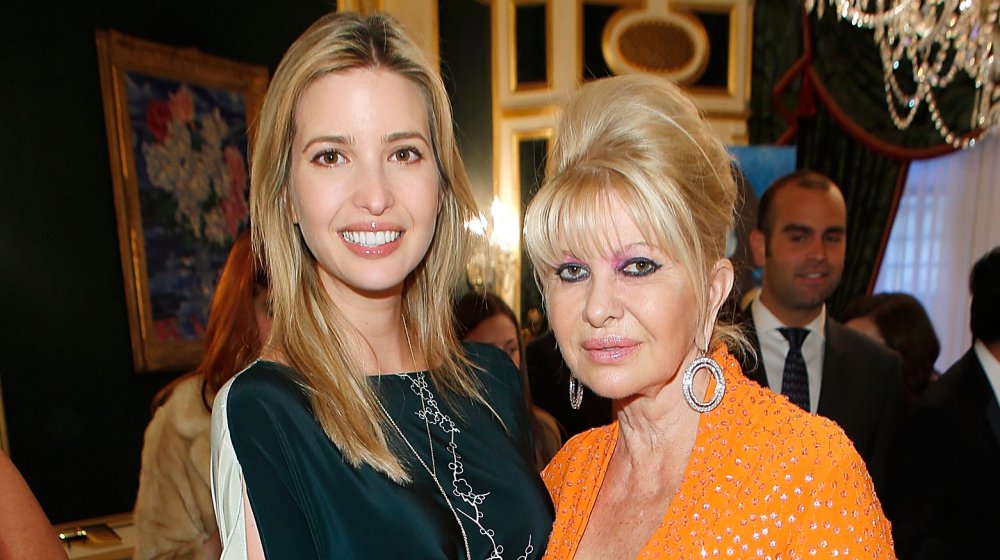 Jemal Countess/Getty Images
First daughter Ivanka Trump is known for being close (sometimes too close) to her father President Donald Trump, leaving many to wonder about her relationship with her mother, Ivana Trump. Although Ivanka and Donald's tight bond may make Ivana seem like an absent parent, that's far from reality.
Ivanka and her mom are actually quite close as well. In fact, at a Lifeline benefit in 2016, Ivana said she raised all of her three children with the real estate mogul ­­— Ivanka, Eric, and Donald Jr. — "singlehandedly," per New York Daily News. "Donald wasn't really interested in the children until he could talk business with them," she said at the event. "When they turned 21, I handed them over to him and said 'Here's the finished product, you can take them from here.'"
Additionally, you probably assumed Ivanka was named after her mother, since their names are nearly identical aside from one letter. But actually, Ivanka's name is the exact same as her mother's. In a 2010 tweet, the businesswoman revealed her legal name is Ivana while her nickname is Ivanka. "In Czech, Ivanka is the baby name for Ivana, like Bobby is to Robert," she explained.
Aside from their name, the ladies have so much in common. Scroll below for details on Ivanka and Ivana Trump's relationship.
Ivana Trump made Ivanka the woman she is today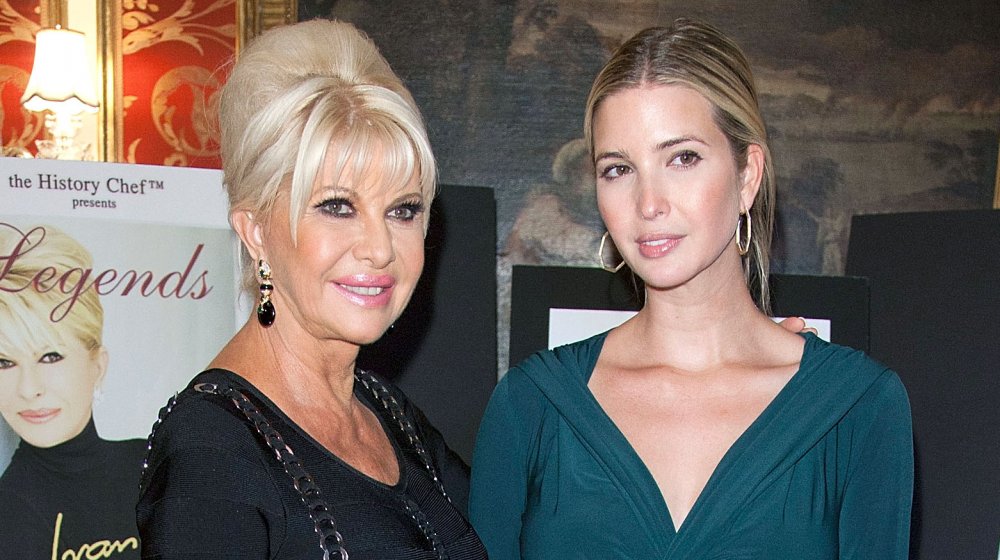 Ben Hider/Getty Images
After Ivana and Donald Trump divorced in 1992, the mother was granted sole custody of their children, putting her in charge of all decisions regarding their educations and extracurriculars, according to her book Raising Trump (via Time). Ivana didn't take the responsibility lightly and was a self-proclaimed "strict" parent. "I showed them dignity, diligence, and determination by example, and gave them age-appropriate responsibilities and rules, which they followed without question — or there'd be hell to pay," she wrote in an excerpt from her book. According to Ivanka, her mom wasn't kidding. "I think my mom threatened to put me up for adoption a few times," the fashion designer told Marie Claire in 2007.
While Ivanka was groomed into the woman she is today, her mom says her public persona doesn't do her justice. "People think she's all hard polish and elegance, a control freak and a little princess, but really, she's down-to-earth, empathetic, insightful, and vulnerable at times, and she cares deeply about the people she loves and the causes she supports," Ivana wrote in her book.
Ivana Trump was a 'cultural influence' on Ivanka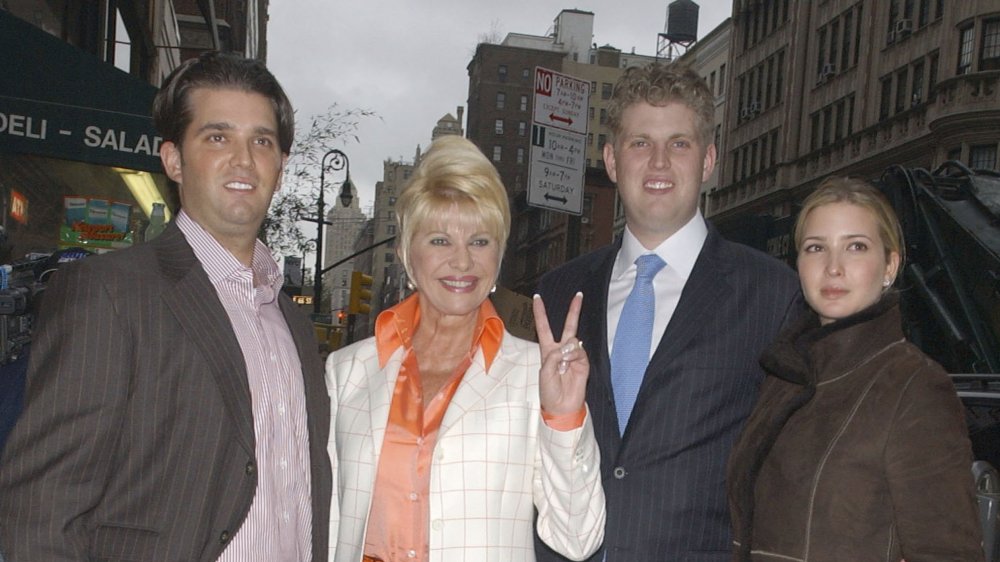 Arnaldo Magnani/Getty Images
Aside from instilling fundamental values in her children, Ivanka Trump said her mother Ivana "was very much [her] cultural influence" (via Marie Claire). In her book 2009 book The Trump Card: Playing to Win in Work and Life, she shared how her mom would spontaneously book vacations to exotic countries and whisk her away on a whim. "My mother would get excited about some part of the world she'd never seen or experienced, and off we'd go," she wrote, adding that she enjoyed her "special time alone" with her mom.
These says, Ivana is lending some parenting tips to her daughter now that she has three children of her own. In Ivanka's 2017 book, Women Who Work, the first daughter said her mom, who her kids call "Glamma," is one or her "greatest sources of support." Additionally, she shared some of her mother's advice such as: "To keep your kids out of trouble, keep them busy."