Why Ivana Trump Is Really Worried About Donald Trump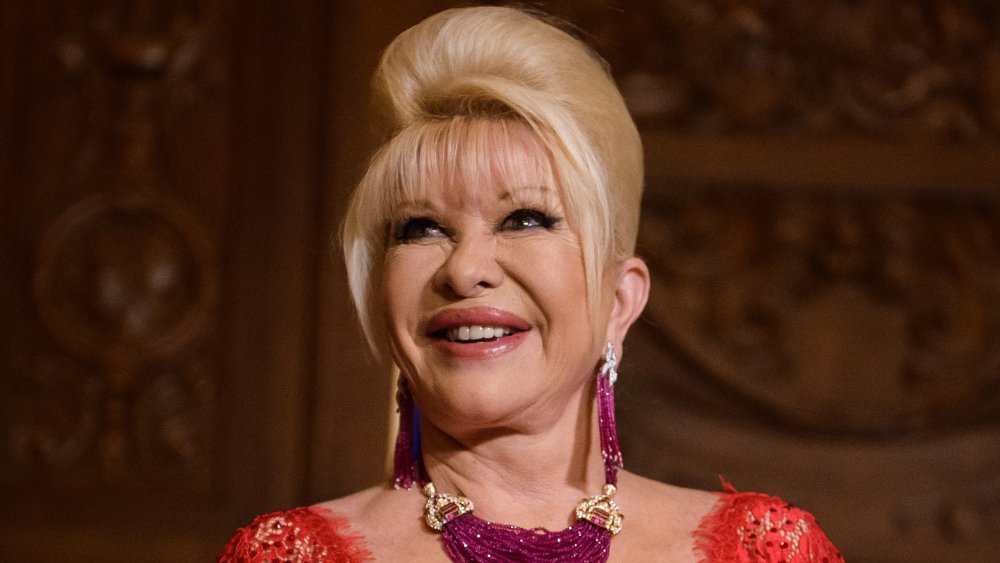 Noam Galai/Getty Images
Everyone is on pins and needles when it comes to the coronavirus outbreak in the White House, especially Ivana Trump, who is concerned about President Donald Trump's health. Confirmation of POTUS' COVID-19 diagnosis came in a tweet at 1 a.m. on Friday, Oct. 2, 2020, which read that he and wife Melania Trump had tested positive for the virus. Per the AP, several other White House aides and officials have tested positive, too. 
Later that same day, the 74-year-old president was taken to Walter Reed Hospital, where he's scheduled to stay for several days, with White House Chief of Staff Mark Meadows telling the outlet that his condition was "very concerning." Donald disputed that characterization in a video taken at the hospital, in which he defended going to a political fundraiser Thursday afternoon, with the knowledge that he'd been exposed to the virus by an aide. "I had to be out front and this is America, this is the United States, this is the greatest country in the world ... I can't be locked up in a room upstairs and totally safe, and just say, hey whatever happens, happens. I can't do that," he said. The president added that he was feeling good and believed that the experimental drugs he was being given to combat the virus were like "miracles." 
Because there's no clear answer about how POTUS is actually doing, it makes sense that Ivana is worried about her ex and their children. 
Ivana Trump says Donald Trump was 'careless'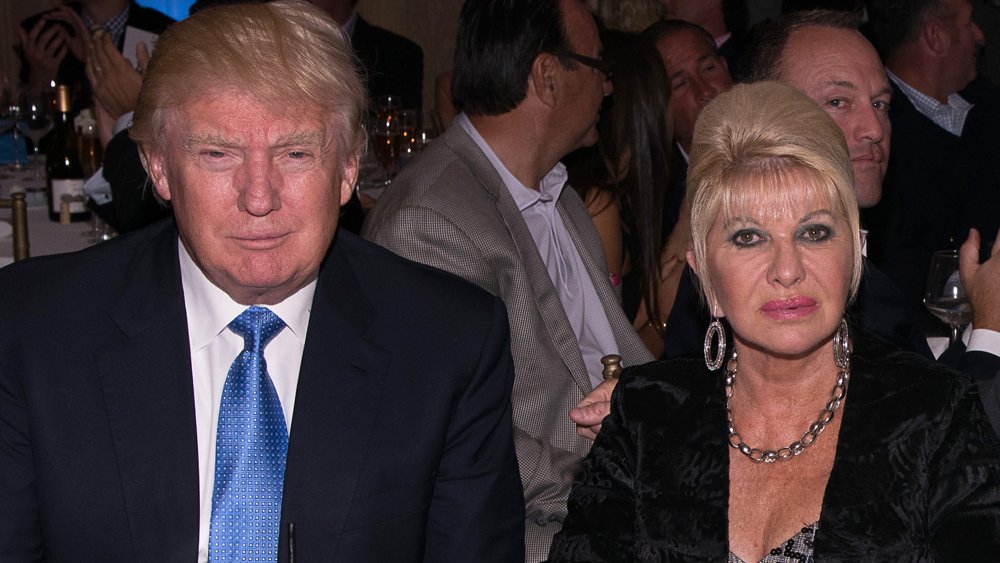 Dave Kotinsky/Getty Images
While speaking with People the day after Donald Trump's coronavirus diagnosis went public, Ivana Trump explained that she thought her ex-husband was "careless" for continuing to campaign for the 2020 election, often without social distancing or wearing a mask — and sometimes even mocking those who did. 
"He didn't think it would happen to him," Ivana said. Still, the former model admitted that she was sort of in "shock" as she considers Donald to be a healthy person. "Not healthiest with food, but very healthy otherwise — always washes his hands and always is careful," she explained. "His only weakness is food. He likes the Big Mac — it's his biggest weakness." Ivana added that she's stressed, but gets updates from her kids, Donald Trump Jr., Ivanka Trump, and Eric Trump, daily. "I just hope he's going to get out of it and be healthy," she continued. "But who knows what will happen, because I don't know anything about this virus and nobody else does and nobody knows how to cure it." 
Still, Ivana spoke for everyone in the family when she added, "I am afraid. I'm going to be afraid until he gets well and he gets out of it."