The Truth About Teyana Taylor And Beyoncé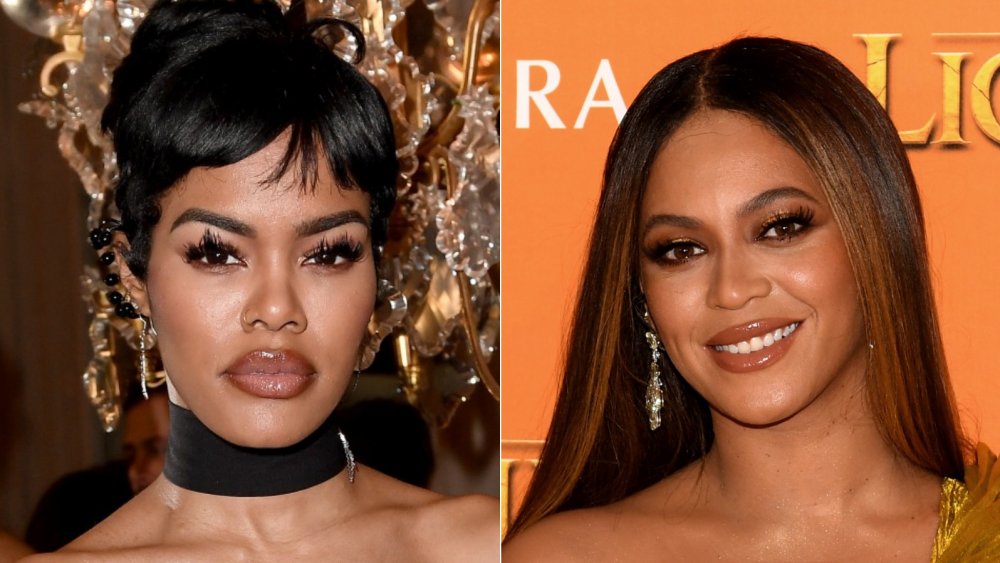 Jacopo Raule, Gareth Cattermole/Getty Images
At long last, Teyana Taylor has arrived as a real fixture in pop music. Taylor spent years working to this point, moving from songwriting to high-profile featured verses. Case in point? She popped up on the opening track on Kanye West's 2010 opus, My Beautiful Dark Twisted Fantasy. Taylor also appeared in West's 2016 video "Fade." She collaborated with West again on her 2018 album, K.T.S.E., and though the album was well-received, Taylor expressed disappointment with the short, finished product.
"My complaints never came from a place of anger but more so from a place of hurt," Taylor wrote on Instagram in July 2018. "A shortened version shocked me upon its released date," she said, suggesting that she had not heard the finished product before its release. With her follow up, The Album, Taylor truly came into her own not just as an artist, but as a notable figure in the music industry.
Part of the benefit of having an old-fashioned, decade-long come up is becoming well-known in the industry before breaking through into popular consciousness. Over the years, Taylor has had the benefit of working and networking with industry heavy-hitters like Kanye West and Beyoncé.
Beyoncé and Teyana Taylor are mutual fans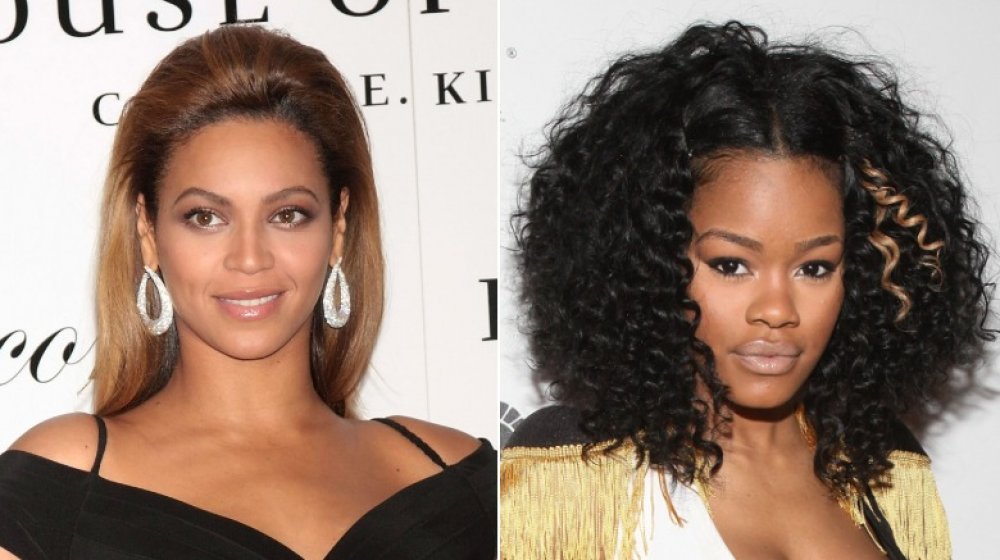 Will Ragozzino, Ben Hider/Getty Images
One of Teyana Taylor's most notable gigs pre-K.T.S.E. was as a dancer in Kanye West's "Fade" music video. However, as it turns out, the choreography was actually created with another dancer in mind: Beyoncé. In August 2016, Taylor told Vogue that "the last eight counts" of her "Fade" dance scene were actually originally choreographed by her and choreographer Matthew Pasterisa for Queen Bey's "End Of Time," a fan-favorite song that never received a video due to the fact that Beyoncé was pregnant with daughter Blue Ivy Carter.
After the video premiered at the 2016 MTV VMAs, Taylor spoke with Allure about Beyoncé, saying, "Beyoncé's been a supporter of mine. She pretty much watched me grow up." Taylor choreographed Beyoncé's "Ring The Alarm" video (via Cosmopolitan) and Bey was apparently so impressed that she got Taylor a spot in Jay-Z's "Blue Magic" video. Taylor recalled Beyoncé hyping her up before the video and once she started dancing, seeing Beyoncé tell Jay-Z, "I told you she's a star." Taylor referred to them as "Aunt Bey and Uncle Hov," so it seems safe to say they're still pretty close.