What We've Learned About Allison Mack's Involvement With NXIVM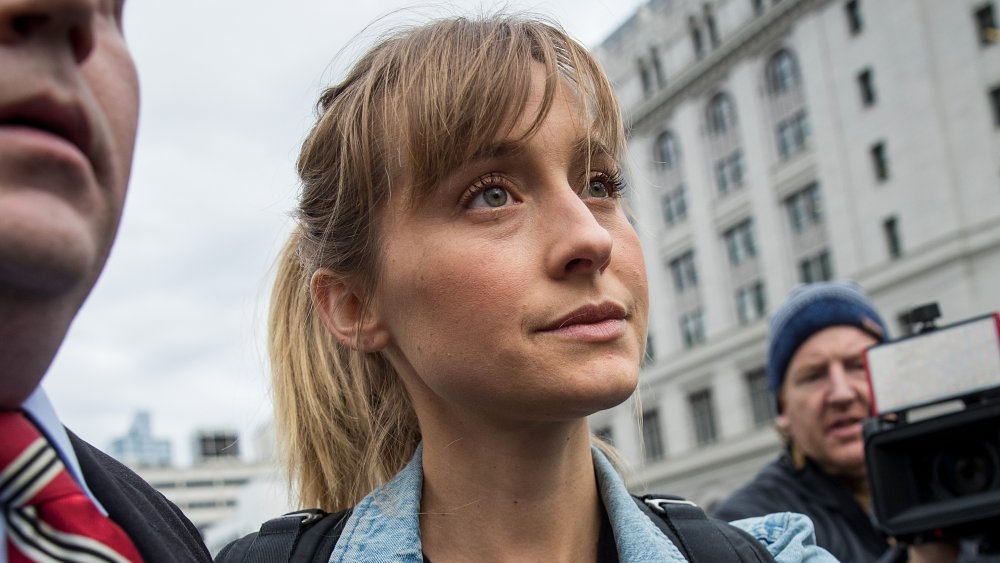 Drew Angerer/Getty Images
Personal development company NXIVM was thrust into the public eye after The New York Times released an exposé in 2017 revealing that the corporation was, in fact, a pyramid scheme and sex cult. Founder Keith Raniere was later convicted of racketeering and sex trafficking in July 2019 and was sentenced to 120 years in prison on Oct. 27, 2020 (via CNN).
With Raniere's sentencing, there has been renewed interest in the case and the high-profile celebrities that were in on the scheme. After the cult was exposed, investigators revealed that Smallville actress Allison Mack was a high-ranking member of the group who often branded and recruited women to work as sex slaves (via Entertainment Tonight). She was arrested in 2018 and she later took a deal and pleaded guilty to multiple charges of racketeering in April 2019 (via The New York Times). 
Although the outlet reported she was supposed to be sentenced in September 2019, her day in court was delayed by her defense team (via Film Daily). Since then, the coronavirus pandemic has delayed all court hearings and there is no date set for her sentencing. She is currently out on $5 million bond and under house arrest at her parents home in California. The former actress is facing 40 years in prison as she waits for her day in court.
Scroll below for more details about Mack's involvement in NXIVM.
Allison Mack first got involved with NXIVM to help her acting career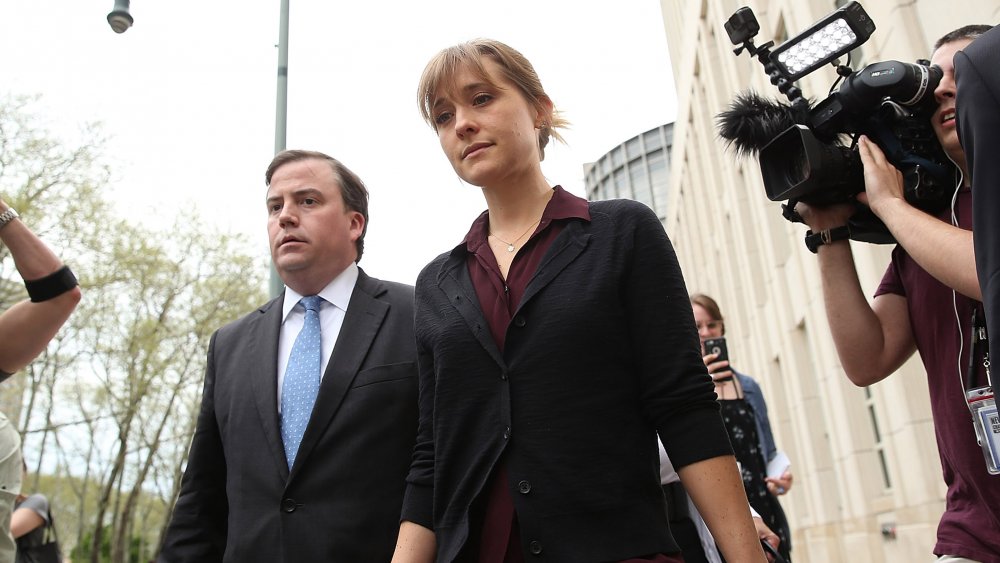 Jemal Countess/Getty Images
At just 23 years old, Allison Mack joined NXIVM because she was unhappy with her career and wanted Keith Raniere to "make her a great actress again," she told The New York Times in 2018. Explaining how the program worked, Mack said, when one woman recruited another, she became her "master," which she described as "representation of your conscience, your higher self, your most ideal." By performing acts of "self-denial" and "acts of care" for their masters, these women would end up "dedicating your life one way or another," Mack said.
Within NXIVM, women formed a separate group called DOS, which helped band the women together. The secret club was "about women coming together and pledging to one another a full-time commitment to become our most powerful and embodied selves by pushing on our greatest fears, by exposing our greatest vulnerabilities, by knowing that we would stand with each other no matter what, by holding our word, by overcoming pain," Mack told the outlet.
As a way to unify the women, it was Mack's idea to brand them with Raniere's initials. To her, the brand was a more meaningful tattoo, she told the Times. Despite her attempt to create a sisterhood, those victimized found it dehumanizing.
According to the F.B.I, Mack was Raniere's slave and she supplied him with confidential information he could then use as "collateral." While it's unclear exactly why Mack recruited young women as her slaves, the Times concluded that she could have been both "the victim and victimizer."