The Untold Truth Of Haylie Duff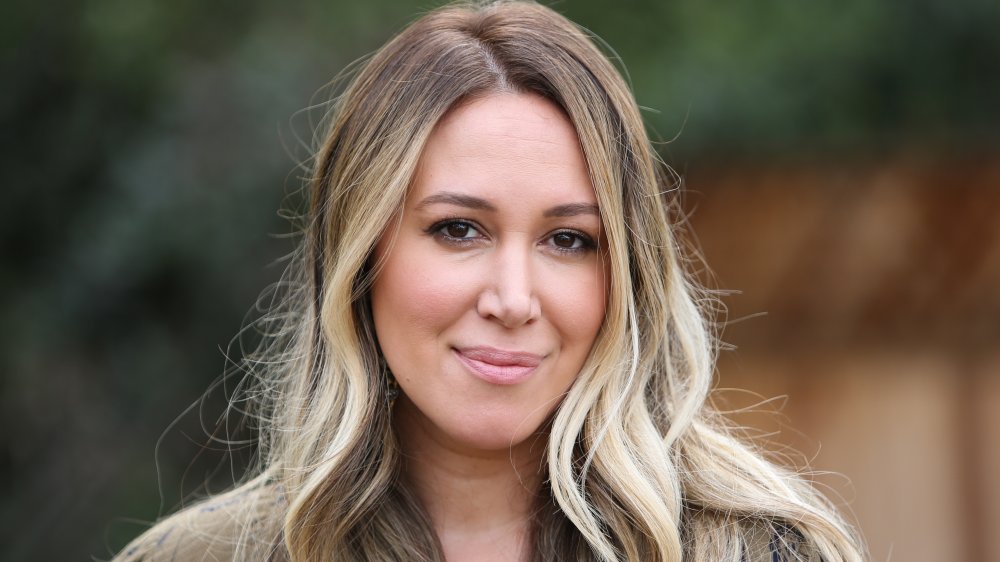 Paul Archuleta/Getty Images
We may receive a commission on purchases made from links.
Haylie Duff is a star who's taken on a range of different projects. Perhaps first and foremost, she's an actress who's appeared on shows like That's So Raven, Joan of Arcadia and 7th Heaven. She also joined the cast of the 2004 film Napoleon Dynamite. On top of that, she's the creative force behind The Real Girl's Kitchen, which started as a blog before becoming a book in 2013. It then became a show on the Cooking Channel in 2014. 
Beyond that, she's turned up on-screen for guest-hosting and judging gigs on The Talk, Chopped Junior, Food Network Star and Beat Bobby Flay, just to mention a few. Of course, Haylie also starred in 2006's Material Girls alongside her sister, Hilary Duff.
While the stunning siblings are obviously willing to work together, they also happen to be neighbors (honestly, how sweet is that?!). However, the sisters, who are clearly close, opted to spend time apart in order to safely social distance amid the coronavirus pandemic in 2020. "We have different people that we see, so we've been trying to be very careful about not co-mingling, just for the sake of people that work in her home or people who work in my home," Haylie told Hollywood Life in July 2020. "So, we see each other from afar and wave outside at the pool." 
One of the reasons they need to be safe is because Haylie has little ones to look after.
Haylie Duff is a mom who tries to be supportive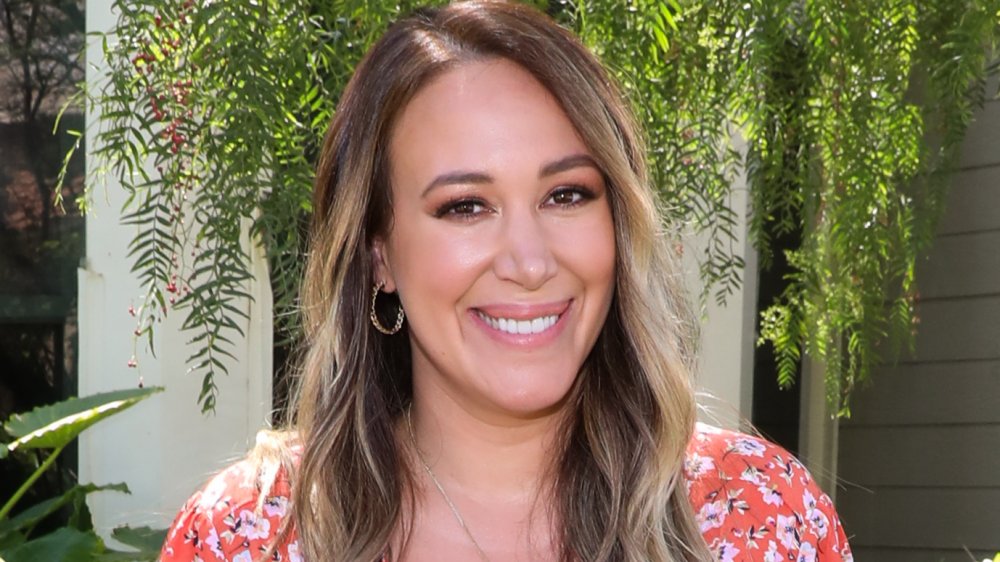 Paul Archuleta/Getty Images
Haylie Duff isn't just a star in her own right and there's more to her than just being Hilary Duff's sister. She's also a mom. In June 2018, Haylie became the mother of a baby girl named Lulu Gray. The little one was her second child with her fiancé at the time, Matt Rosenberg. The pair were already the parents of a daughter, Ryan, who was 3 years old when she became a big sister. Haylie took to Instagram to reveal the big news of baby number two, writing, "She arrived June 5th, and brought all her magic with her! Ryan is the happiest big sister & we are finally a family of 4!"
Although Hilary is also a mom, it turns out that the sisters don't share parenting advice with each other. Instead, they're there for each other in another way that's just as (if not more?) important. "We try to listen to each other and be there for each other," Haylie told People in November 2018. "Everyone has so much advice all the time, so we really just try to support each other whenever we feel like venting or talking something out."
Granted, while Hilary and Haylie can both offer each other an ear to listen and a shoulder to lean on, Hilary could also afford to lend her sister some serious funds if it became necessary. Although, to be honest, Haylie's still doing pretty darn well for herself.
Haylie Duff isn't nearly as rich as her sister, Hilary Duff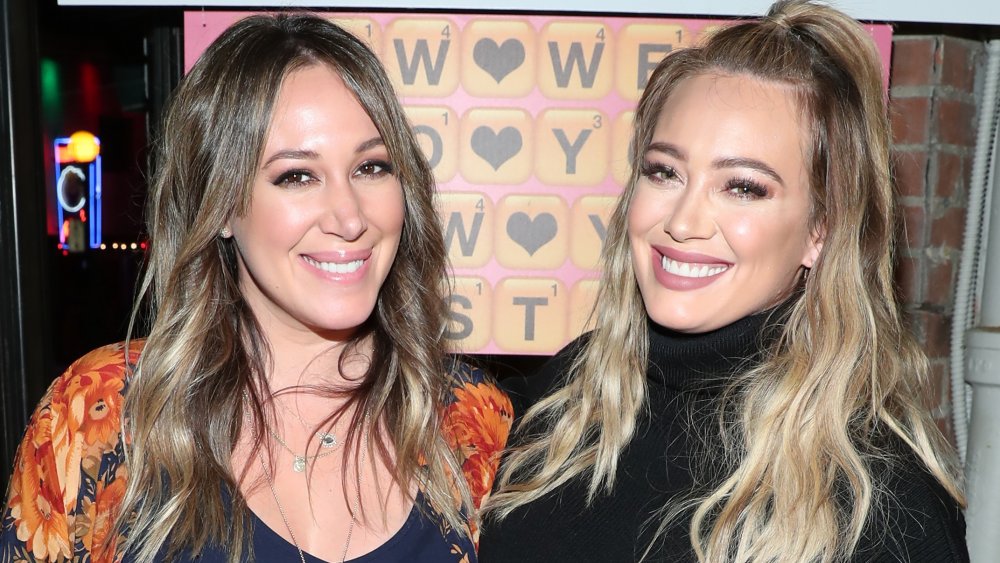 Rich Polk/Getty Images
Haylie Duff has established herself as an "actress, TV presenter, film producer, and businesswoman," according to Celebrity Net Worth, which is surely why she has a rather impressive fortune. Thanks to her various money-making endeavors, she's estimated to be worth around $4 million — not too shabby! It's that kind of money that allowed her to own and then list a home in California's Studio City for $3.2 million back in 2019.
While it's hard to imagine many people not being thrilled to have the kind of money that Haylie is banking, it turns out that it's not nearly as much as her sister, Hilary Duff, has. The former Lizzie McGuire star apparently has a whopping $25 million to her name. So how did she get there? Well, Hilary made just under $1 million for her work on the show and another $1 million for The Lizzie McGuire Movie in 2013. She also took in $1 million for Cheaper by the Dozen and $2 million for the sequel, as well as the same amount for Raise Your Voice, The Perfect Man, and Material Girls, which means that what Hilary made in those movies alone tops Haylie's full fortune. We have to wonder if Haylie was paid just as much for her appearance in Material Girls as her sister.