The Truth About Lauren Jauregui And Camila Cabello Dating Rumors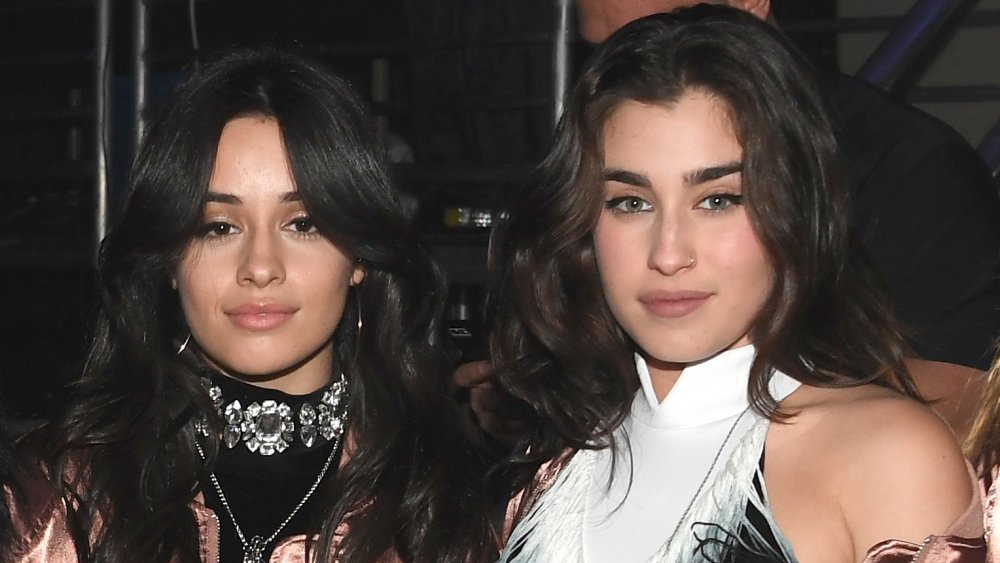 Paras Griffin/Getty Images
Former girl group Fifth Harmony may have foreshadowed 2020 with their 2016 single "Work From Home," and given fans countless pop hits from the moment they formed on the X Factor, but that doesn't mean the girls were free from rumors. Over the years, fans and gossip blogs speculated about the various inner feuds between the ladies of Fifth Harmony, including the infamous, public split with Camila Cabello. 
Upon news of the group's indefinite hiatus – which began in 2018 — questions about which Fifth Harmony member was responsible for the pop breakup stormed the internet. Yet, the one rumor finally being put to rest involves Cabello and fellow Fifth Harmony singer Lauren Jauregui.
Harmonizers have long speculated that the two pop stars might have been romantically tied. Speculation only intensified in November 2016 when Jauregui revealed to the world that she was bisexual, per Teen Vogue. In an interview on Becky G's podcast, En La Sala, in October 2020, Jauregui finally put the rumors to rest, with the singer sharing how the situation made her "hyper-analyze every connection that [she has] with a girl."
Lauren Jaurergui called the rumor 'traumatizing'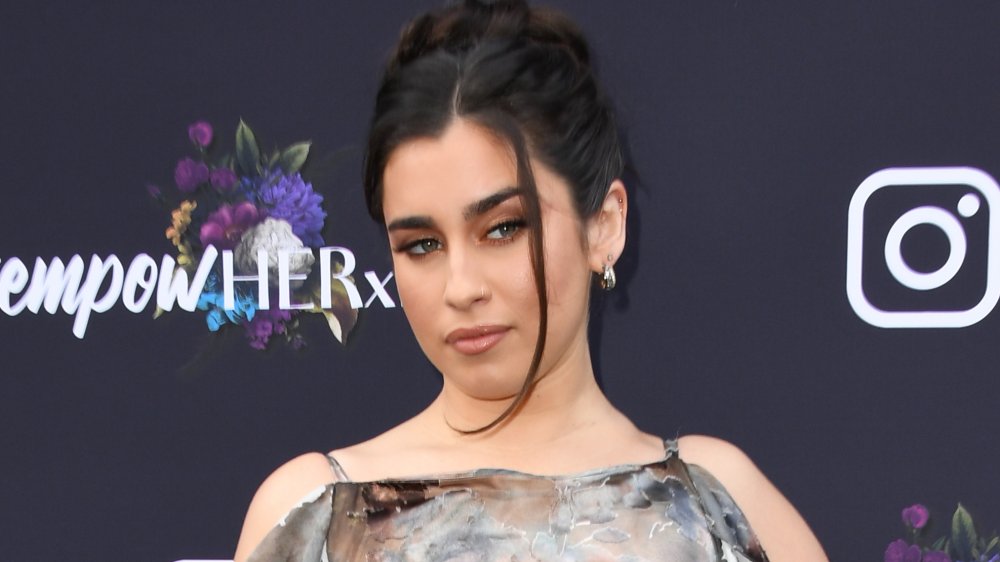 Jon Kopaloff/Getty Images
In her October 2020 podcast interview with Becky G, Fifth Harmony member Lauren Jauregui revealed that she and Camila Cabello never dated and said that the rumor made her uncomfortable."Like, disgustingly uncomfortable, because I was queer but she was not and it made me feel like a predator," Jauregui said.
"It made me feel like a predator because the types of clips people would put together and the types of stories that people would write and the type of stuff, I was always the aggressor and I was always the one turning her. I was always the one who was the 'masculine' energy in the scenario and it made me very uncomfortable because that is not how I identify."
The singer opened up to Becky G, revealing that speculation that she and Cabello were dating made her worried the group would think she was looking at them "in that way." The singer went so far to say the dating rumor was "so traumatizing," adding, "It really f**ked with my head because I wasn't even comfortable telling my parents about it. I wasn't even comfortable telling myself that I was queer. And I also, I didn't see Camila that way, so it made me uncomfortable that I could potentially be putting off that vibe."
Harmonizers can rest assured that although there was plenty of drama, there was no romance between the members of Fifth Harmony.