BTS Army Could Change The Course Of The Election. Here's Why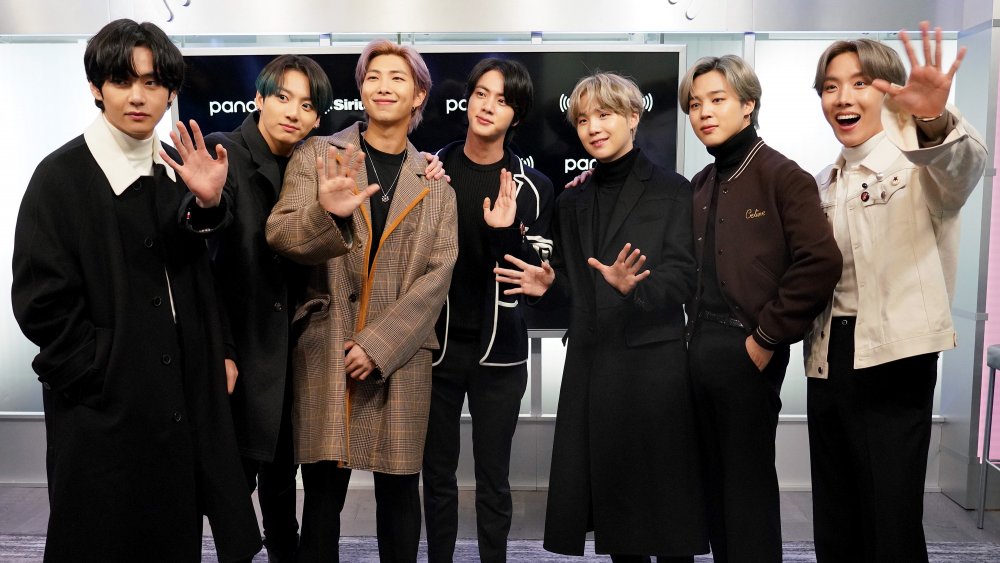 Cindy Ord/Getty Images
A number of factors could swing the 2020 election outcome in favor of either Republican incumbent President Donald Trump or Democratic nominee Joe Biden, but there's a major trend that has emerged from out of left field: the internet workings of fans of the K-pop supergroup BTS, otherwise known as BTS Army. 
According to a report published by Bloomberg Businessweek on Oct. 28, 2020, huge swathes of BTS fans over the course of 2020 have taken to appropriating hashtags on social media platforms in an effort to squash assorted movements, including the voices of some Trump supporters. The so-called BTS Army has also battled against white supremacist groups. Per the market researching group Zignal Labs (via Bloomberg), approximately 22,000 tweets featuring tags like #WhiteLivesMatter have been requisitioned by BTS fans on the site, featuring accompanying messages like "Stan Twitter RISE," as opposed to supremacist rhetoric.
While mass hashtag hijacking of this nature is far from unusual when it comes to BTS stans, its parameters are traditionally set to exclude anything that isn't specific to BTS (examples include going after "anyone who's criticized or made lewd comments about their [BTS and/or K-pop] idols online," per Bloomberg). So what makes these missions so different? Read on to find out.
BTS fans have taken over hashtags used for groups like MAGA supporters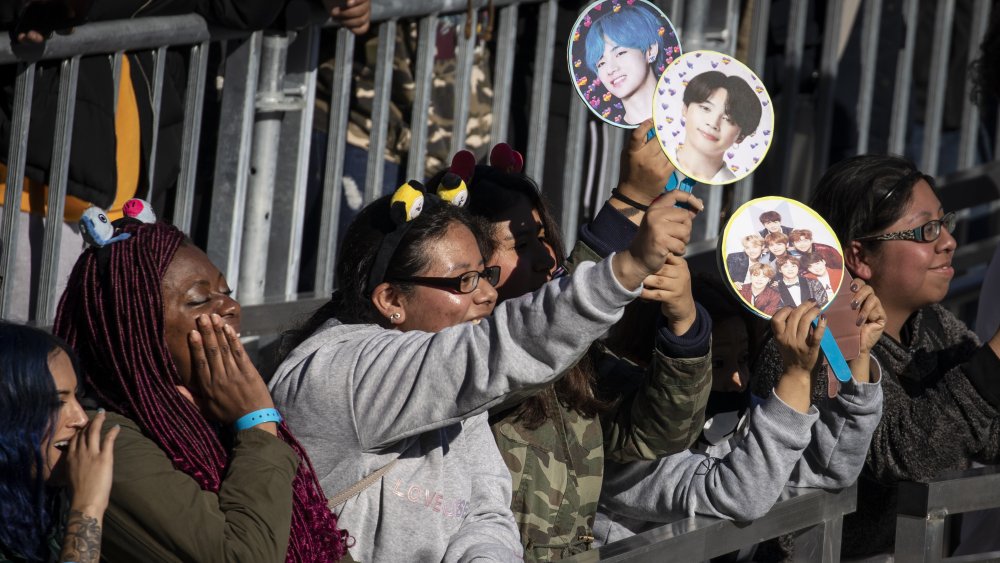 Drew Angerer/Getty Images
The seizure of hashtags, such as those related to Make America Great Again supporters, has also had some real-life effects, extending far beyond the sphere of the internet. While the efforts made by fans of the seven-member K-pop group BTS to dissipate the messages of these groups might mostly take place online, the ramifications of their actions have also been felt out in the real world.
According to The Guardian, the impetus for BTS Army's focus on dismantling efforts made by Trump supporters and other groups began after BTS tweeted their support of the Black Lives Matter movement on June 4, 2020. "We stand against racial discrimination," the band tweeted at the time. "We condemn violence. You, I and we all have the right to be respected. We will stand together. #BlackLivesMatter."
Per outlets like Bloomberg and The Guardian, the statement made by BTS in solidarity of BLM — which focuses on "[eradicating] white supremacy and build local power to intervene in violence inflicted on Black communities by the state and vigilantes," according to the site — invigorated their global fan base to such an extent that their impact and reach has far surpassed the realms of the internet.
BTS Army has made real-world changes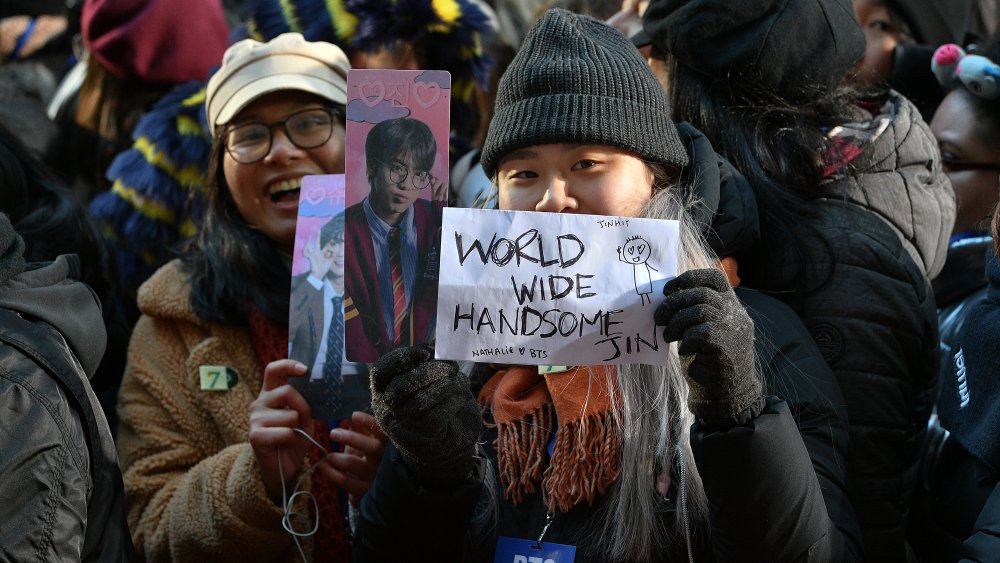 Dia Dipasupil/Getty Images
As The Guardian reported in June 2020, one of the biggest examples of Army's power centered around the expected turnout for a rally held in support of President Donald Trump, which took place at the BOK Center in Tulsa, Oklahoma on June 21, 2020. In an effort to target Trump, who has been vocal in his opposition to the Black Lives Matter movement — calling the group's name "a symbol of hate" — members of the BTS Army made sure through extensive coordination to reserve requests for nearly 1 million tickets for the Tulsa event. 
As a result, only 6,200 attendees showed up for the Trump rally at the BOK Center, which touts 19,000 seats, and forced the rally organizers to shut down a designated overflow area, per The Guardian. (While the newspaper also remarked that it's impossible to quantify how much the BTS Army played a factor in low attendance for the rally, many believe the actions taken by the BTS Army online largely contributed to it.)
BTS Army hashtag hijacks like these, which Bloomberg Businessweek also referred to as "keyboard squatting," were purportedly responsible for other similar incidents. According to Mashable, the fandom also shut down an app used by police officers in Dallas to identify BLM protestors.
"They got beaten at their own game by Korean pop fans," researcher Mike Rothschild said in an interview with Bloomberg. "I'd never seen anything like it before."