Inside Jenna Marbles' Relationship With Julien Solomita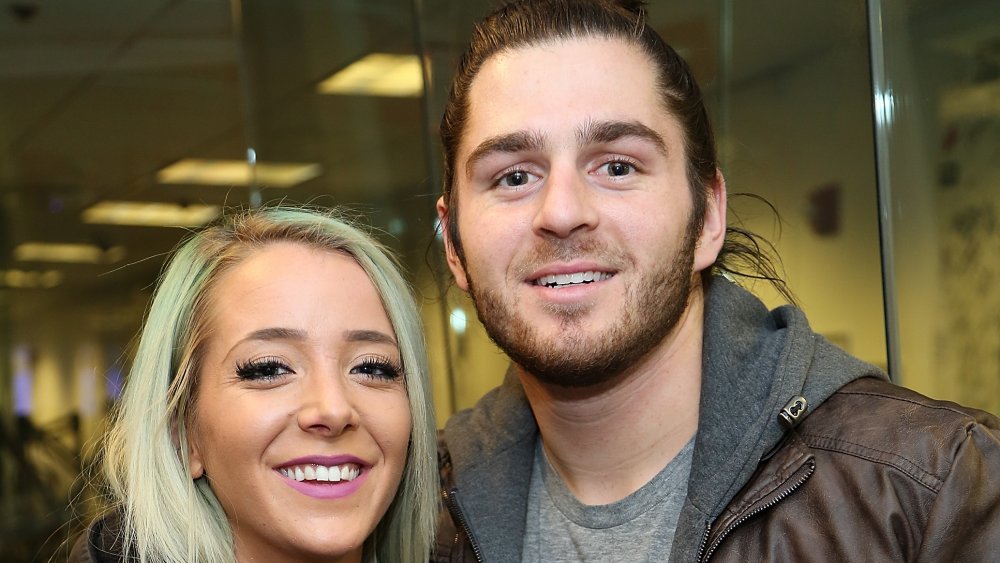 Monica Schipper/Getty Images
Ever since Jenna Mourey, known as Jenna Marbles from her YouTube channel, decided to leave her popular platform and the public eye, fans have been wondering about the status of her relationship with another vlogger, Julien Solomita. Back in June 2020, CNN reported that Jenna was leaving YouTube "amid a controversy over racially offensive videos," adding that in a video named "A Message," made by Jenna, she addressed the racist and sexist content, saying, "I feel like we're at a time where we are purging ourselves of anything and everything toxic." She continued, "I just want to make sure the things I'm putting in the world aren't hurting anyone ... so I need to be done with this channel, for now or for forever." 
According to Insider, the celebrity YouTuber had over 20 million subscribers before quitting her channel, with the outlet stating, "Since starting her channel in 2010, Mourey has been one of the biggest YouTubers on the platform and was the most subscribed-to female YouTuber for several years." Now, Jenna has remained out of the spotlight, even discontinuing several projects with her longtime partner Julien, causing fans to wonder if their relationship is on the outs as well. Distractify reports that "fans of the duo have noticed that Julien has been without his partner-in-crime in all of his recent videos," adding, "Since Jenna announced that she would be leaving YouTube, potentially indefinitely, she has been completely absent online." So, did the pair break up? 
Fans who ship Jenna Marbles and Julien Solomita are in luck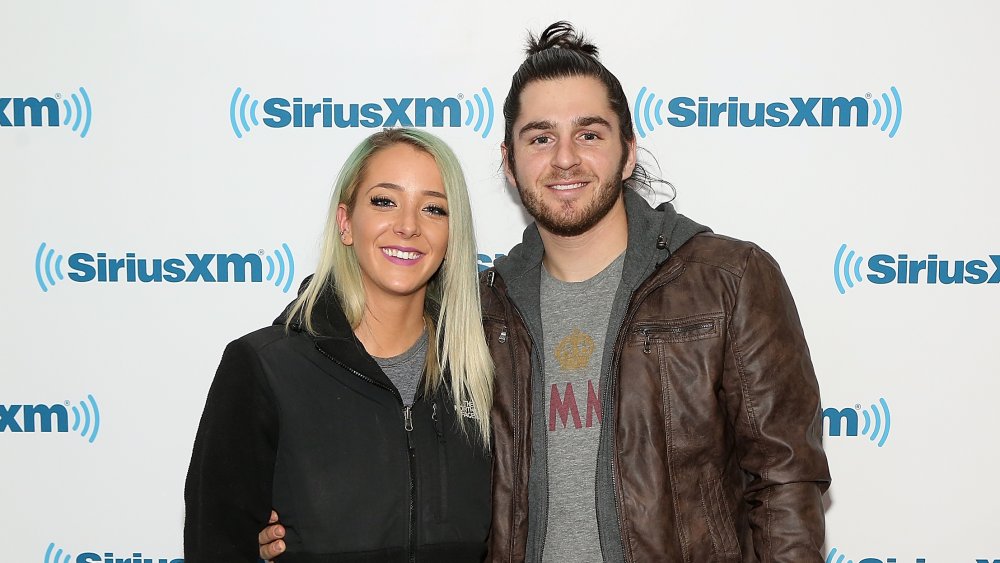 Monica Schipper/Getty Images
Even though Jenna Marbles has quit her decade-long YouTube channel and other recorded endeavors, it appears that she is still dating Julien Solomita despite his vlogger lifestyle. 
The couple started dating in 2013, with Distractify claiming that the pair met during Julien's junior year of college when he was "working at an L.A. bar on the weekends." Since they became an item, Jenna and Julien often collaborated together, with Julien making countless cameos in Jenna's videos and vice versa. At one time, the pair had a podcast, a Twitch stream, and a radio show. Things got even more serious in 2018, when the duo announced in one of Jenna's YouTube videos, "We Bought a House," that the couple had taken a big step in their relationship and future by purchasing a house together in California. 
So, just because Jenna is no longer making online content with Julien doesn't mean that the couple broke up. Distractify reports, "At this time, it seems that Jenna's absence from Julien's videos is only due to her desire to remain offline for the time being."