Bruce Springsteen's Rallying Cry To Voters Is Causing A Stir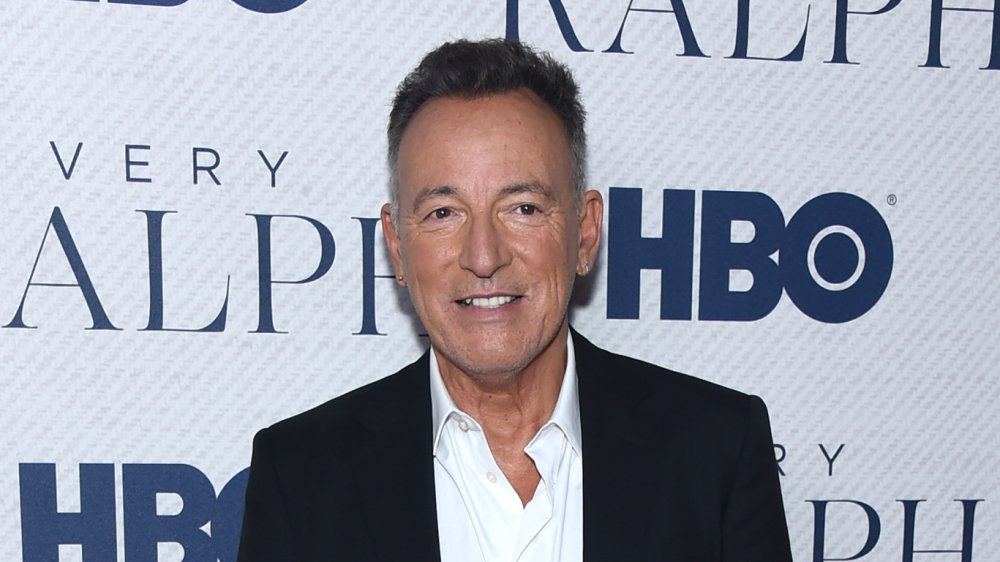 Jamie Mccarthy/Getty Images
Legendary singer Bruce Springsteen has made his political leanings known over the years. In 1984, he denied the Ronald Reagan reelection campaign use of his anthem "Born in the U.S.A," as per WSLS. And throughout the 2020 presidential election cycle, Springsteen has let the public know that he doesn't think too highly of President Donald Trump.
In June 2020, on his SiriusXM radio show, From My Home to Yours, Springsteen shared his views on what he thought about Trump's handling of the coronavirus pandemic. He started his show off by stating (via Rolling Stone), "With 100,000 plus Americans dying over the last few months and the empty, shamed response from our leaders, I've been simply pissed off." He added, "Those lives deserve better than being simply inconvenient statistics for our president's reelection efforts. It's a national disgrace."
As for Trump's resistance in wearing a face mask, Springsteen exclaimed, "With all respect, sir, show some consideration and care for your countrymen and your country. Put on a f***ing mask." In June 2020 interview with The Atlantic, following the protests of George Floyd's death, Springsteen criticized the use of tear gas to clear protestors so Trump could pose with a bible during for a photo op, as reported by The New York Times. Springsteen said the spectacle was "so outrageously anti-American, so totally buffoonish and so stupid, and so anti-freedom of speech." Given those statements by Bruce Springsteen, it should not be surprising that he continued his rallying cry against Trump in the pre-2020 election episode of his radio show.
Bruce Springsteen is calling for an 'exorcism in the capitol'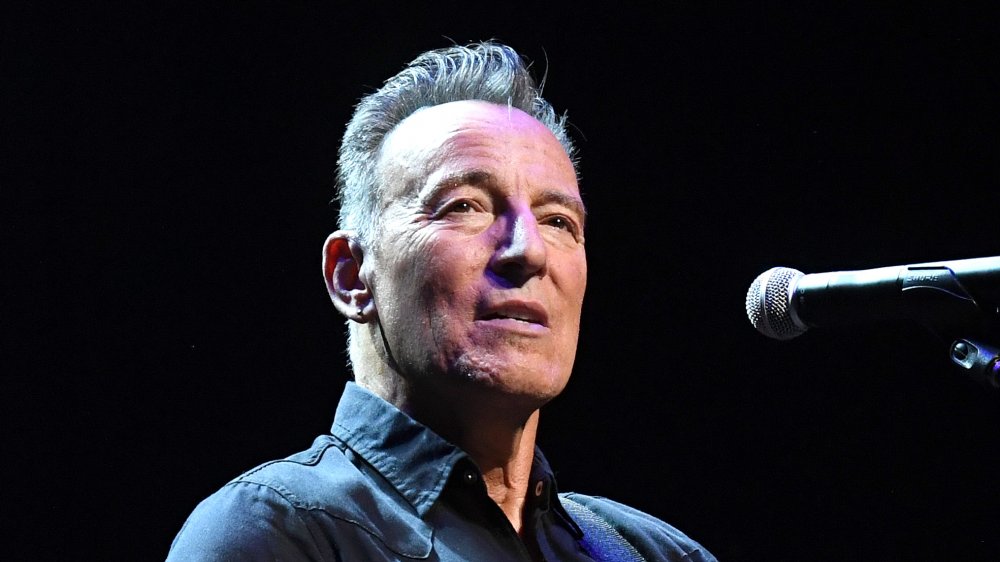 Kevin Mazur/Getty Images
During the Oct. 28, 2020 episode of Bruce Springsteen's SiriusXM radio show, From My Home to Yours, the rocker discussed the 2020 presidential election. Springsteen called for "an exorcism in our nation's capitol," stating that "in just a few days, we'll be throwing the bums out." He described the last four years as "a f***ing nightmare" and said that "we are currently facing the greatest threat to democracy in my lifetime."
Trump supporters and critics alike took to Twitter with their reactions to Springsteen's commentary.
"@springsteen Just took a poll on MSN after I read how much you hate Trump. I had to laugh when the results showed no one liked you at all !!!!" wrote one user. Another had a different opinion. "I think that Bruce Springsteen has succinctly nailed the problem at the core of the Whitehouse ...," they shared.
Additionally, Springsteen played an excerpt from Barack Obama's speech at the 2020 virtual Democratic National Convention, in which the former president derided Trump for not taking "the job seriously," per App. Springsteen also recited the poem, "The Gray House" by Elaine Griffin Baker: "No loyal man's best friend. No Socks the family cat. No kids science fairs. No times when this president takes off his blue suit-red tie uniform and becomes human, except when he puts on his white shirt-khaki pants uniform and hides from Americans to play golf."  Springsteen concluded, "On Nov. 3, vote them out."