Tiffany Haddish And Common Spark Breakup Rumors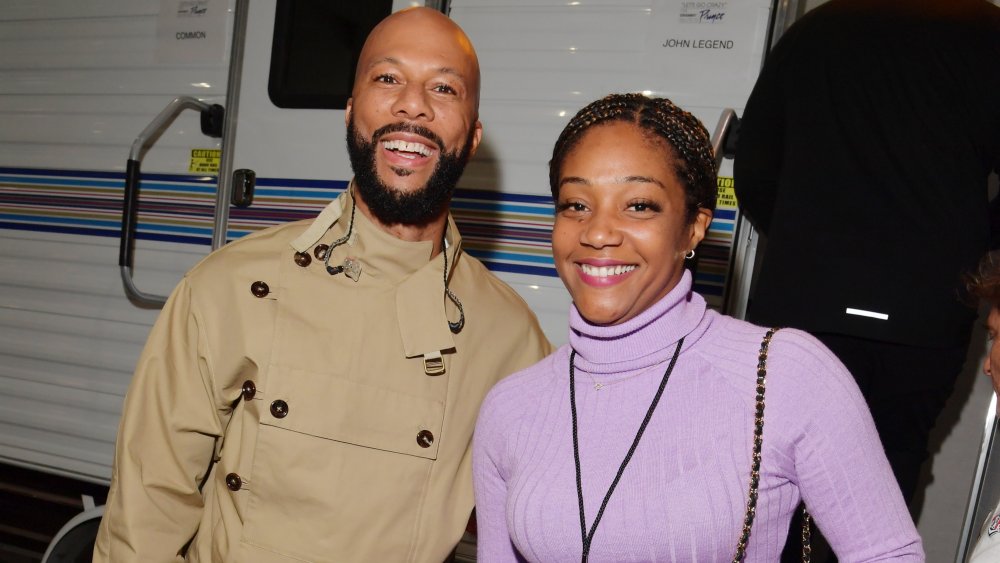 Lester Cohen/Getty Images
It looks like there may be trouble in the love department for Tiffany Haddish and Common. After less than three months after the couple confirmed they were dating, rumors are spreading in October 2020 that their relationship is over.
Internet sleuths noticed Common unfollowed Haddish on Instagram, via The Source. Shortly before he unfollowed, Haddish posted a cryptic message on her Instagram story that seemed to air out all the "f***-boys" in her life. "I am so sick of my ex F**k Boys and yes YOU still a F**kboy even if we was in a relationship cause you still was trying to f**k when it was over, Boy," the comedian wrote, per The Daily Mail. "When the real you showed up I was disappointed and disgusted, so please go away forever."
While Haddish did not reveal who the message was meant for, she noted this person "got a whole women and Babies on the way and we been done for years," and implied that they were looking for a "windfall of money" from her.
The news of Haddish and Common's supposed breakup is a shock, seeing as Haddish described dating Common as the "best relationship she's ever been in" during an interview with Steve-O. The Girls Trip actress said, " ... I'm just way happier ... knowing I got somebody that cares about me, that really has my back." While the two haven't confirmed their breakup, we did some digging to find out more about Common and Haddish's relationship.
Tiffany Haddish and Common took things to the next level during quarantine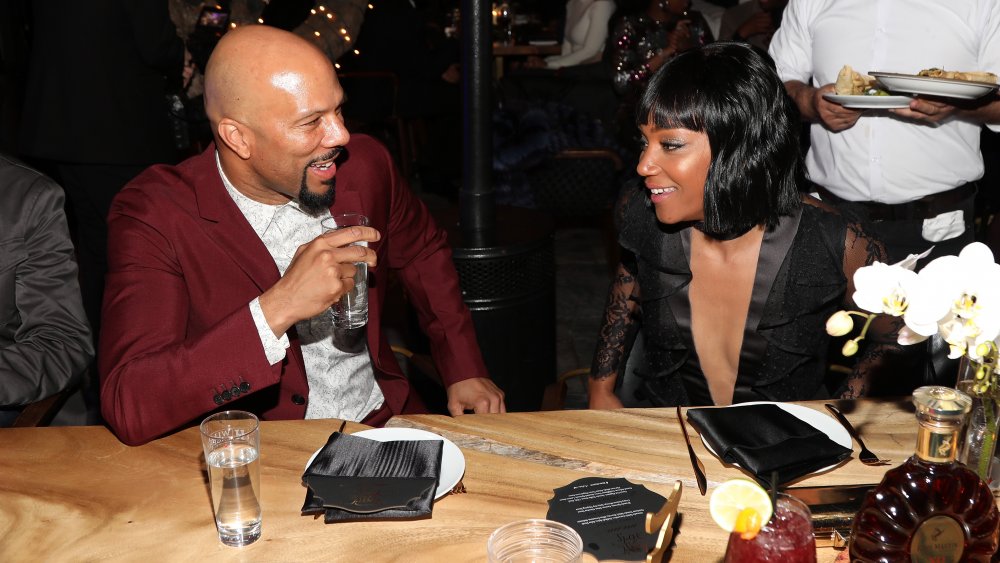 Jerritt Clark/Getty Images
Tiffany Haddish and Common dating may still seem fresh as of October 2020. However, these two stars were the center of dating rumors prior to their confirmation. The two first met on the set of the 2019 film The Kitchen, according to Billboard. Starting off as love interests in the film, Haddish and Common would later take things to the next level off-camera. Common was spotted at the Nobody's Fool star's 40th birthday celebration in December 2019, per The Hollywood Reporter.
In April 2020, the couple-to-be worked on a charity project with Bumble to help out frontline workers and children during the COVID-19 pandemic. Haddish told Steve-O in July 2020 that she and Common's friendship "was getting a little more than friendship." She explained on the podcast: "I mentioned [the project] to him, and at this point our friendship was getting a little more than friendship but not quite 'cause COVID happened." However, "then he got tested for everything, I got tested for everything, and yeah, we've been f****g."
Confirming their relationship a month later, Common shared his adoration for his boo during a Live With Kelly and Ryan interview: "She's a wonderful woman, a queen, and just a beautiful person ... I just care for her a lot, enjoy her, and am grateful to have her in my life."