Inside Tiffany Haddish And Common's Relationship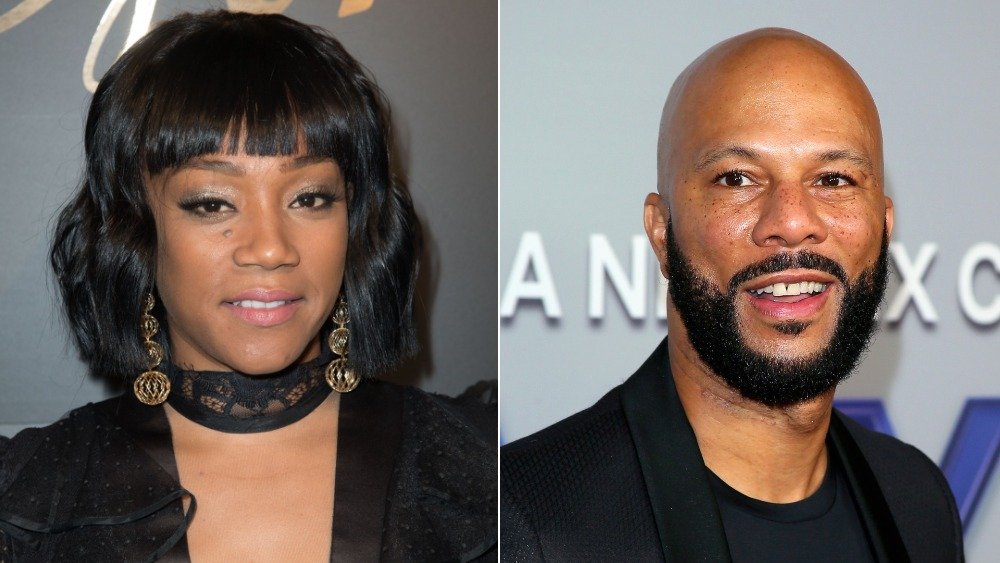 Earl Gibson Iii, Jean Baptiste Lacroix/Getty Images
Tiffany Haddish and Common are officially an item! In April 2020, the Like a Boss star seemed to confirm that she was dating the Selma actor (real name Lonnie Rashid Lynn Jr.) following his split from CNN correspondent Angela Rye. However, the duo never actually came out and said that they were a couple despite the fact that Haddish had made it clear that she was ready to find Mr. Right in 2020.
"Whoever like me, holler," Haddish told People Now in January 2020. She then laid out some requirements for her future fella, saying, "Make sure your credit right. [Make sure] you ain't got no whole bunch of kids. If you got kids, they need to be already grown. I don't need to be teaching them how to wash clothes, how to clean their room or nothing like that."
The Girls Trip actor noted that whoever wanted to capture her heart "need[s] to be a grown-ass man," adding, "You need to be a full man — not living with your mama, unless she's sick and you're taking care of her. I want a real man that got his own business going, his own career going on. And not needing me for nothing but companionship, an ear to listen to, and a little bit of a good time."
Apparently, Common fits that bill because it sounds like these two have found a romance that suits her perfectly.
Tiffany Haddish and Common connected on a dating app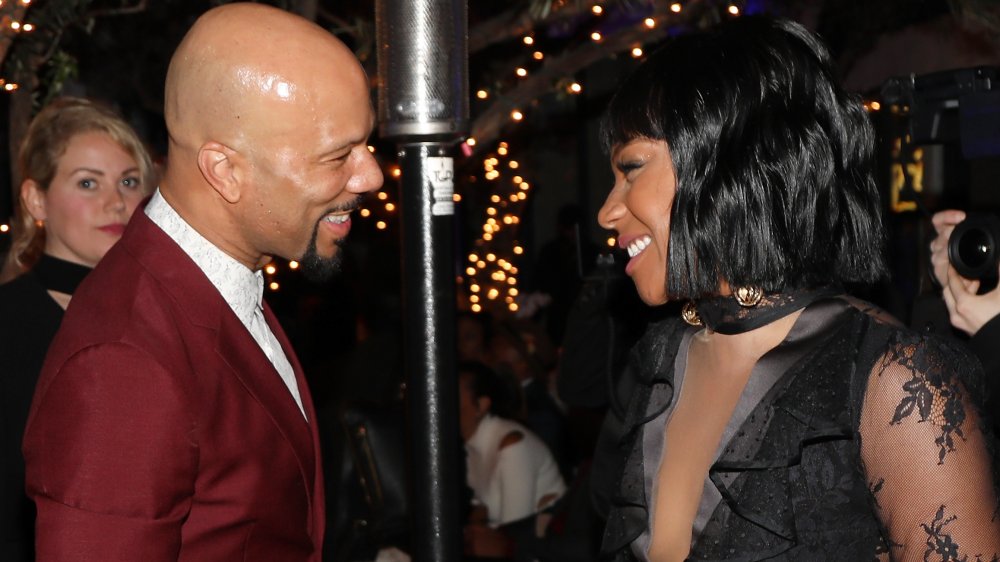 Jerritt Clark/Getty Images
Tiffany Haddish and Common first met on the set of 2019's The Kitchen. The actress explained during a July 2020 interview with Steve-O's Wild Ride podcast that they "became friends" at the time, but there "wasn't anything sexual or anything like that" going on between them "because [her] eyes were set on something else." However, "after the pair went on a virtual Bumble date, their relationship blossomed," according to People. Now, Haddish is willing to publicly confirm that she's "in a relationship" with Common. She even told Steve-O: "This is hands down the best relationship I've ever been in — Knock on wood!"
"I feel more confident in me and it's not him that's doing it," she continued while discussing the fact that she's lost weight and shaved her head while being with Common. "Yeah, we're twins now," she jokingly noted, referring to their matching hairless heads.
"I'm just way happier and it's like knowing I got somebody that cares about me, that really has my back. It seems like he does anyways," Haddish added. "And I love it. I love him." Aww!