Keeping Up With The Kardashians Filming Suspended Indefinitely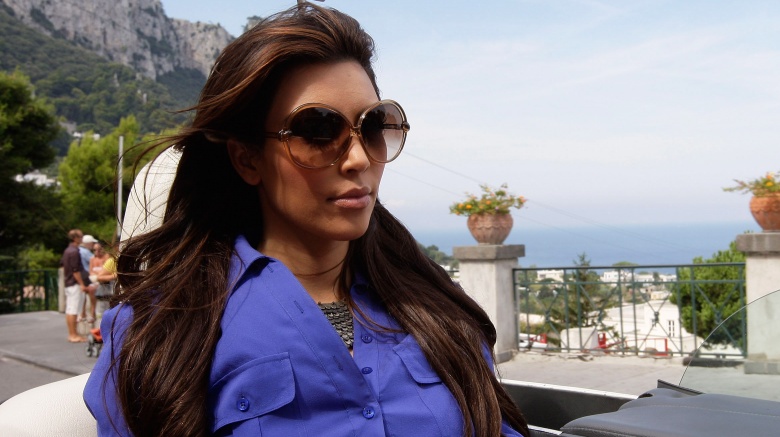 Getty Images
The world may finally have to quit Keeping Up With the Kardashians. The show is currently on hiatus while Kim Kardashian recovers from the trauma associated with her robbery in Paris in October 2016.
A rep for E! told Us Weekly, "Kim's well-being is our core focus right now. No decision has been made as to when production will resume." Another insider added, "She has canceled everything for the next several weeks and will not be working. She feels safer in L.A. and wants to be home with her family."
Of course, that may not necessarily stop the rest of the clan from collecting their own paychecks. "Kim's family filmed this week. Kim did not and she is not ready to film," a source told People. "Filming has been halted and won't resume until Kim is ready. There is no stress for Kim to resume filming. Everyone is understanding."
People reported that it's unclear if Kim will ever film the series again because she's so shaken by the robbery and re-examining her entire life. "Kim's in shock and blaming herself. She's tearing herself up that she Snapchatted the ring so much and wore it all the time. This incident is making her question everything. How she dresses, what she does." The source added, "Kim is still upset and things are not even close to being back to normal. She has no plans to work in the near future. She just wants to stay home with her kids. She realizes that she has lived in a bubble. She could have never imagined being robbed like this. She is now more worried than ever about protecting the kids. She doesn't want to let them out of sight."
Perhaps part of why Kim doesn't want to be in front of cameras for a while is because the perpetrators have not been brought to justice. In addition to conflicting witness accounts and a shakeup of her family's security team and entourages, TMZ reported that video footage from a nearby nail salon didn't capture as much information as previously hoped. The footage was reportedly so blurry that the culprits' faces could be made out in the shots.