How Victoria Beckham Knew David Beckham Was The One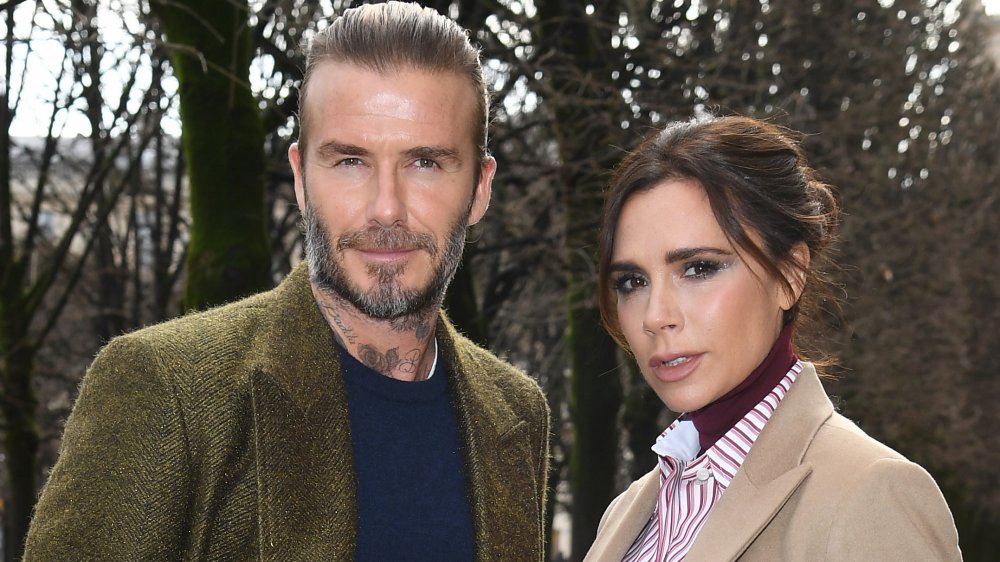 Pascal Le Segretain/Getty Images
Victoria Beckham may be a fashion designer and a former member of the Spice Girls, but she's also famous for her marriage to David Beckham. The two first met after Victoria "spotted David on television and asked the [Spice Girls' band] manager Simon Fuller to arrange a trip to Manchester where she could 'bump' into him," according to The Sun. David was also interested in Victoria before they had even been introduced. W explains that he was "watching TV after a match ... late in 1996 when a Spice Girls video came on." When David saw Victoria in her catsuit, he told W that he recalled telling his friend, "That one there, that's the girl I'm going to marry."
When Victoria and David finally met, they fell hard for each other. "From day one, that was it. You could see it in both of their eyes," fellow Spice Girl alum Mel B told The Sun's Fabulous. Beyond that, Victoria was apparently determined to have him accepted by the other important people in her life. Mel B said, "We were a real girl gang, and no one was allowed to have a boyfriend without him being interrogated by the rest of the band and given a tough ride."
She continued, "Victoria begged us to be nice to David. He was so sweet and shy and there was no way she was going to let us give him a hard time. She made that completely clear."
So what made Victoria so sure about David? Read on to find out!
This is what drew Victoria Beckham to David Beckham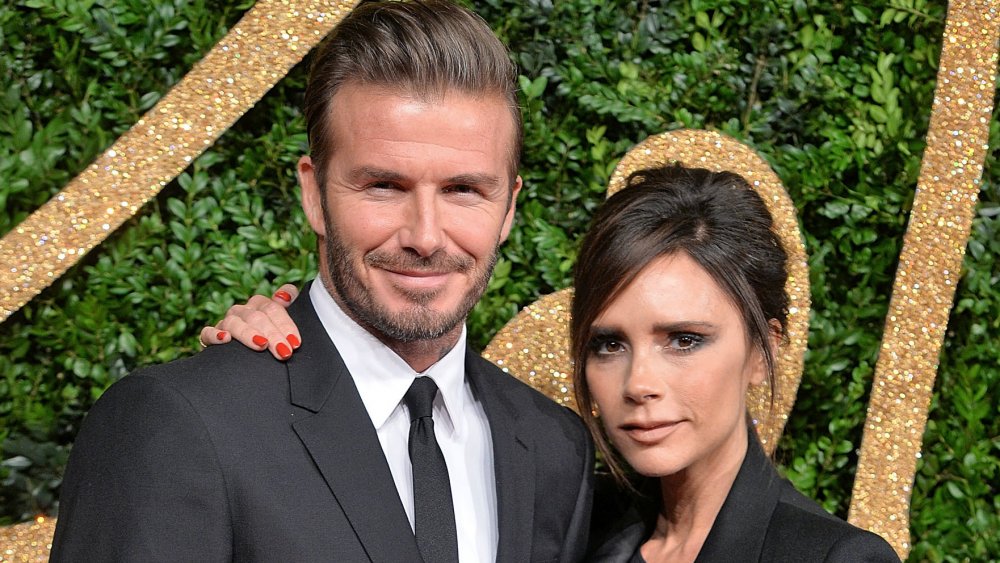 Anthony Harvey/Getty Images
Victoria Beckham told W that prior to meeting David Beckham, she "didn't really know who he was" because she "was never into football" (or soccer in the U.S.). However, in a letter she wrote to her past self for British Vogue in 2017, she recalled what happened when they were finally in the same room together. After informing herself that "yes, love at first sight does exist," Victoria explained, "It will happen to you in the Manchester United players' lounge — although you will get a little drunk, so exact details are hazy." 
Although the other athletes were "at the bar drinking with their mates," Victoria noticed that David was off to the side with his family. "You, too, are close to your family, and you will think how similar he feels to you," she wrote in her letter. While also noting that she noticed David's "cute smile," she continued by telling herself, "He's going to ask for your number. (He still has the London-to-Manchester plane ticket on which you wrote it.)"
Victoria also spoke about David's family-focused nature to W, saying, "He was always with his mom, dad, and sister while a lot of the footballers were at the bar getting drunk. I could sense right from the start that David was a gentleman, and very family-oriented, which is important because I'm the same."
Opposites may attract, but when it comes to Victoria and David, it was their shared love of family that seemingly helped bring them together.