Here's How Jennifer Lopez Knew Her Marriage To Marc Anthony Was Over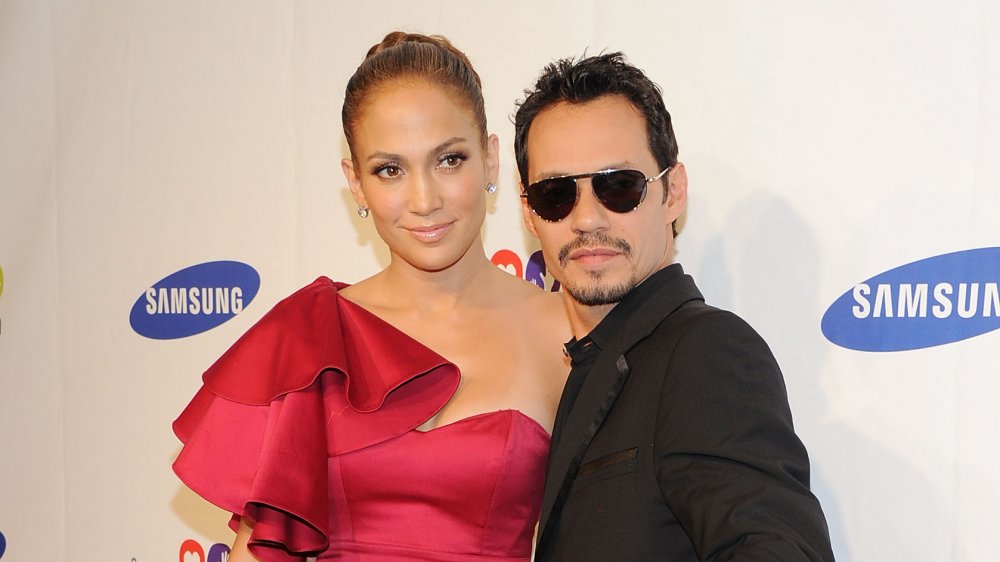 Jason Kempin/Getty Images
Pop icon Jennifer Lopez is known mainly for catchy hit songs, her amazing dance moves, and her roles in blockbuster movies. In addition to her illustrious career, the triple-threat megastar's personal life has also been the subject of widespread media attention. J. Lo is currently engaged to former professional baseball player Alex Rodriquez. Prior to finding love with A-Rod, however, Lopez was married to singer Marc Anthony for seven years and the pair shares twins together.
Lopez married Anthony in June of 2004 and the couple called it quits in 2011, finalizing their divorce in 2014. It was Lopez's third marriage. Now, the two co-parent their children together and are on good terms, but the divorce was very heartbreaking for Lopez. She has been open about her marriage to Anthony as well as how difficult it was to have it end.
Here is everything we know about how Lopez knew her marriage to Anthony was over.
Jennifer Lopez realized her marriage wouldn't work, but tried ignoring that feeling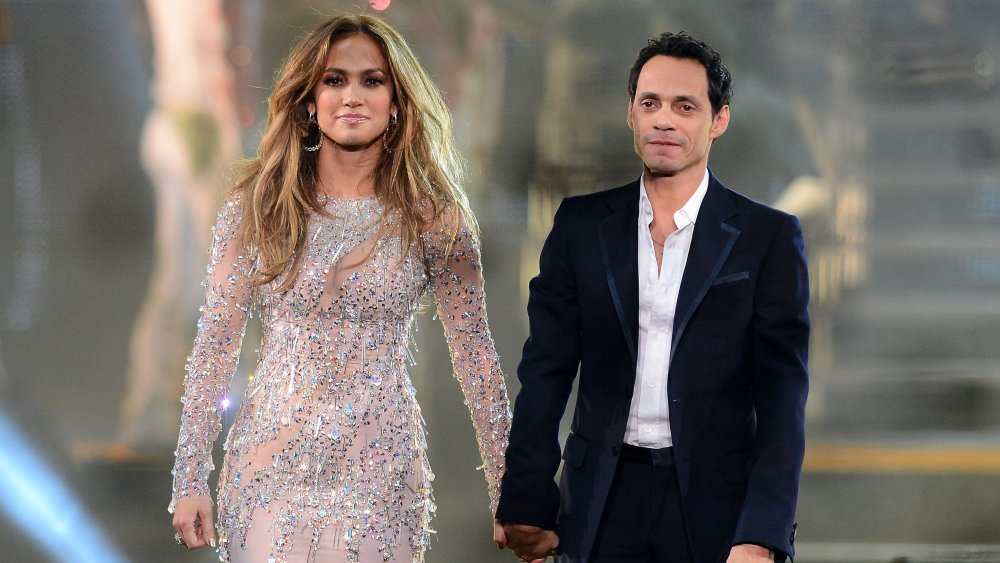 Ethan Miller/Getty Images
In her book True Love, Jennifer Lopez discussed the deterioration of her marriage to Marc Anthony. She said it didn't feel right, but that she tried fighting the feelings for so long — until she just couldn't anymore (per Cheat Sheet). "Marc was my guy, the one," Lopez wrote. "The father of my children, the man I was going to grow old with. I believed that with all my heart... until I finally realized, in the months leading up to that day in the desert, that it wasn't meant to be. I wasn't listening to my own inner voice, and now my body and soul were physically telling me that I could no longer be there. I couldn't deny the truth anymore. I had to do something about it."
In a 2016 cover story for W magazine, Lopez opened up about feeling like a failure for things not working out with Anthony. She also similarly expressed that she knew the marriage wasn't quite right, but that she tried to make it work for her and her children's sake. "I hung in there for seven years," she said. "I knew very quickly that it wasn't the right thing."
Jennifer Lopez and Marc Anthony are still good friends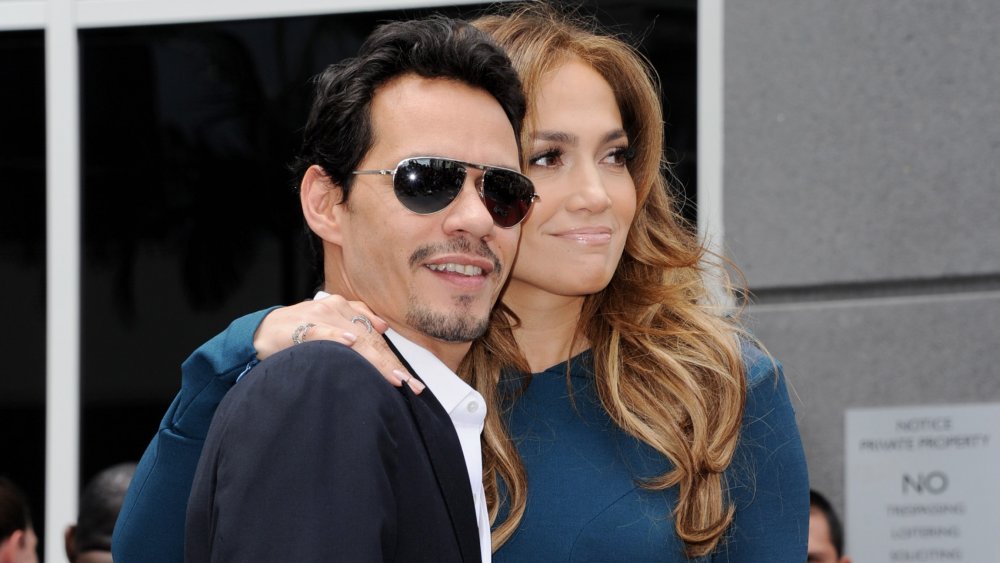 Kevin Winter/Getty Images
Jennifer Lopez has admitted that not being able to make her marriage with the father of her kids work made her feel like a failure. She said in a W interview that she makes a conscious effort to move past this, though, in order to successfully co-parent with Marc Anthony. "It wasn't the dream that I had hoped for, and it would have been easier to fan the flames of resentment, disappointment and anger. But Marc is the father of my children, and that's never going away. So I have to work to make things right. And that is, by far, the hardest work I do," she told W.
The two singers clearly weren't meant to be and have since moved on from their divorce. They have now mastered the art of co-parenting and remain good friends. In fact, she and Anthony even produced an album together, as she discussed in an interview on Live with Kelly and Ryan in 2017. "We're always going to be great friends. I'm always going to be there for him and he's always going to be there for me," she told Ripa. "We share something very special in the kids and we know that."