How Old Is Jason From The Good Place And Is He Married?
Steven Ferdman/Getty Images
Over the course of four seasons, NBC's The Good Place gained massive popularity and 13 Emmy nominations, as the plot twist heavy show quickly became (no spoilers!) much more than just a sitcom. Though the series wrapped in 2020, many of its principal cast members have since become huge stars. And online, many fans still feel especially "good" about one character in particular!
Jameela Jamil (Tahani) is arguably a household name among millennials, William Jackson Harper (Chidi) starred in 2019's Midsommar alongside Florence Pugh, and Kristen Bell, remains, well, famous. All that being said, for many, the fan favorite was Manny Jacinto (a.k.a. Jason). The Filipino actor, who played the simple-minded yet big-hearted Jason Mendoza, has become a bit of a heartthrob. In October 2020, it was revealed that Jacinto had signed on to a Nicole Kidman-led Amazon series. 
The star has seemingly become the apple of the internet's eye thanks to his solid acting chops and smoldering looks. "my dream man is actually jason from the good place but by dream man I mean manny jacinto," one Twitter user wrote. "wait manny jacinto is 5'11" ? hello," another wrote. "... that jawline could cut cement," a third penned. Much like George Clooney's rise to fame as the handsome standout on ER, people want more Manny Jacinto! The actor has even read "thirst tweets" aloud for Buzzfeed.
So while we'll certainly see more of the actor on-screen, let's get down to it: Is Manny Jacinto married? And how old is he? Scroll down to find out!
Manny Jacinto's 'The Good Place' character inspired him to pop the question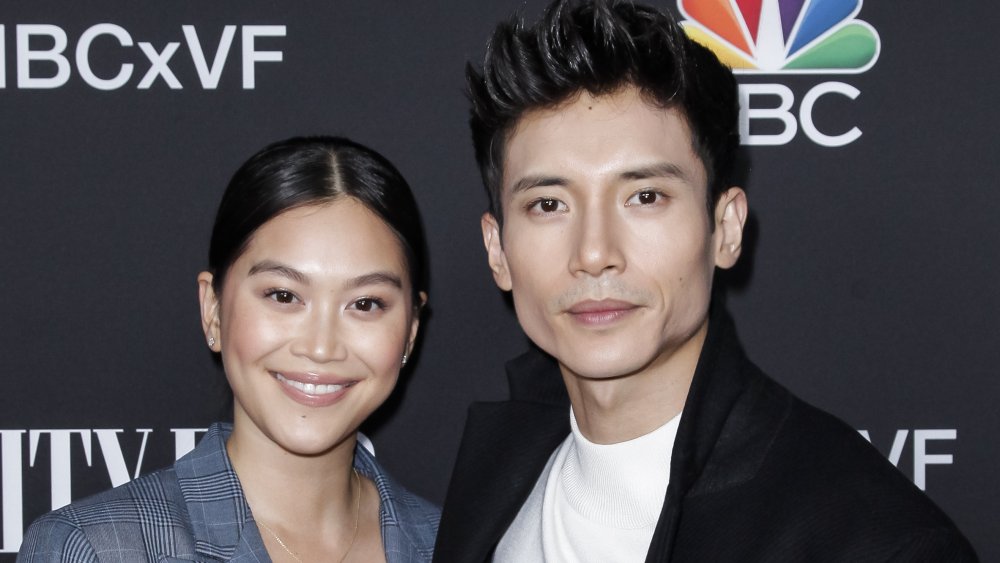 Tibrina Hobson/Getty Images
Sorry folks, but Manny Jacinto is engaged! Back in 2019, the star proposed to his longtime girlfriend, actress Dianne Doan, per Vulture. At the time, he was 32 years old. It was actually his The Good Place character that inspired him to get down on one knee. "I was toying when to pop the question for a long time," Jacinto said on a panel for Vulture Festival 2019. "I looked at the Janet/Jason relationship, and there's a sentence that Jason says to Chidi about relationships and it hit me pretty hard. I thought it was a sign that I needed to do it, and a week later I popped the question." Aw!
The elaborate proposal saw Jacinto and Doan visit five meaningful locations before he actually popped the question. "I took her to places that really meant a lot to us," he continued. "Where I first met her, where I first saw her, where we had our first date, and where we had our first dance class. I had these canvas things written down with a message ... At every location I had her close her eyes, I'd hold up the canvas, and she would open her eyes. I took her through five different places, and at the last place I had our families waiting and I proposed." That's ... super romantic! 
While Jacinto is off the market, he's sure to be on fans' screens for the foreseeable future.