The Latest Megan Fox And Brian Austin Green Drama Explained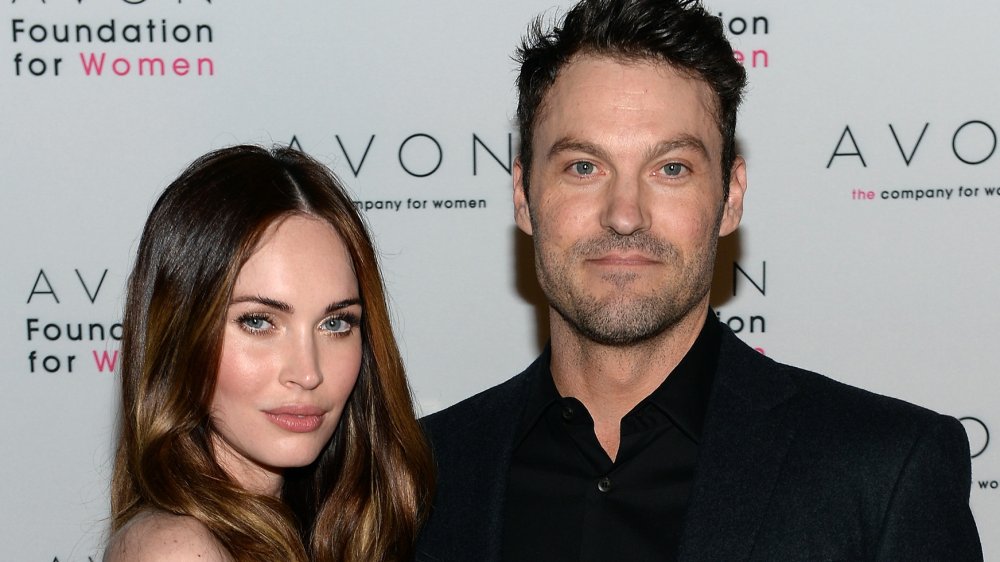 Dimitrios Kambouris/Getty Images
In May 2020, news broke that Megan Fox and Brian Austin Green had split after 10 years of marriage, per People. The duo share three children: Noah, Bodhi, and Journey. Immediately after calling it quits, it seemed that the two were amicable, with the goal of co-parenting successfully and keeping the focus on their kids during the transition.
In fact, Green stressed that on his podcast, ...with Brian Austin Green, on an episode called "Context with Brian Austin Green," which aired on May 18, 2020. Green said of Fox: "We've had an amazing relationship. I will always love her. And I know she will always love me and I know as far as a family, what we have built is really cool and really special." At the time, the Beverly Hills 90210 alum added that they would "still do family vacations and holidays as a family and really make that a focus for the kids."
The same month that the news of her and Green's split made headlines, Fox was linked to rapper Machine Gun Kelly and the two have since become "twin flames." Alternatively, Green has been spotted out with a few different women since the split, according to the Daily Mail. While things were seemingly going well for the exes (at least, publicly), something happened over Halloween weekend in 2020 that showed tension between Fox and Green. Here's the scoop.
Megan Fox called Brian Austin Green out after he shared a photo of their son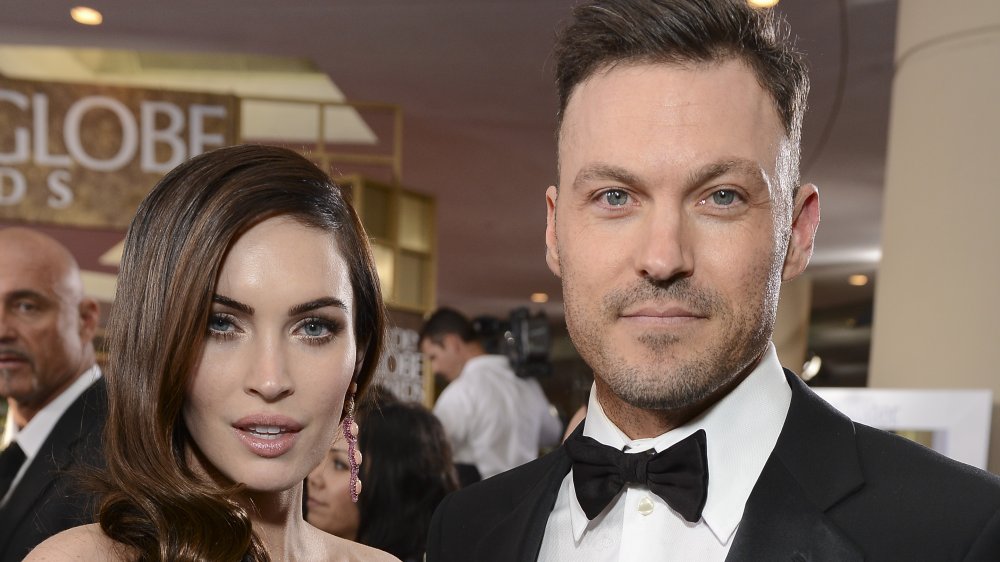 Michael Kovac/Getty Images
On Nov. 1, 2020, Brian Austin Green shared a photo to Instagram of himself and his son Journey with the caption: "Hope you all had a good Halloween!!" Megan Fox commented on the photo and didn't hold back. "Why does Journey have to be in this picture?" Fox questioned (via Entertainment Tonight). "It's not hard to crop them out. Or choose photos that they aren't in. I had a great halloween with them yesterday, and yet notice how absent they are from my social media."
"I know you love your kids," Fox went on. "But I don't know why you can't stop using them to posture via Instagram. You're so intoxicated with feeding the pervasive narrative that I'm an absent mother, and you are the perennial, eternally dedicated dad of the year." Fox concluded with: "You have them half of the time. Congratulations you truly are a remarkable human! Why do you need the internet to echo back to you what should be inexhaustibly evident in the way your children love you?"
Green took the photo down shortly after Fox left her comment, according to People, and replaced it with a photo of only himself dressed up. While it might have been an uncomfortable moment between the parents, at least Green was seemingly responsive and Fox isn't afraid to speak up!