The Untold Truth Of Jaime Harrison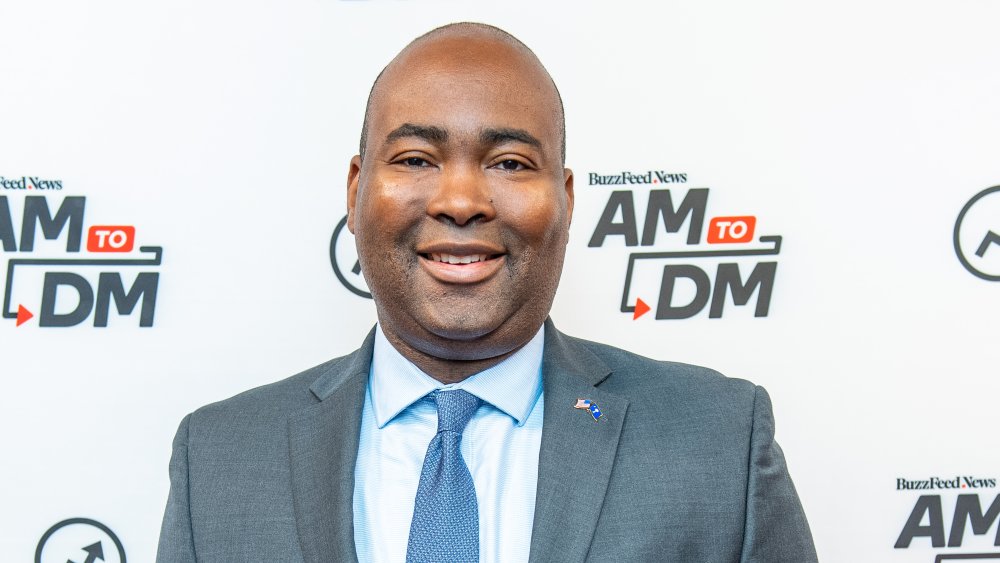 Roy Rochlin/Getty Images
South Carolina hopeful Jaime Harrison burst on the political scene in 2020 when he became the first serious candidate to run against long-standing Republican senator, Lindsey Graham. Senator Graham has held office in the state since 2003 and has become a symbol of the political contention that divided the country on the eve of the 2020 election cycle.
On the one hand, Graham's longtime constituents don't mind his corporate donors and think he's doing a great job. On the other, some believe his policies and loyalty to President Trump make him a poor choice for senator. "Lindsey seems to have lost the spirit of service to his constituents," one voter told the Washington Post. Yet, as only South Carolinians can vote for him, his reelection campaigns rarely garnered national attention.
The 2020 election cycle, though, was slightly different. There was renewed interest in turning the Senate from majority Republican to Democrat, and as the 2020 election cycle coincided with Graham's reelection, he became the candidate to beat. With all eyes on South Carolina (and Iowa), Harrison made history for racking up the most quarterly donations ever in a Senate race (via Time). If Harrison defeats Graham in 2020, it will likely mark the beginning of a long and impressive political career.
So, without further ado, here's everything you need to know about Jaime Harrison.
Jaime Harrison's childhood inspired him to enter politics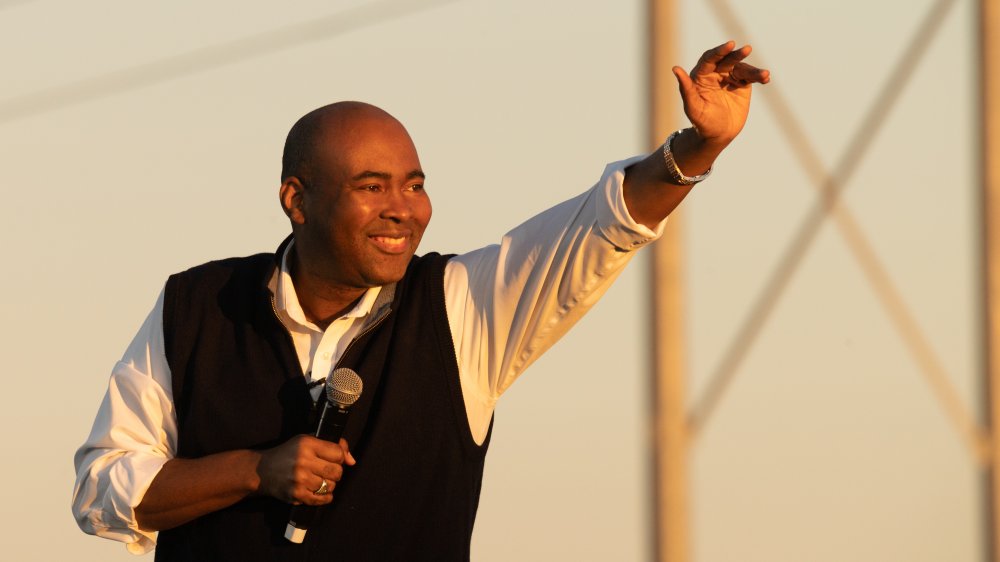 Cameron Pollack/Getty Images
Jaime Harrison might be a first-time senatorial contender, but he's no stranger to politics. Before running against Lindsey Graham, he worked as a lobbyist in Washington, D.C. and served as the head of the South Carolina Democratic Party since 2013 (per CNN). Getting into politics was a bit of a slow burn, though, for Harrison, who was ultimately inspired by his tough childhood to enter the race and try to better his community.
According to his campaign website, Harrison's mother gave birth to him as a teenager and raised him as a single parent with help from his grandmother and grandfather. Harrison grew up in extreme poverty. He recalls eating cereal with milk when money was tight and helping his grandparent learn to read when he was a child. The political hopeful's belief in affordable and accessible healthcare, a cornerstone of his campaign platform, comes from experiencing the ramifications of poverty firsthand.
Harrison's grandfather reportedly spent years working in construction, but was never able to afford health insurance. He eventually realized that what he thought was chronic pain in his leg was a side effect of undiagnosed diabetes and that his leg would need to be amputated because the infection was caught too late. This harrowing experience inspired Harrison to fight for healthcare equality for all South Carolinians, so that no one would have to suffer as his grandfather had.