What You Don't Know About Theresa Greenfield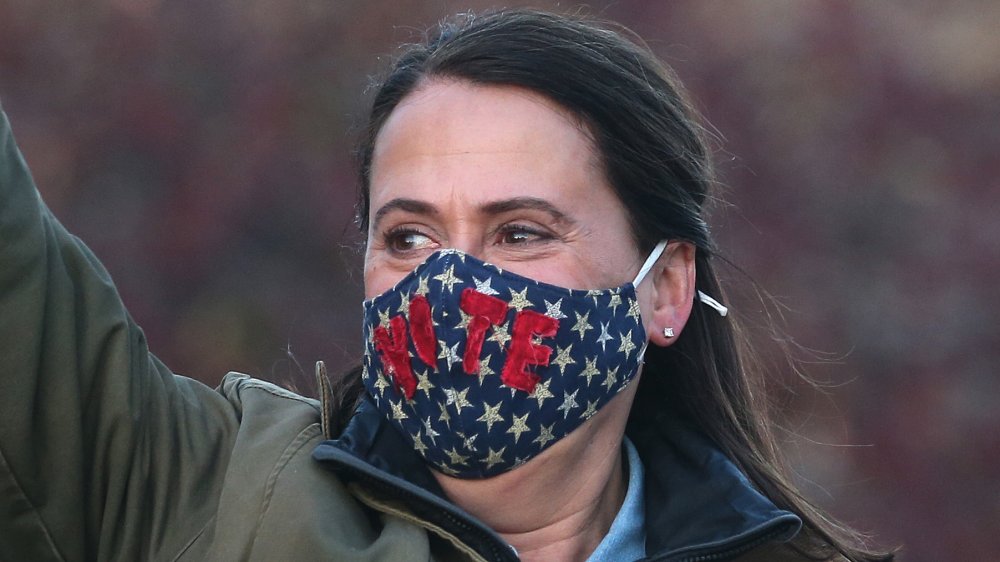 Mario Tama/Getty Images
While the main event of the 2020 U.S. election is the presidential race between Democratic candidate Joe Biden and Republican incumbent Donald Trump, there are other fights on the ballot that will shape our future as well. That includes the toss-up between incumbent Republican Joni Ernst and Democratic challenger Theresa Greenfield for a Senate seat in Iowa. According to CNBC, Democratic groups nationwide have honed in on that race as an opportunity to win back the majority in the Senate. Iowa isn't looking so "corny" now, is it? 
The Hawkeye State's sitting senator didn't mince words when she first ran for the position six years ago. "I grew up castrating hogs on an Iowa farm. So when I get to Washington, I'll know how to cut pork," the then-state senator said in an ad, per The Washington Post, before cutting to footage of pigs. "Washington's full of big spenders. Let's make 'em squeal." Whether or not Ernst has 'made 'em squeal' is up to voters in November 2020, but clearly, she is a staunch Republican and Trump ally. She's only voted against her party 3.4 percent of the time, according to ProPublica. 
That paints a picture of Ernst, but what can be said of Greenfield? The latter is not new to politics, and her life hasn't always been easy, but she has unprecedented backing as Election Day approaches. Let's take a closer look at some lesser-known info about Theresa Greenfield.
Theresa Greenfield suffered a loss at a young age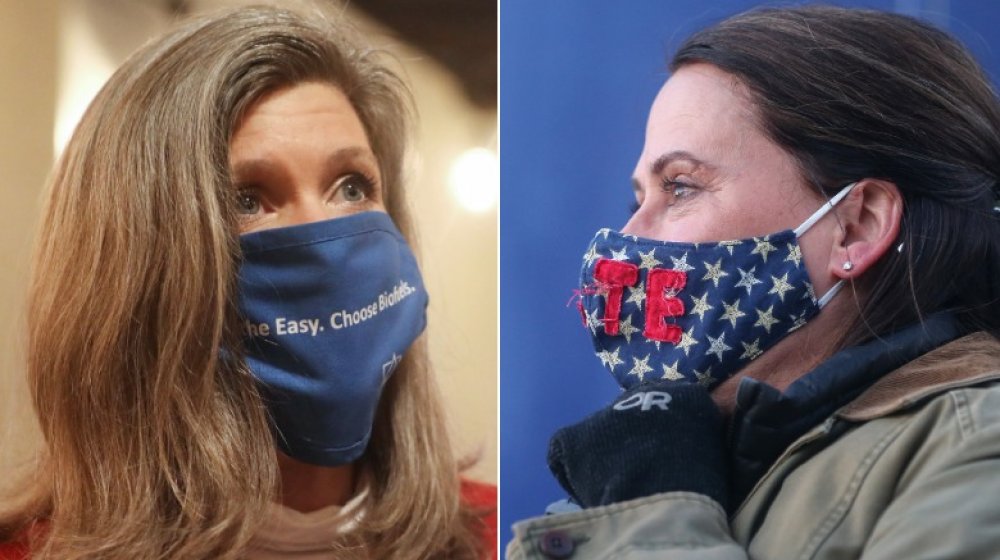 Mario Tama/Getty Images
Theresa Greenfield isn't "green" to politics. She ran for congress in 2018, even appearing on the cover of Time magazine alongside other female candidates as part of the "blue wave" that saw Democrats (and females) take over the U.S. House of Representatives (via The New York Times). Greenfield didn't win, however.
Although a frontrunner, she had to withdraw in 2018, after her campaign manager apparently forged signatures 24 hours ahead of the vote, reported the Des Moines Register. Greenfield, an Iowa businesswoman, apologized and took decisive action, firing the campaign manager. When asked how many signatures were forged, she said, "It doesn't matter. If it's one, that's one too many, and I just couldn't allow that to go forward." 
While the mother of four's small town roots as a Minnesota farm kid and Iowa urban planner may appeal to voters, she also has a compelling reason for running. When she was 24, she reportedly lost her first husband in a work accident. "I'm here to tell you that I wouldn't be standing here today...for the opportunity to put Iowa first, if it were not for Social Security and hard-earned union benefits," Greenfield said in a speech, per the Iowa Starting Line. She said the support she received allowed her to go back to college and become an enterprising single mother. "I want you to know that I haven't forgotten the lessons of my life," she said. 
Time will tell if voters are ready to send her to Washington this time around or give incumbent Joni Ernst (pictured left) another term.