The Real Reason Brett Favre Is Voting For Donald Trump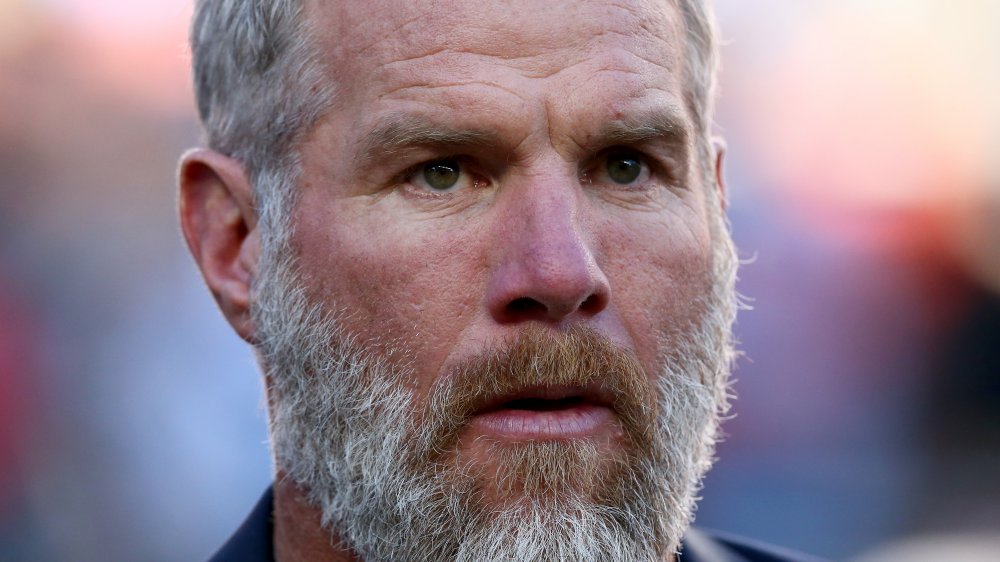 Ronald Martinez/Getty Images
Brett Favre has made his choice known ahead of the 2020 presidential election. The football star was once called "the best quarterback of all time" by Bleacher Report and has the most regular-season home wins by a starting quarterback, per SBNation. In other words, he's a sports legend. After playing for the Green Bay Packers, the New York Jets, and the Minnesota Vikings, Favre retired in 2010 and settled in his native Mississippi. The hall of famer is now joining the ranks of celebrities sharing their 2020 vote.
"My Vote is for what makes this country great, freedom of speech & religion, 2nd Amnd, hard working tax paying citizens, police & military. In this election, we have freedom of choice, which all should respect. For me & these principles, my Vote is for @realdonaldtrump," the former athlete tweeted.
Favre is hardly the first NFL quarterback to side with the president. Jay Cutler of the Chicago Bears voiced his support shortly before Favre did, while longtime Patriots quarterback Tom Brady received attention in 2016 for a "Make America Great Again" hat in his locker. Other celebs, including professional golfer Jack Nicklaus and rapper Lil Wayne also think the Republican incumbent is a "touchdown." Meanwhile, plenty of stars have backed Democratic candidate Joe Biden, from The Rock to Tom Hanks. 
At the time of this writing, more than 84 million Americans have already voted ahead of election day on Nov. 3, 2020. Scroll down to see what fans are saying about Brett Favre's endorsement of Donald Trump.
The internet is split on Brett Favre's presidential pick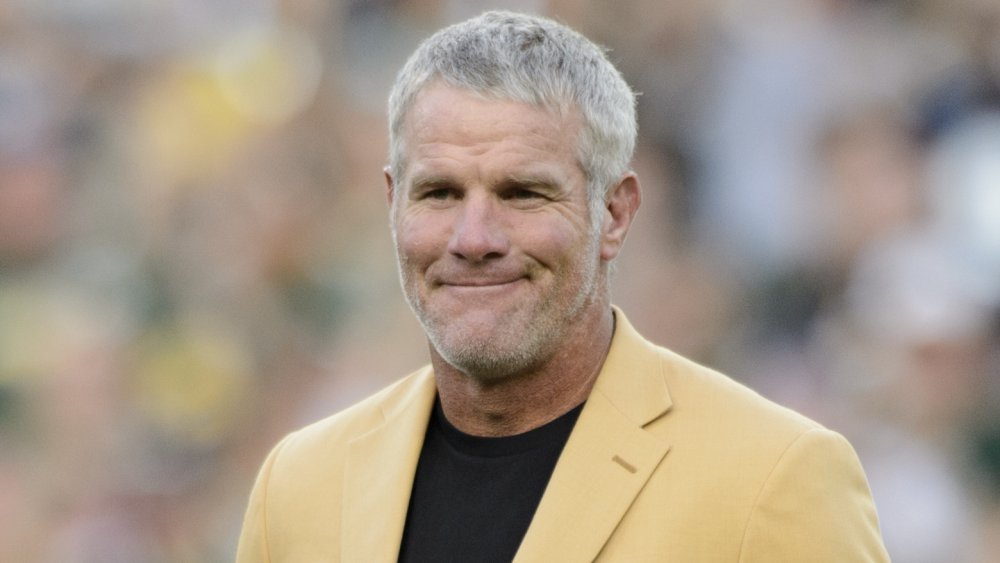 Hannah Foslien/Getty Images
How is the internet reacting to Brett Favre's endorsement of Donald Trump? Opinions are mixed. 
"Respect your choice but #ImVoting4Joe to restore decency to the White House. #TrumpFailed to confront the virus and failed on the economy. @JoeBiden will bring us back," one Twitter user wrote. Others called out what they viewed as hypocrisy within Favre's post. "'Hard working tax paying citizens" soooo... everyone but the president?," they quipped. "Trump paid $750 in taxes in 2016 and 2017. Many other years, he paid $0," another tweeted. (Favre is estimated to be worth about $100 million, so his taxes could increase if Joe Biden were elected president.) One user simply replied with a sarcastic "Sure Jan" Brady Bunch gif. That gets the point across!
Others applauded Favre's choice. "I love you even more!" one Twitter user exclaimed. "Facts!" wrote another. Others were quick to acknowledge some of Trump's other notable celebrity backers. "If Brett Favre, Jack Nicklaus, Lil Wayne, and Lil Pump all support Trump, imagine what kind of broad coalition exists out there in the electorate," they tweeted.
Favre, a native of Mississippi, recently addressed Donald Trump via livestream in a town hall, asserting that sports ratings are down because, as the former quarterback called it, "fans clearly do not want political messaging mixed with their sports." During the segment, Trump called Favre a "great guy," so clearly there is camaraderie between these two. They also played golf together over the summer of 2020.