What The Stars Of RHOC Think About Kelly Dodd's Coronavirus Comments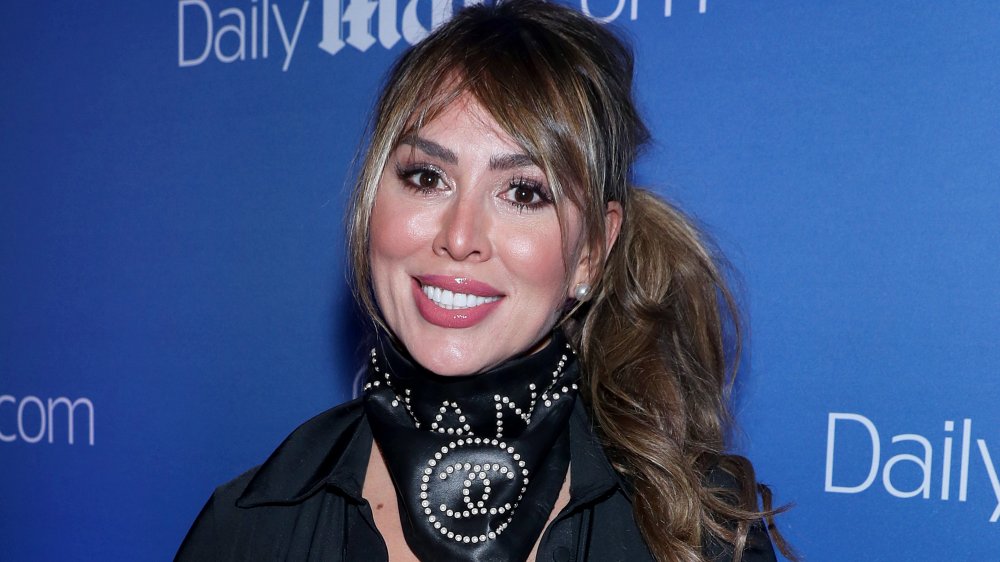 Bennett Raglin/Getty Images
Before Real Housewives of Orange County Season 15 started in October 2020, Kelly Dodd was already in hot water with viewers because of her coronavirus comments. In April 2020, Page Six reported that she referred to coronavirus as "God's way of thinning the herd" on Instagram. The next month, Kelly compared the coronavirus to the flu and remarked, "How many people die on a daily basis? ... Well, people are going to die! I'm sorry to tell ya."
In May 2020, Kelly posted (and then deleted) a meme that said "Give me liberty or give me death!!! Unless there's a virus with a 99% recovery rate in which case strip me of my freedoms, my job, my constitutional rights, and put me under house arrest," per Reality Tea. Soon after, Kelly tweeted, "I'm so sorry if I offended anyone regarding the Coronavirus. Like millions of Americans I'm frustrated and longing for the way things were but I absolutely empathize with those who've lost loved ones.."
Us Weekly reported that, in a video posted to her Instagram Story, Kelly said, "No one is wearing masks here in Orange County. Yup, because no one is dying here of the virus." For the record, Kelly filmed the video at a restaurant, near waiters who were, indeed, wearing masks, per Page Six. In September 2020, Kelly declared "it's not a pandemic anymore!!" in an Instagram comment. She also reportedly stated, "My platform isn't to be a sheep. my platform is to be a (sic) independent thinker!" Kelly has received plenty of backlash from the fandom, but what do her RHOC co-stars think?
Shannon Beador, Gina Kirschenheiter, and Braunwyn Windham-Burke don't condone Kelly Dodd's remarks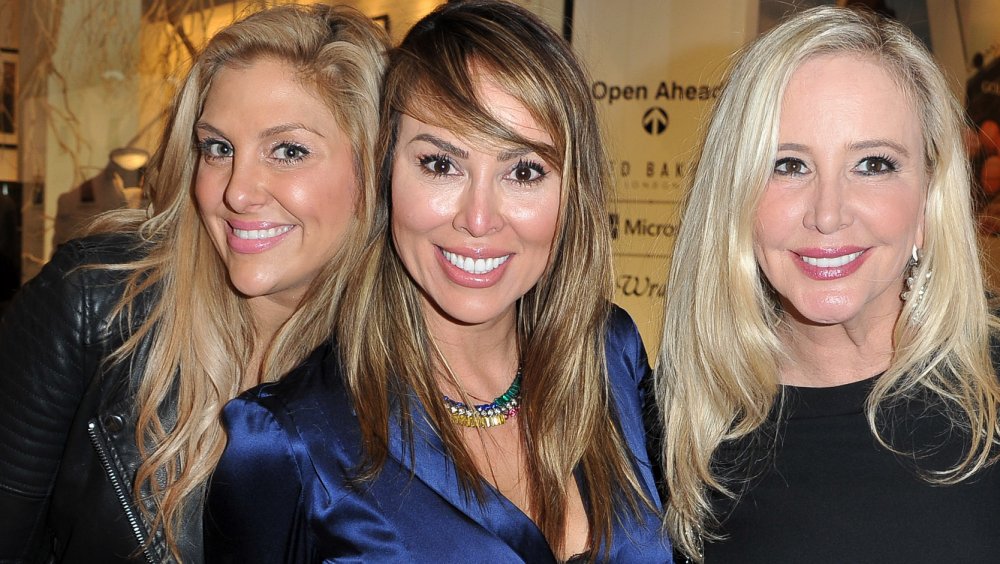 Allen Berezovsky/Getty Images
Shannon Beador and Kelly Dodd seemingly ended one of their many feuds when they posed for a photo in March 2020. However, despite their reconciliation, in October 2020, Shannon told Entertainment Tonight, "I don't necessarily agree with a lot of things that she said," describing Kelly's coronavirus remarks as "horrible." Shannon and her three daughters tested positive for coronavirus in July 2020. She added, "I have friends ... who have lost five plus friends to COVID, so you know there's a certain respect level that I don't think that she had for what certain people are going through and I don't agree with it."
"She just can't get out of her own way. I don't agree with any of it, I don't like any of it," Gina Kirschenheiter told ET. She acknowledged the backlash, admitting, "I do think that if somebody really has been offended and feels that they've been victimized by something that she's said, I understand if they want to take a stand and they don't want to watch." Gina optimistically remarked, "Hopefully this is a learning experience for her."
During a Digital Spy interview in October 2020, Braunwyn Windham-Burke declared, "I have a lot of thoughts on [Kelly]. I'm saving most of them for the reunion, but Kelly and I are diametrically opposed right now with our ideology." She teased, "I have to say that the pandemic separated us, physically, but I didn't know how much it was going to drive us apart."
Emily Simpson and Elizabeth Lyn Vargas stand by Kelly Dodd
Housewife Elizabeth Lyn Vargas, who joined RHOC as a friend of Kelly Dodd's, came to her defense on Instagram, saying, "Everybody has an opinion, and, frankly, I'm disappointed in the fact that no one understands Kelly..." She wondered, "We all have our opinions. Why are you judging her for hers?"
Emily Simpson summarized Kelly's coronavirus soundbites saying "Kelly is just Kelly" during an October 2020 Entertainment Tonight interview, insisting that "she has a good heart." Emily claimed "people are quick to jump on her and criticize her." The attorney added, "Kelly does say things that are insensitive and can be taken the wrong way, and I get that, but the thing about Kelly that makes her such a good reality star, per se, is the fact that she's completely unfiltered at all times."
Emily continued, "When she's on a show and she tells somebody off, and she's completely unhinged, people think it's amazing and call her a queen. But when she's the same way about something going on in life, they don't like what she says." Addressing the miffed fans, Emily said, "I think people need to really take this time to focus on things that are positive ..."
At the time of the interview, Emily wasn't sure if anyone confronted Kelly about her comments during the 15th season of RHOC since they didn't film many group events when production resumed after pausing due to the pandemic. However, as Braunwyn Windham-Burke predicted, it's likely that Kelly will address the issue during the reunion.