Braunwyn Windham-Burke Makes Troubling Admission On RHOC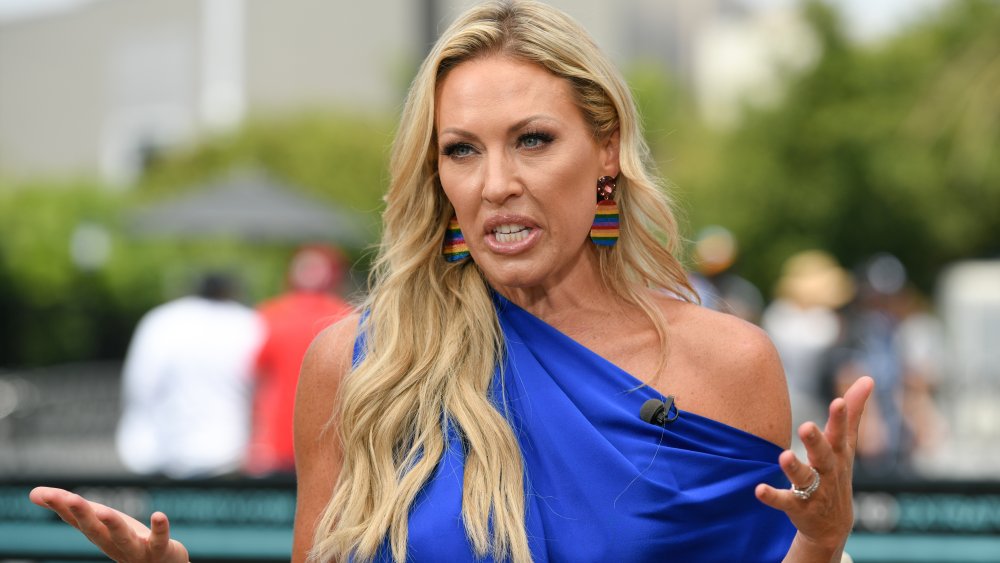 Noel Vasquez/Getty Images
The Season 15 Real Housewives of Orange County premiere concluded with Braunwyn Windham-Burke looking into the camera and declaring: "My name is Braunwyn and I'm an alcoholic" following a conversation with RHOC co-star Emily Simpson, per Page Six. Before Braunwyn's reveal, the other Housewives speculated about her habits. Emily told husband Shane Simpson that Braunwyn "drinks so much that whenever you're around her you can't even have, like, a normal conversation."
During a confessional interview, Emily said (via Page Six), "If Braunwyn is always drinking the way she is, you can't have anything but a superficial relationship with her. You can't have a deep meaningful conversation with someone who can't stand up." Additionally, Kelly Dodd told Gina Kirschenheiter that Braunwyn "drinks too much."
At the time, Braunwyn wasn't privy to the comments Emily made about her drinking before their sit-down. However, Emily did question her drinking habits during Season 14, which led to a tear-filled apology from Braunwyn during the subsequent season premiere. Braunwyn admitted, "You called me out on my drinking last year, and instead of taking it to heart, I really pushed you away." She admitted to coming up "with reasons to be mad" at Emily because that was "easier" than facing her true struggles. 
She also confessed to shaking when she was without alcohol, hiding alcohol, and refilling alcohol bottles to cover her tracks. Braunwyn confessed, "I'm honestly scared of who I am without it. It's much easier for me to be the fun, crazy one than to be myself."
Braunwyn Windham-Burke turned to a 'Below Deck' star for help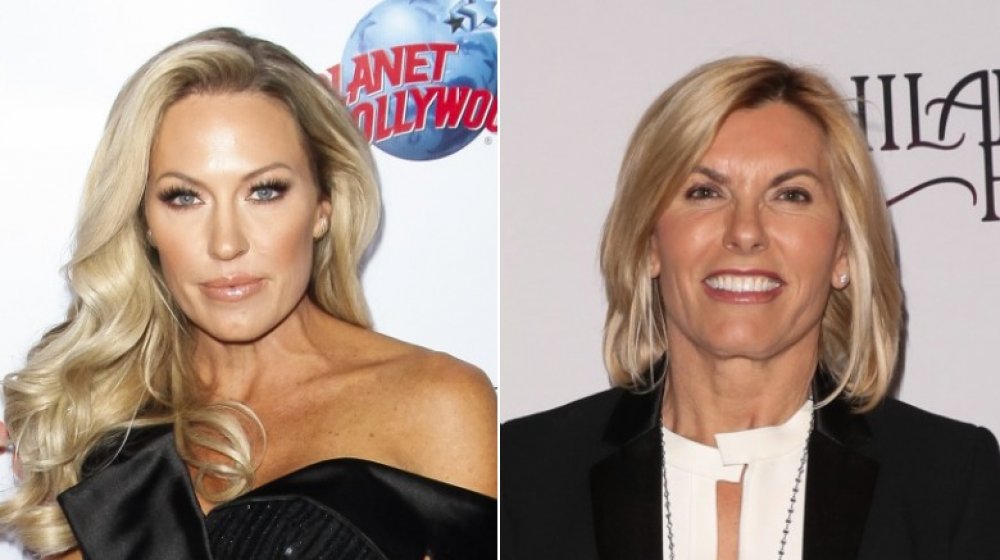 Tibrina Hobson, Paul Archuleta/Getty Images
Following the Real Housewives of Orange County Season 15 premiere, Braunwyn Windham-Burke shared a real-time update on her sobriety journey via Instagram. On Oct. 14, 2020, she revealed that she was 258 days sober. She also thanked Below Deck Mediterranean cast member Captain Sandy Yawn for "giving [her] the courage to tell [her] story." She also gave shout outs to Evolution Media — the production company that produces RHOC – and the show's executive producer, Thomas Kelly, for their "unwavering support" and for "telling this story as real and honestly as [they] could." 
In October 2020, Braunwyn told Glamour, "I'm friendly with Captain Sandy's girlfriend, Leah [Shafer]. I knew Captain Sandy was sober for, like, 30 years, so I called Leah and asked if I could speak with Captain Sandy." The Below Deck Med star told Braunwyn that she needed to "own [her sobriety] on the show" in order to "be accountable." That's when Braunwyn called her producer and admitted, "This is the truth: I'm an alcoholic. I have been for many years, and I need to get sober. Let's tell this story." Shortly after, they started filming Season 15.
During an October 2020 Entertainment Tonight interview, Braunwyn revealed that Captain Sandy said to her: "You had no problem being drunk on camera. Why are you having such a hard time getting sober on camera?'" That was when Braunwyn confessed that it was because she "would be accountable and that was scary."
Braunwyn Windham-Burke says she hits 'rock bottom' on Season 15 of 'RHOC'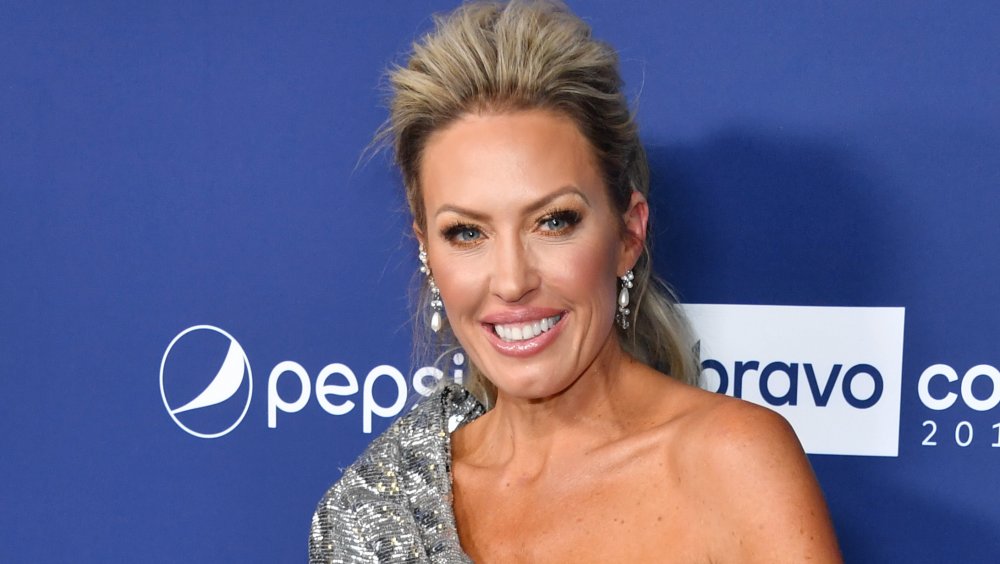 Dimitrios Kambouris/Getty Images
"I kind of tip-toed around, 'Oh, I'm getting healthy,' whatever, because I hadn't committed it," Braunwyn Windham-Burke teased to Entertainment Tonight. "You see a crazy scene on camera where I throw a glass and all that. That was my rock bottom, that was 30 days sober. I hadn't gone to get any help yet." She tried to "kick the cameras out of the house," but the crew stuck around, and Braunwyn says they were "integral" in getting her to her first self-help meeting.
Braunwyn talked about that "rock bottom" moment with Glamour, saying, "... I was 30 days sober and spiraling. I hadn't gone to an AA meeting yet — I was still trying to do it on my own — and I was not okay. I stormed out, threw my microphone off, and said, basically, 'F**k off. Get out of my house.'" Brauwyn said a producer "came in, put the camera down, and said, "Look, we're not leaving. You can do whatever you want to do, but we're going to film it.' I was planning on going out and drinking, but I realized that if I did, then I was going to have to do it in front of all these people I care about."
She remarked, "I don't have all the answers, but I do feel that telling my story as honestly as possible is the right choice," which RHOC viewers will see during Season 15.

If you or someone you know is struggling with substance abuse and mental health, please contact SAMHSA's 24-hour National Helpline at 1-800-662-HELP (4357).