Biden Has Already Nabbed His First Election Day Victory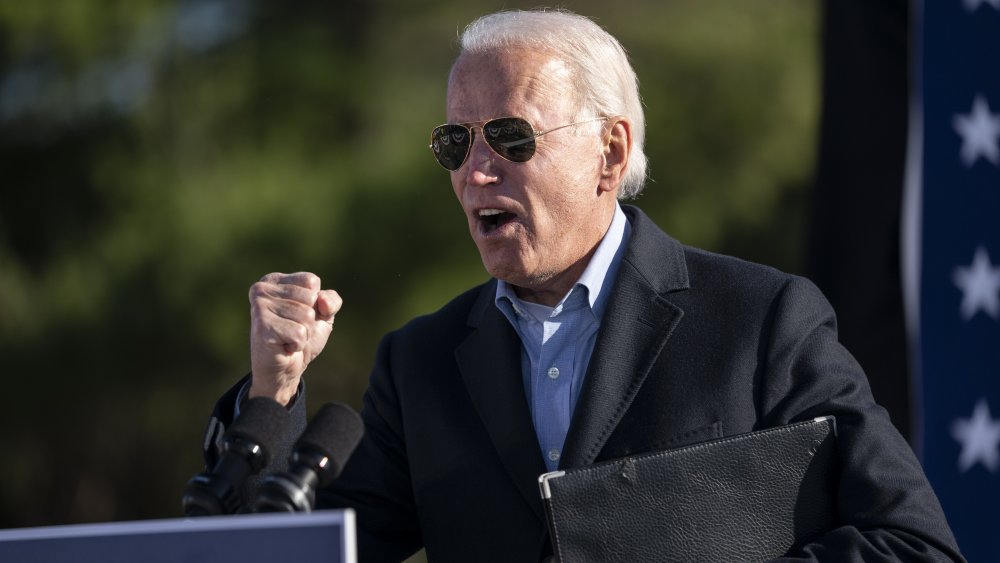 Drew Angerer/Getty Images
Democratic presidential nominee Joe Biden won the first victory on Nov. 3, 2020, scoring all five votes in Dixville Notch, N.H. — a small town that holds a tradition of counting their votes when the clock strikes 12 on Election Day, per the New York Post.
The super small town, that is close to the Canadian border, only had five eligible voters — and they all put their trust in Biden. Taking an old school approach, the town drew the results on a poster board in the early hours of election day. The tradition almost didn't happen this year, since the township requires at least five people to participate, reported the Boston Globe. Dixville Notch is among three New Hampshire towns that begin tallying their votes at midnight. 
Although Biden may have won the first small victory, it appears President Donald Trump is following close behind him. Keep scrolling for more details on the earliest Election Day results.
Joe Biden and Donald Trump mix it up in New Hampshire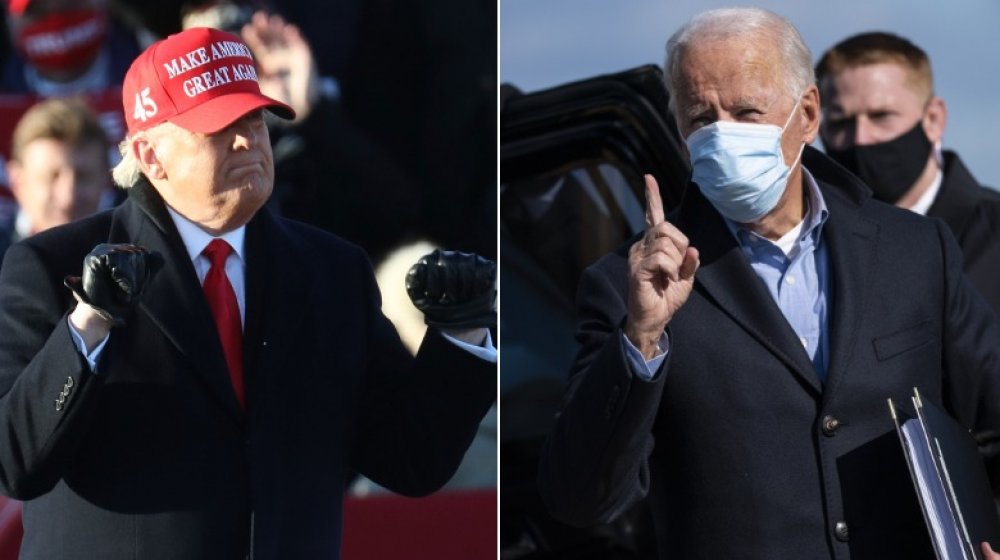 Taylor Hill, Drew Angerer/Getty Images
The results from Dixville Notch, N.H. certainly make for an interesting data point, but you'll need to take those results with a grain of salt. In 2016, Democratic presidential candidate Hillary Clinton won Dixville Notch, but Donald Trump went on to win the state's Electoral College. The last presidential candidate to win all the Dixville Notch votes was President Richard Nixon in 1960, per Business Insider.
One of the five voters, Les Otten, revealed that he voted for Biden despite being a lifelong republican. In a now-viral video, Otten said his vote "is meant to send a message to my fellow Republicans that our party can find its way back," adding that Americans need leaders "of character."
While Joe Biden may have won Dixville Notch by a landslide, President Trump won nearby Millsfield, another tiny Granite State town that tallies votes starting at midnight. According to the New York Post, Millsfield voters favored President Trump 16 to 5.