Why Meghan Markle's Presidential Vote Just Became A Major Part Of History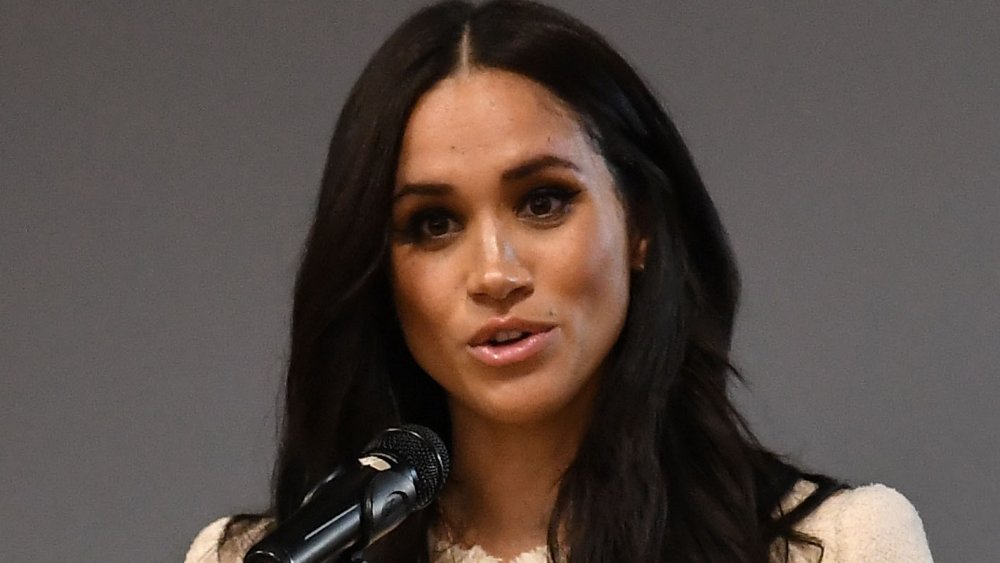 Wpa Pool/Getty Images
The Duchess and Duke of Sussex have been far from a traditional royal couple. First, Meghan Markle and Prince Harry stepped down from their royal roles and moved to California with their son, Archie. Then, rumors swirled that Markle was considering a future presidential run in the United States. An insider talked to Vanity Fair about Markle's political ambitions. "One of the reasons she was so keen not to give up her American citizenship was so she had the option to go into politics. I think if Meghan and Harry ever gave up their titles she would seriously consider running for president."
Having a royal title has made it difficult for Markle, a U.S. citizen, to engage in the political process she was used to before she married into the British monarchy. According to royal expert Marlene Koenig, the royal family is traditionally supposed to steer clear of politics. "The Sovereign, who represents all of the people, must be non-political," Koenig told Harper's Bazaar. "It is the job of the elected officials to be political." According to Koenig, "The Duchess of Sussex is a member of the British royal family. She will never be able to speak out freely on controversial subjects."
But both Meghan and Harry have done just that, veering away from this apolitical tradition and urging Americans to vote in a Time 100 cameo. In the clip, which was released in September 2020, the couple spoke out against "hate speech, misinformation, and online negativity." It's also worth noting that before she became a royal, Markle was vocal about her disdain for President Donald Trump. 
One thing is clear, Markle made history with her vote in the 2020 U.S. election.
Meghan Markle breaks royal tradition to vote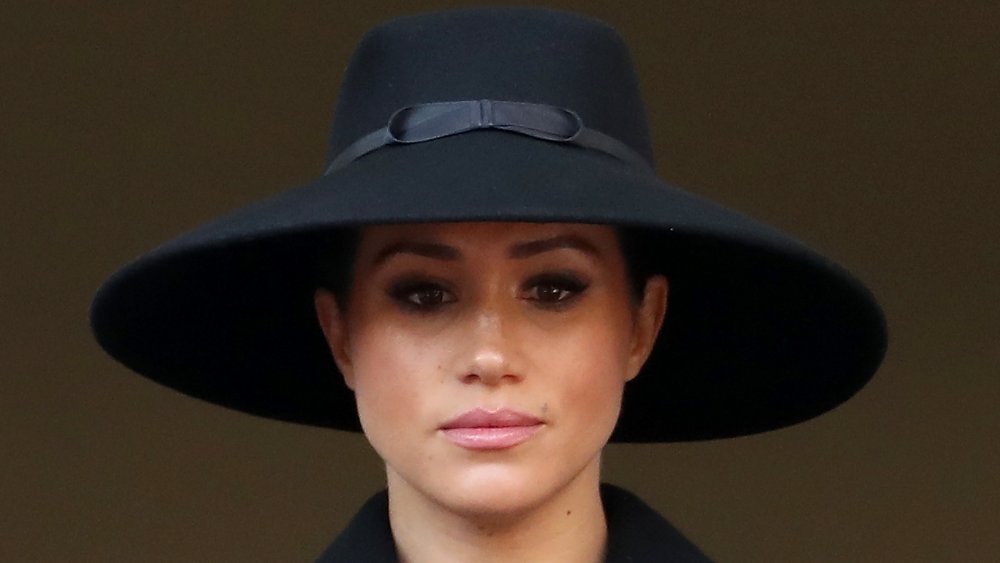 Chris Jackson/Getty Images
Meghan Markle, the Duchess of Sussex, broke from royal tradition to vote in the U.S. presidential election. According to Newsweek, Markle, an American citizen, cast her ballot for the 2020 election, making her the first member of the British royal family to do so. 
The decision on Markle's part doesn't come as much of a surprise, given the political statements the Duchess made throughout 2020. In August, the former actor spoke to Marie Claire on how important it is for her to engage in elections. "I know what it's like to have a voice and also what it's like to feel voiceless," said the duchess. "I also know that so many men and women have put their lives on the line for us to be heard. And that opportunity, that fundamental right, is in our ability to exercise our right to vote and to make all of our voices heard."
Despite the traditions of the royal family, Markle intends on making her voice heard because her vote matters, too. "One of my favorite quotes, and one that my husband I have referred to often," the Duchess told Marie Claire, "is from Kate Sheppard, a leader in the suffragist movement in New Zealand, who said, 'Do not think your single vote does not matter much. The rain that refreshes the parched ground is made up of single drops.' That is why I vote."