Lindsey Graham's Statement About Women Causes Uproar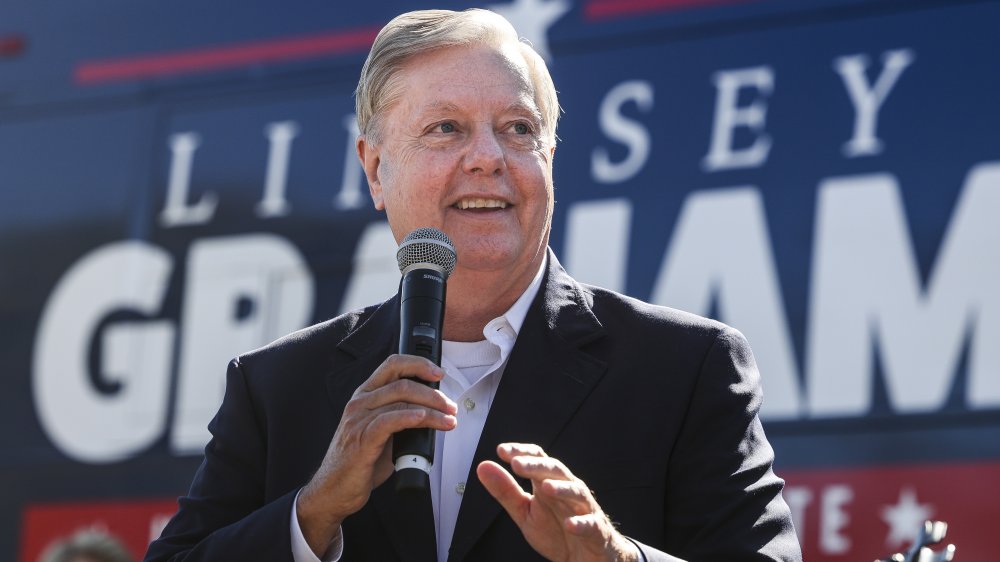 Michael Ciaglo/Getty Images
Lindsey Graham, the senior United States senator from South Carolina, found himself at the center of controversy after some public remarks he made just a few days before Election Day on Nov. 3, 2020. According to the Independent, the Republican, who is running for reelection, said the following to the crowd at a at a campaign event in Conway, S.C.: "I want every young woman to know there's a place for you in America if you are pro-life, if you embrace your religion, and you follow traditional family structure. That you can go anywhere, young lady." 
The comments came directly after Graham spent time praising Judge Amy Coney Barrett, who was confirmed to the United States Supreme Court on Oct. 26, 2020, following a Republican party-line vote, as well as Graham's very public championing of her nomination. He told the crowd, "You know what I like about Judge Barrett? She's got everything. She's not just wicked smart, she's incredibly good. She embraces her faith."
A video clip of the event soon made the rounds on the internet, where many people interpreted Graham's words as a directive towards young women, rather than a statement of his beliefs about traditional values. 
Not everyone felt empowered by Lindsey Graham's message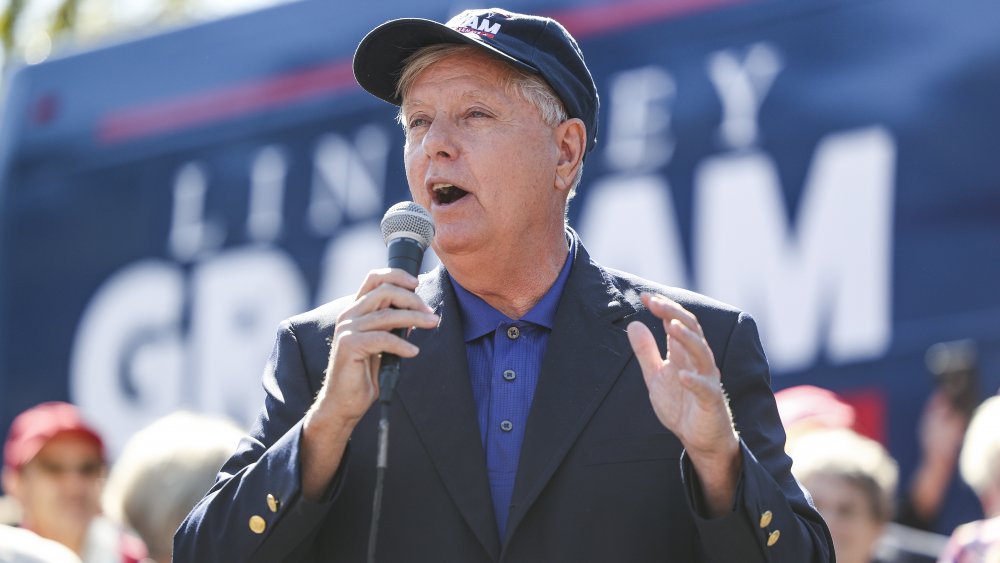 Michael Ciaglo/Getty Images
One interpretation of Senator Lindsey Graham's comments was that women basically need to follow a traditional family structure to be successful. Several people who embraced this interpretation hit Twitter to express their disagreement. According to the Independent, detractors "remind[ed] the senator that it was not the 1950s," and pointed out that Graham himself never married, nor had children. Author and MSNBC host Joy Ann Reid tweeted, "Lindsey Graham: the One Man Inquisition." White House reporter Chris Johnson expressed similar feelings, tweeting in part, "The term 'traditional family structure' has been used to exclude and denigrate LGBTQ families."
Graham's challenger in the election, Democrat Jaime Harrison, also tweeted a response to the Senate Judiciary Committee Chairman's comments, writing, "First @LindseyGrahamSC said that Black folks can do anything in SC... as long as they're conservative. Now he says young women can have a place in America if they're pro-life and come from 'traditional families.' Any other requirements we should know about, Lindsey?"
Harrison was referring to previous comments Graham made during a debate against Harrison, which also sparked controversial interpretations. The New York Times reports that Graham said, "I care about everybody, if you are a young African-American, an immigrant, you can go anywhere in this state, you just need to be conservative, not liberal." The knee-jerk reactions were swift, and included accusations of racism. According to The State, however, the comment was part of Graham's response "about civil unrest in the country," and included his thoughts on what it would take for "an African American" in South Carolina to "go to the Senate." His campaign further explained that "he was talking about what political leanings a candidate needs to be successful in a statewide election."