A Gambler Just Bet A Wild Amount Of Money On The Election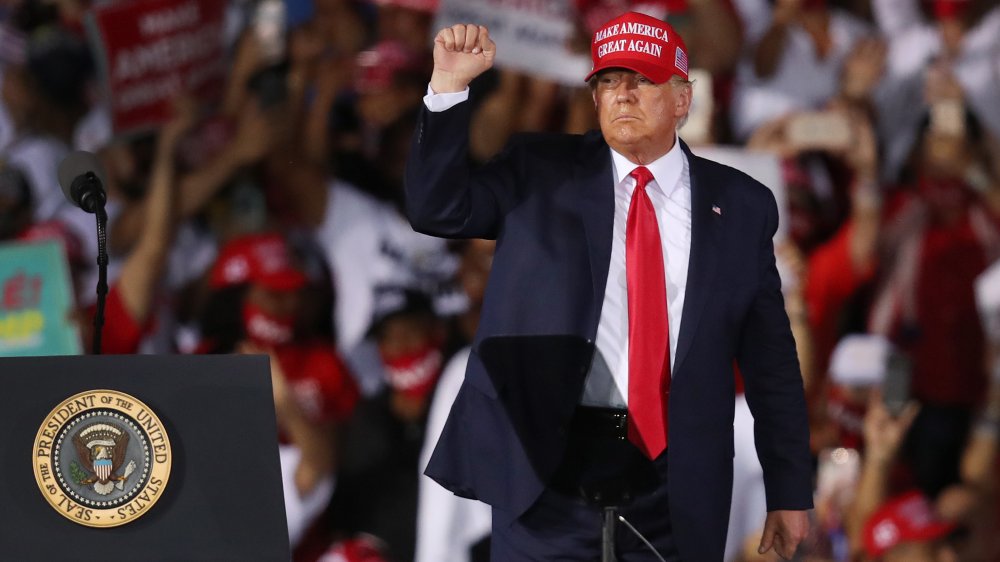 Joe Raedle/Getty Images
Say what?! A British gambler has put all his money on President Donald Trump to win the 2020 election, literally. The big spender reportedly bet $5 million on Trump bring home the gold, which many believe to be the largest political wager ever, according to The Sun.
Sources told the outlet that the gambler, who is said to be a wealthy former banker, placed his bet with a private bookie "registered on the Caribbean island of Curacao." With odds of 37/20, the unnamed gambler could be looking at a $15 million win. Before placing such a risky bet, the U.K. resident referred to "Trump camp insiders" for guidance, The Sun reported. "Word of this bet has done the rounds and we think it's the biggest ever made on politics," a gambling industry insider told the outlet.
Although it is illegal to bet on politics in the United States, it's fair game in the U.K. and other foreign countries. Keep scrolling for more details about the election's international betting.
Foreign gamblers put money on President Donald Trump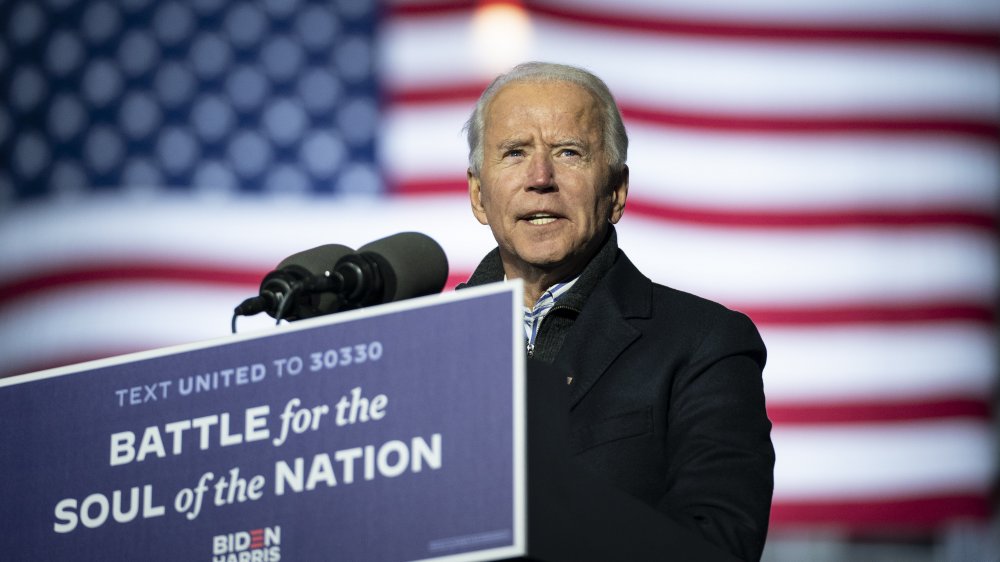 Drew Angerer/Getty Images
As it turns out, the 2020 election has turned into a Super Bowl of sorts for foreign gamblers. According to British bookmaker Betfair Exchange, a total of $337 million worth of bets have been placed on the both Joe Biden and President Donald Trump (via The Sun). In addition to the big spender who has his fingers crossed for Trump, a $1.29 million bet was placed on Biden to beat the native New Yorker. If Biden snatches the presidency, the gambler could be looking at a $1,986,903 pay out.
"It is twice as big as 2016, easily making it the biggest political event ever," head of political betting at British sports betting and gambling firm GVC, Matthew Shaddick, told AFP news agency, according to The Sun. "This is a huge market."
According to gambling resource site Odds Checker, the majority of bets placed in the later hours of November 3 were on the Trump administration. "The 2020 election is following a very similar betting pattern to the one we witnessed back in 2016. The closer we got to Election Day, the more money came for Donald Trump," the website's head of marketing, Sam Eaton said. "A lot of part-time gamblers will opt to wager on the election today, and naturally given the bigger returns on Trump, they will likely side with the current president."