People Are Wearing Pearls On Election Day. Here's Why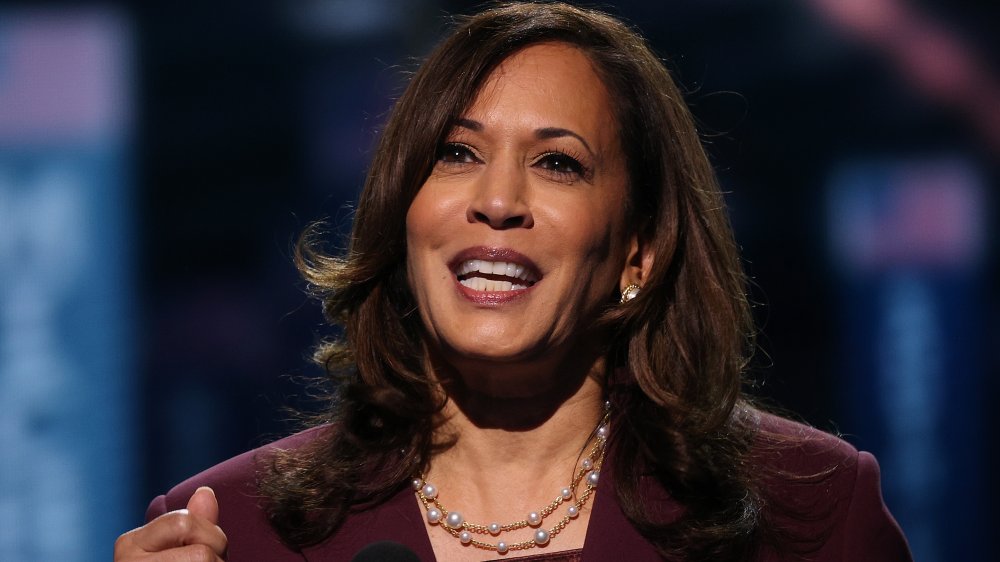 Win Mcnamee/Getty Images
Election Day 2020 has many clutching their pearls — literally. As it turns out, one of the notable fashion trends to hit the Nov. 3 polls is a strand of pearls around the neck of many voters. Although some states prohibit voters from entering polling locations donning attire referencing any one particular candidate, as CNN noted, there's nothing in the rule book about sporting pearls. 
Many were quick to jump on Twitter and other social media platforms and link the pearls trend to the late Supreme Court Justice Ruth Bader Ginsburg, who died in September 2020. "I am wearing pearls today in honor of Ruth Bader Ginsburg. Are you? 'May her memory be a revolution,'" one person tweeted. But amid a slew of hashtags #PearlsForRuth, other social media users pointed out another reason for the jewelry. 
So what's the real story behind wearing pearls to the polls? And who are the voters referencing when they clasp those strands around their necks? Keep reading after the jump to find out.
Pearls have special meaning to Kamala Harris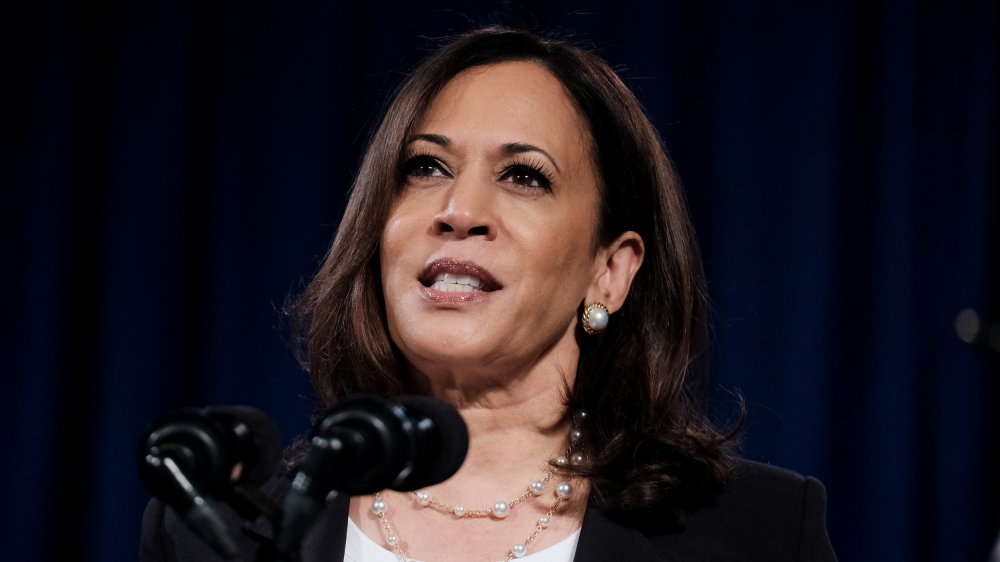 Michael A. Mccoy/Getty Images
As it turns out, wearing pearls on election day is a nod to California Sen. Kamala Harris, The Independent reported. The tradition of wearing pearls stems from the sorority (Alpha Kappa Alpha Sorority Inc. AKA) that Harris belonged to during her time at Howard University.
One person took to Twitter to address the link and issued a friendly reminder to voters. "White Women: Before you post your pearls on Nov 3, first understand the meaning behind them. It's a great gesture and show of support for Kamala. What's not great is appropriating it to RBG [Ruth Bader Ginsburg]. It's an AKA thing to show solidarity among her sorority sisters. Respect Black Women." The Twitter user added, "Ruth Bader Ginsburg was known for her signature collars and fishnet gloves. For her it was an intentional statement to wear something 'girlie' and 'delicate'. Honoring her on Election Day is a beautiful gesture for all women. Let's please do so without stepping on others."
The AKA international president, Glenda Glover, also appeared to back up the commenter's statement. "Pearls represent refinement and wisdom," she told Vanity Fair. "We train young ladies to be leaders and to make sure they have the wisdom to lead...and that goes hand in hand with the true meaning of what Alpha Kappa Alpha is all about."
Of course, there are multiple meanings to wearing pearls to the polls, and it's moving to see homages to multiple powerful women.