Chrissy Teigen Slams Marco Rubio's Election Day Tweet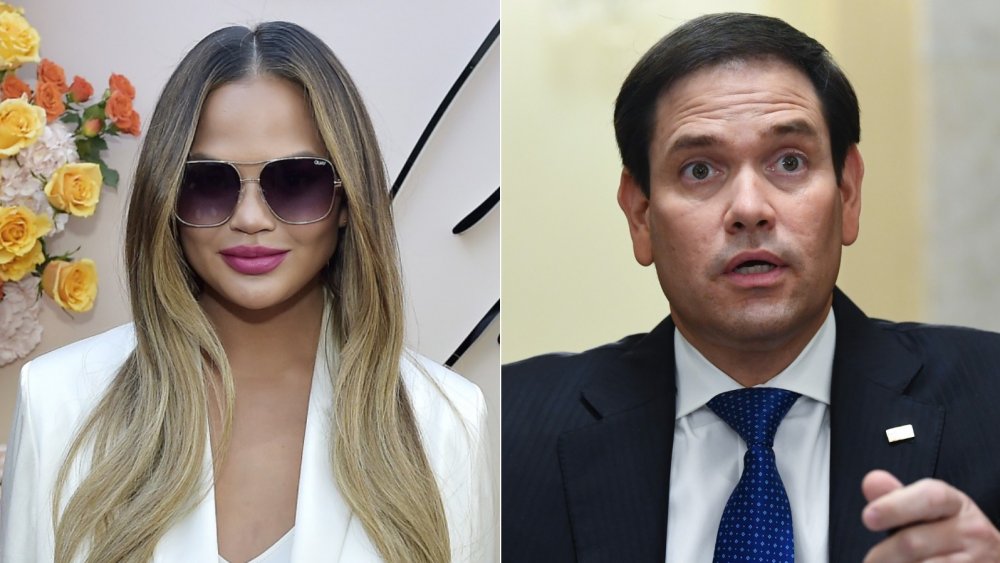 Stefanie Keenan, Pool/Getty Images
Forget Pennsylvania, forget Florida, forget Texas: When it comes to the 2020 presidential election, Twitter has become one of the nation's most divisive political battlegrounds. As the election between President Donald Trump and former Vice President Joe Biden has progressed, more and more people — not just politicians and celebrities, but us normals, too — have voiced their opinions online, and tensions have only increased.
But for every tweet that has inspired outrage, there's another that inspires head-scratching. Donald Trump, Jr. shared a truly baffling meme on Election Day suggesting that Trump would carry basically the whole world if the election was global. Kalani Hilliker of Dance Moms posted a late-game endorsement that divided her fans. And Florida's Sen. Marco Rubio posted a tweet that led to his derision.
"In 2016 Republicans ended with a 0.6% turnout advantage in #Florida," Rubio tweeted on Nov. 3, 2020. "Just wait until you see what it is this time," along with a GIF of a wave crashing. It was the GIF that led to Rubio being the subject of mockery, especially from arguable Queen of Twitter, Chrissy Teigen.
Chrissy Teigen was blunt in her response to Marco Rubio's tweet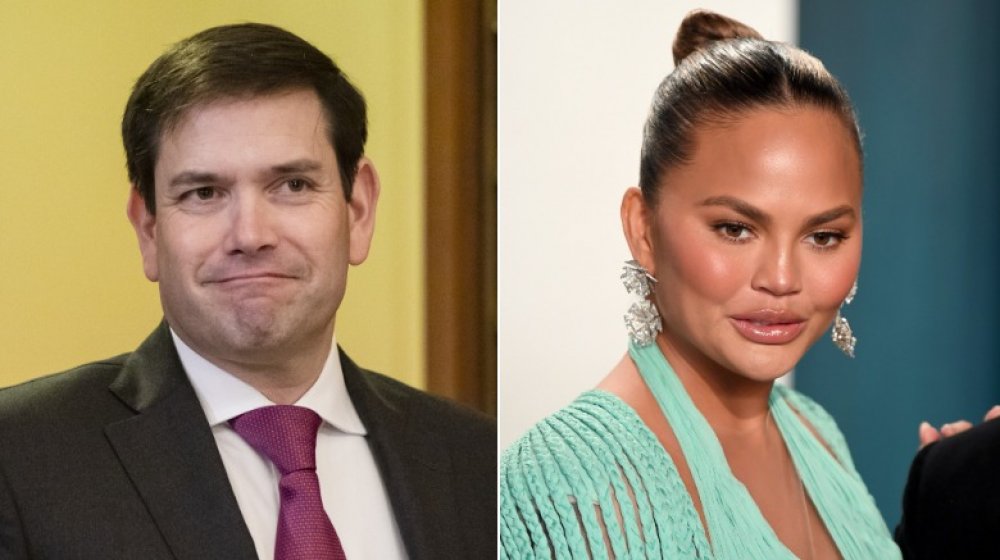 Samuel Corum, Karwai Tang/Getty Images
If you come up against Chrissy Teigen on Twitter, you had better not miss.  But, of course, it seems that Sen. Marco Rubio missed. Replying to Rubio's tweet, Teigen wrote, "lmao you suck at this. there are SO many photos of a flood and you chose a blue wave," and then, to add insult to injury, Teigen concluded with, "you f**kin dork." When another Twitter user responded with a laugh, Teigen replied again, this time even more bluntly. "honestly what a true f**kin idiot," the model wrote.
The "blue wave" was a major slogan from the 2018 midterm elections, referencing the influx of Democratic representatives that were elected and thus took control of the House of Representatives. Teigen was hardly the only one to point out the irony in Rubio's GIF usage. Within two hours, Rubio had about 1.3 thousand retweets and Teigen had about 5.4 thousand. Of course, retweets don't necessarily equal votes, but in the world of Twitter, Teigen remains supreme.