This Chelsea Handler Election Day Post Set The Internet On Fire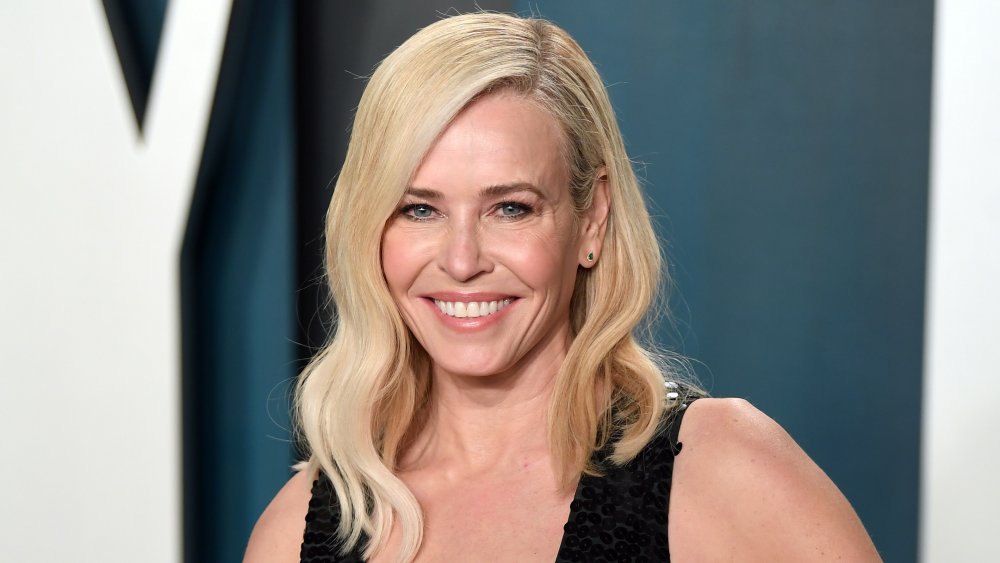 Karwai Tang/Getty Images
There's a lot of words that describe Chelsea Handler, but "shy" is not one of them. The comedian is known for speaking her mind and being unafraid to show some skin; Handler once allegedly cut her sex tape into her demo reel in hopes that it would help her stand out from the crowd at the beginning of her career.
Whether you're a fan of Handler's performance style or not, it's impossible to deny her confidence and influence. In a year like 2020, where everything is political, Handler has used her platforms and tactics to advocate for causes — and candidates — that she believes in. 
On Election Day, Handler got political again, sharing a video on Instagram encouraging people to vote and to stand their ground in the face of potential voter intimidation at the polls. While this may seem pretty par for the course among celebrities in this election season, Handler's post stood out from the rest, less for what she said, than for how she said it.
Chelsea Handler wore 2 "I Voted" stickers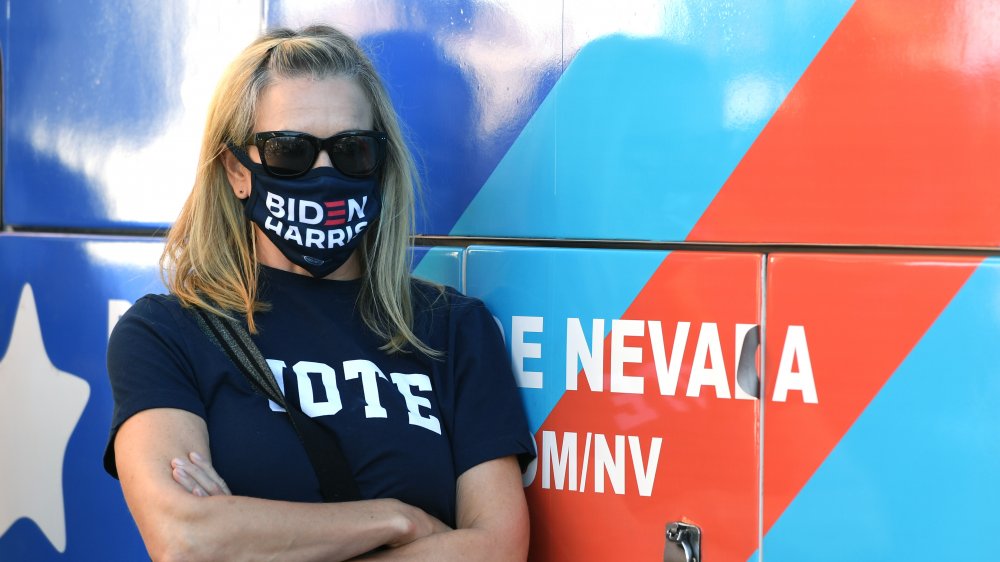 Ethan Miller/Getty Images
In her Instagram video, Chelsea Handler encouraged her followers to vote, even in the face of intimidation. In the caption, Handler wrote, "PSA: Democracy means that every vote is counted!" and shared the number for the Election Protection Hotline. "Please do not let anyone intimidate you on voting lines," Handler says in the video. "I know it can be intimidating when people have guns in the state of Michigan," she said, encouraging Michigan residents to vote for judges that won't allow people to bring guns to polling stations in the future.
While Handler's message is an important one, her video has received more attention for her outfit — or lack thereof. In the video, Handler is wearing nothing from the waist up, save for two "I Voted" stickers to cover her nipples. Everything about the video is classic Handler; unafraid to use her body to gain attention, and unafraid to use that attention to advocate for something she believes in.
Though she disabled comments on the post, Handler acknowledged the elephant in the room, concluding the caption with "My apologies to my nieces and nephews." Something tells us Handler isn't actually sorry at all.