The Tragic Death Of DaBaby's Older Brother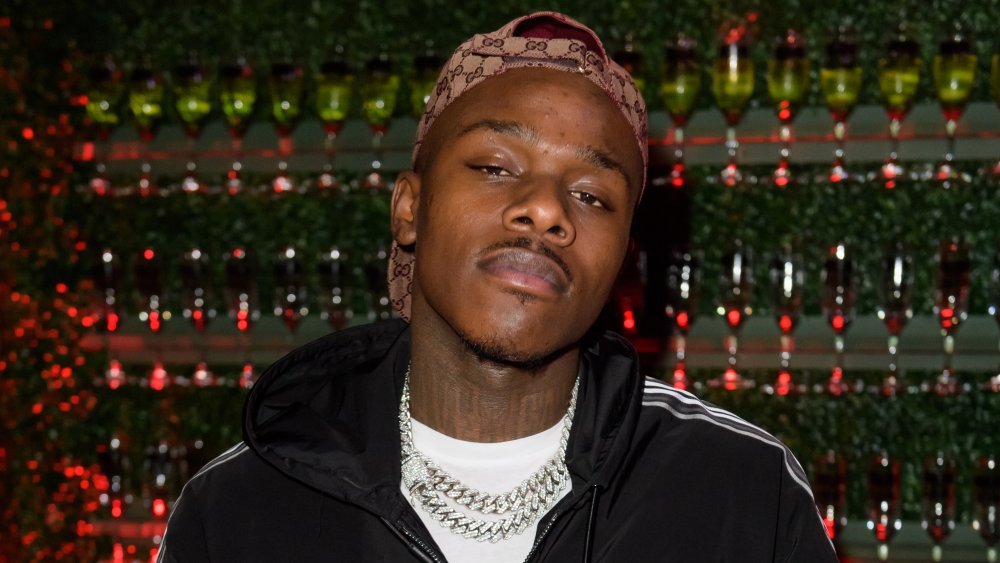 Jason Koerner/Getty Images
In some very sad news, rapper DaBaby's older brother Glen Johnson died of a gunshot wound to the head on Nov. 3, 2020 in Charlotte, N.C. after being taken to a local hospital. The 34-year-old's death is currently under investigation, per People, and it's unclear if there was any foul play involved. TMZ reported the death as a suicide, noting that Johnson had posted a video to social media prior to the incident, in which he appeared visibly upset and spoke about "being wronged." Johnson is a father of four children — three sons and one daughter. 
In response to his brother's death, per People, DaBaby posted the lyrics to "Intro" off of his Kirk album in an Instagram Story, in which he talks about his brother. "My brother be thinkin' that we don't love him and let him struggle/like we ain't family/Like I won't give up all I got to see you happy, n***a/We shocked the world, everybody know what's happenin', n***a," DaBaby says on the track. He posted another Story with a picture of his niece, Johnson's daughter, and on Twitter wrote simply, "Damn bruh." 
DaBaby's father died last year
On Nov. 4, 2020 DaBaby posted another Instagram Story in which he asked fans to "check on ya ppl for me" for him, in a supposed reference to his brother's death. It has been a rough year for DaBaby's family. On Oct. 25, 2020, DaBaby posted about his father, who died in 2019. "After losing my pops unexpectedly a couple weeks after popping as a mainstream artist I numbed out ALL feelings. Wins felt the same way losses did, like nothing. All that sh*t I accomplished 2019, all the records broke all the history I made, I ain't feel none of that sh*t," he tweeted.
Just before news of his brother's death broke, the North Carolina-based rapper visited polling locations for Election Day as a part of his VOTE BABY VOTE campaign, a partnership with #NoCap2020 initiative, giving out merch to voters and promoting free Lyft rides to the polls. Prior to election day, DaBaby went on a statewide bus tour and attended events during early voting, per CNN. He said of the initiative, "This isn't my first time voting, but after seeing everything that's happened across the world, in our communities — it is a necessity to get my people involved, especially in my hometown."
If you or someone you know is having suicidal thoughts, please call the National Suicide Prevention Lifeline at 1-800-273-TALK (8255) or text HOME to the Crisis Text Line at 741741.